Dog flu and leptospirosis outbreak reported in Los Angeles
Los Angeles health officials report rising cases of dog flu and leptospirosis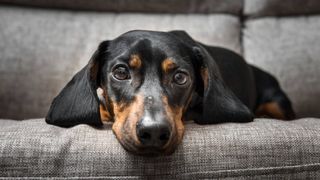 (Image credit: Getty Images)
Los Angeles County health officials are reporting an alarming number of canine flu and leptospiroris cases in recent months. In August alone, over 200 cases of canine flu and 119 cases of leptospirosis were reported. What's more, some dogs may be asymptomatic and not tested, which means they go undetected and underreported. The majority of reported cases have come from boarding kennels or dog day care environments where is a higher risk of dog-to-dog transmission.
Canine influenza virus (CIV H3N2) is only transmissible among dogs, while the leptospirosis is a bacterial disease that spreads through urine and can also be transmitted to humans. The bacteria enters through cuts in the skin or through the eyes, inhalation or from drinking contaminated water. Both diseases can cause serious health conditions in dogs and could even be fatal in worse cases.
Such alarming findings has now made this the largest outbreak in Los Angeles county to date, which is also the most populous U.S county. In fact, this particular strain of canine influenza was recorded in Chicago, United States in 2015, before it quickly spread to many parts of the country.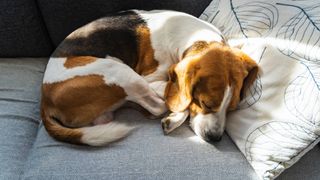 This rise is "not normal", according to Karen Ehnert, director of Veterinary Public Health for the Los Angeles County Department of Public Health. "I have been with county for 21 years," she stated. "This is the first time we've had such large outbreaks."
The Veterinary Public Health Program (VPH) strongly recommends all dogs receive the vaccination against CIV H3N2 before entering boarding kennels, dog parks, dog grooming and dog day care settings to avoid infection.
Get the best advice, tips and top tech for your beloved Pets
Cynthia Lawrence is freelance lifestyle journalist. Starting off her career in national magazines, she moved to digital and e-commerce publications. When she's not reviewing exciting products, she is obsessed with home interiors and her neighbour's cat!