How pandemic puppy Peggy saved a grieving family
Hit with a double tragedy, one family's decision to adopt a pandemic puppy has helped bring joy back into their lives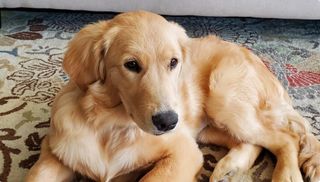 (Image credit: Twitter)
Nicole Chung was never overly enthusiastic about getting a dog, but since adopting pandemic puppy Peggy, she couldn't imagine life without the little golden retriever.
After spending years responding to her two young daughters pleas for a puppy with 'maybe when you're old enough to help', the death of her grandmother and mother in 2020 saw her have a change of heart.
"Sometime between my mother's live-streamed funeral in the spring and back-to-school that never quite happened in the fall, "maybe" gave way to "yes" and "someday" became "as soon as possible," says Chung. "Saying yes to the dog was very much about saying yes to our kids in the worst year of their lives."
Struggling with their grief, getting a pandemic puppy gave the family something to focus on. "Whenever I was feeling particularly low, which was often, I would go online and start looking for supplies and puppy toys," explains Chung, who says her daughters and husband were equally excited about welcoming a new addition into the family.
"PUPPY DAY!!! was soon recorded and circled on the calendar. The kids picked a name and refused to consider others. My older daughter created a small yellow sign that read PEGGY for a very large crate."
Finally, after months of thinking and planning, mid-November rolled around and it was time for the family to pick up Peggy. While it hasn't always been easy, with Peggy taking a while to master her training, Chung is blown away by how much the now six-month-old puppy has helped her begin to heal.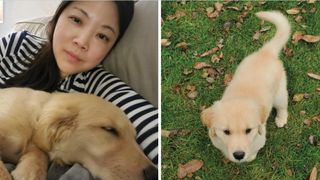 "I like dogs well enough, but I'm also highly allergic and never really knew whether I could be a true Dog Person," says Chung.
"For years, I assumed that if we ever got a dog, it would be mainly for my husband and kids, and I would have to let them do most of the snuggling or else suffer constantly red, itchy eyes. But by the time we got Peggy, I couldn't pretend she was just for the kids. I've never been more in need of comfort and a limitless source of uncomplicated love."
Calling Peggy the 'dog of her life', Chung says the little golden retriever has helped remind her why she's still alive and to take joy wherever she can, but loving her so much has not come without its fears. "Sometimes, because I've lost two parents in two years, I'm afraid to love another being that's mortal. But even when we're in the deepest pain, we need to love and be loved."
While her grief is still raw, Chung believes that the decision to adopt Peggy not only saved her, but her entire family. "We still miss all the friends and loved ones we can't see, our old routines, the feeling of relative safety. We will always miss my mom, my dad and my grandma. But Peggy has given our weary, grieving family a new shared focus, an emotional center that isn't all about our loss. She's given us all a new place to put our love and brought us back to ourselves."
Get the best advice, tips and top tech for your beloved Pets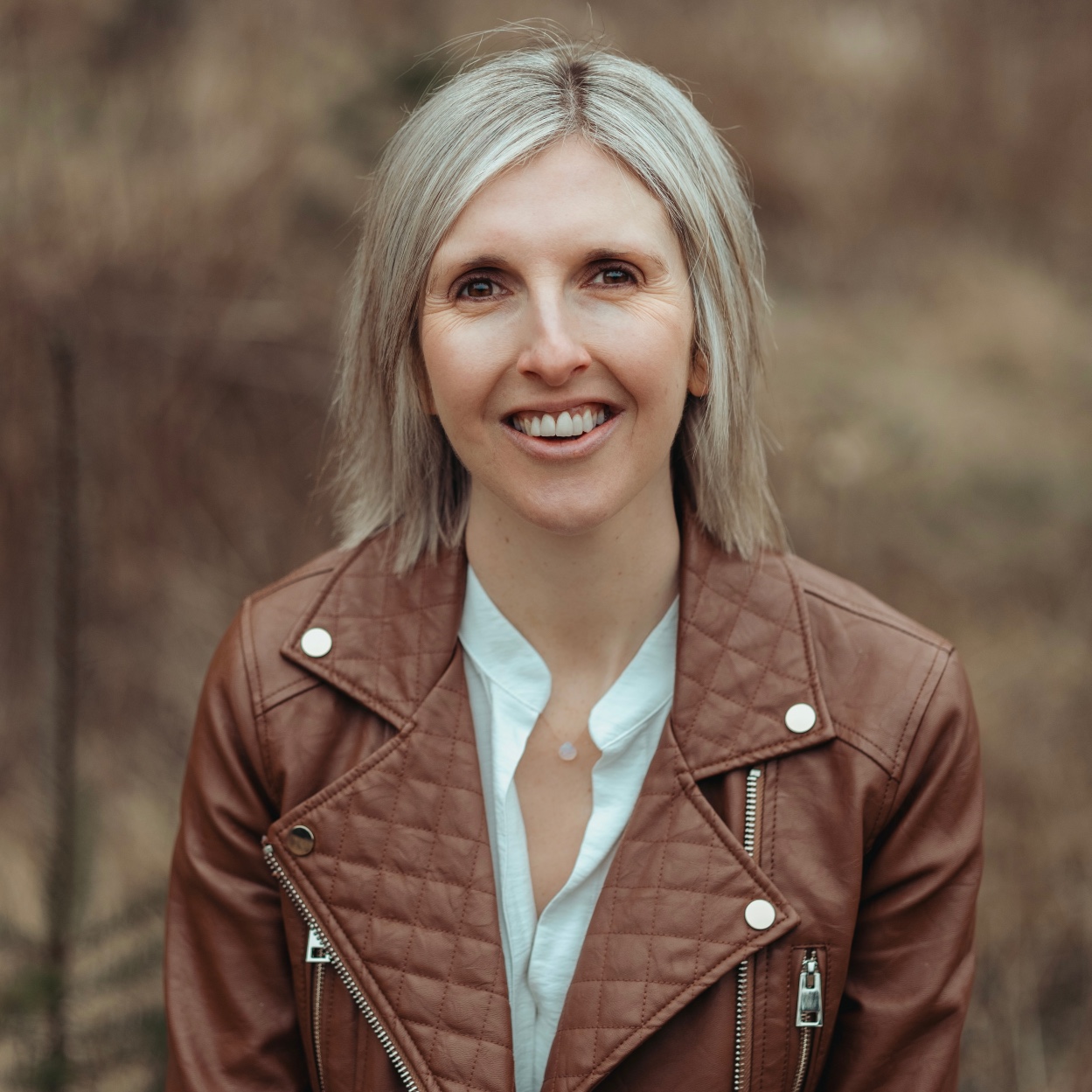 Kathryn is a freelance writer who has been a member of the PetsRadar family since it launched in 2020. Highly experienced in her field, she's driven by a desire to provide pet parents with accurate, timely, and informative content that enables them to provide their fur friends with everything they need to thrive. Kathryn works closely with vets and trainers to ensure all articles offer the most up-to-date information across a range of pet-related fields, from insights into health and behavior issues to tips on products and training. When she's not busy crafting the perfect sentence for her features, buying guides and news pieces, she can be found hanging out with her family (which includes one super sassy cat), drinking copious amounts of Jasmine tea and reading all the books.