Adopting a rescue dog? Follow this trainer's advice for the best relationship
Patience is key if you want the best relationship with your new dog in their forever home…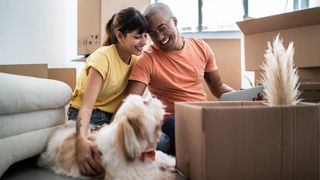 (Image credit: Getty Images)
Adopting a rescue dog will come with a unique set of challenges you won't have when you get a new puppy.
They might not have had a very good start in life, and be unsure around people – even if you try to entice them with some of the best puppy toys out there. Their previous parents may not have trained them, or they might have particular health needs.
Jasmine Kelem, head trainer at Golden Mal Dog Training, based in the San Francisco Bay Area, has shared in an Instagram post some advice she'd give people who've just adopted a dog, in order to aim for a strong relationship and bond.
First of all, Kelem says in her post to forget any expectations you might have. "Living animals are all unique," she says, "Especially ones that have had weeks or months or even years of experiences you don't know about."
While you might have certain aims or goals in mind, or things you want to achieve, it's best not to get your heart set on achieving them in a given time frame. There are three phases of a rescue dog, and it might take some dogs longer to work through them than others.
The second piece of advice Kelem gives in her post is to "start with management". As she explains, it's best to be a good owner, managing your dog, before you get onto teaching your dog and trying to "fix" behaviors you don't like.
Something else Kelem advises is meeting your dog's needs. It might sound obvious, but you should give your rescue dog everything they need to feel safe and happy. This includes a diet that suits them, space for them to rest and relax – settling a rescue dog at night is important too – plenty of structure, walks, and toys and chews.
Training is also something that you should start when you adopt a rescue dog – ideally with a professional. "It's not that obedience solves every problem," Kelem explains, "But there is immeasurable value in the process of creating that obedience: building a relationship, creating positive associations, learning to communicate, developing trust, and boosting engagement in all environments."
Finally, Kelem explains that compromise is key. Your rescue dog might need training, but in turn, you can make them feel comfortable while doing so, for example. Your dog needs to learn to relax in the house, but you need to show them how.
Adopting a rescue dog and giving them a forever home is rewarding, but it can be challenging, and it's important to remember that. As exciting as it might be, remember to stay realistic – it might not always go completely smoothly.
And, every dog is an individual. Even if you've adopted dogs before, or you've helped out with friends or family members when they've adopted dogs, your new pup might have a different personality and different likes and dislikes from other rescue dogs you've spent time with.
If you're looking for some inspiration, here's what worked for one rescue dog parent: I tried everything to help my nervous rescue dog settle in — here's what actually worked.
Get the best advice, tips and top tech for your beloved Pets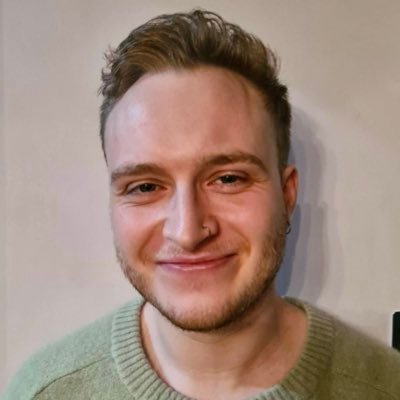 Adam is a freelance journalist covering lifestyle, health, culture, and pets, and he has five years' experience in journalism. He's also spent the last few years studying towards undergraduate and postgraduate degrees in journalism. While a cat person at heart, he's often visiting his parents' Golden Retriever, and when he's not writing about everything pets he's probably drinking coffee, visiting a cat cafe, or listening to live music.