Dog trainer shows how you can train loose leash walking in just 15 minutes
Walking your dog on the leash doesn't have to be a struggle but it does take some training. Here are three steps you can use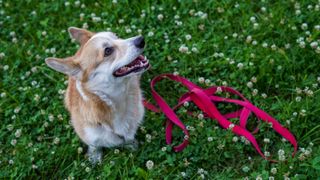 (Image credit: Getty)
Often going out for walks is the favorite part of a pup's day and hopefully a highlight for you too. However, this isn't always the case for everyone if your dog has a habit for pulling on the leash.
Most of the time, training your dog to walk nicely on a leash can feel like a real chore, especially if you're short on time. Perhaps you are rewarding your dog too soon with the best dog treats instead of nailing the correct behavior first.
If you are concerned about not having enough time to work on leash walking with your dog, you'll be glad to meet the canine expert behind Hamilton Dog Training. In a short Tiktok video posted by the Hamilton Dog Trainer, he says that using this three-phase guide can help improve loose leash walking in as little as 15 minutes.
Before he gets stuck into the quick demo he states, "Make sure your dog is conditioned to the equipment you're using. You're going to apply directional pressure on the leash, then release the pressure, mark, and reward once they give into it".
Hamilton Dog Training expert shows how to improve loose leash walking
If you fancy following Hamilton Dog Training's loose leash walking guidance he says, "Phase one of loose leash walking is the U-turn phase. You're going to walk back and forth in a straight line.
"If the dog doesn't pay attention and they hit the end of the leash, that's on them. If they catch the U-turn, you're going to mark and reward". According to Hamilton, this is the beginning of changing your dog's mindset.
Next up comes phase two, which involves sporadic walking. Hamilton explains, "You're going to change your pace and your direction abruptly. If they pay attention, mark and reward. If they don't pay attention, there's a consequence. It's the dog's job to pay attention to you, not the other way around."
This leads to Hamilton's third and final phase of loose leash walking training, which understandably won't suit everyone's approach to dog training as it advocates punishing the pulling on the leash by tugging the dog back with gentle force.
According to Hamilton, if your dog feels the pressure and intentionally braces into it, you should create some slack and then pop (swiftly tug) on the leash. Hamilton explains that the level of pressure you use is going to be dependent on the sensitivity levels of the dog and the levels of the competing motivator.
"The biggest mistake people make in phase three is they never actually punish the pulling. They pussy foot around the corrections because they feel good about it emotionally," he notes.
However, there are gentler approaches that still promote good behavior on the leash. Instead of applying physical force when your dog pulls on the leash, you can instead create a verbal cue to let them know you want them walking by your hip. You might find phrases like 'ah ah' or 'with me' work well when used repetitively. When the dog hears your queue, it'll learn what position you want it to walk in because you can mark 'yes' and give them a treat.
Just got a puppy and need an in-depth guide to leash training? Stay with us and find out how to train a puppy to walk on a leash.
Get the best advice, tips and top tech for your beloved Pets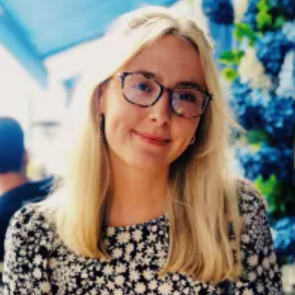 Jessica is Staff Writer at PetsRadar who joined the team after spending over a year writing for the brand's sister site, Fit&Well. She is an avid dog spotter whilst out for her weekly runs and brings to the team a passion for creating informative and helpful digital content, which she has been putting to practice since graduating with a degree in Magazine Journalism in 2021.