Research proves what we already knew – looking at cute animals calms you down
New study reveals cute animals reduces blood pressure, heart rates and anxiety levels – especially when you are watching the 'world's happiest animal'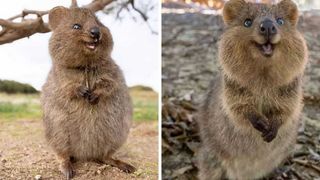 (Image credit: ICS Digital)
Ever found yourself needing an excuse when you are caught looking at videos of cute animals when you are meant to be doing something else? A newly released study can provide just that.
Tourism Western Australia and The University of Leeds in the UK partnered up to explore the physiological and psychological impact of watching cute animals. The study was carried out on 19 people, with the group consisting of 15 students who were preparing to sit an exam later that day and four staff members who had declared they were feeling stressed at work.
A heart monitor was used to judge the effect on each participant of watching a video of Quokkas – members of the same family as wallabies and kangaroos – which have been described as the world's happiest animals. And it's not hard to see why...
Unsurprisingly, the effects were conclusive: the average heart rate of all participants fell by 6.65 per cent in just 30 minutes. It was the same story with blood pressure, with an average drop of 136/88 to 115/71 across all those tested – a significant drop in both systolic and diastolic blood pressure.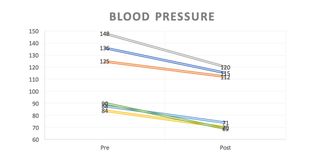 Researcher Dr Andrea Utley, explains: "It was clear that students were anxious ahead of their exams, with heart rates and blood pressure for most participants mildly elevated before our session took place. Throughout the course of the session, heart rates and blood pressure fell across all individuals to a level that would be considered healthy and indicative of limited stress or anxiety."
So convincing were the study results that the University plans to offer its students the opportunity to watch the relaxing animal content ahead of future exams.
This begs the question, if 30 minutes of watching was enough to cut stress levels by half – just imagine what watching them all day could do!
Want to test it yourself? You can see the video from Quokka TV that had that calming effect here:
Get the best advice, tips and top tech for your beloved Pets
Jamie Middleton is a freelance editor and writer who has been editing and creating content for magazines and websites for over 20 years. As well as writing about the pets he loves, he has helped create websites about tech and innovation like TechRadar.com, Innovate UK and TechSPARK, written programmes for music festivals, books on inventions and architecture, TV listings magazines, and edited publications about cars such as Lexus, Toyota and Jaguar. In his spare time he writes fiction books and poetry - or at least he does when he is permitted to by his cat Pirate, who enjoys the warmth of laptops too much to allow being creative to get in the way.