Trainer reveals three things to remember when teaching your dog to stay, and they're game changers
Would you like your dog to remain in the stay position even when you're out of sight? Watch this canine expert break down a successful training method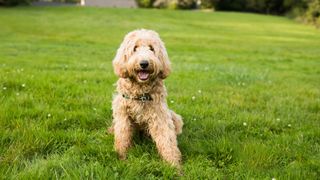 (Image credit: Getty)
Teaching your dog to stay is a really useful command for them to learn. It can keep them safe, it can assist in stopping them from jumping up on guests or from grabbing or eating something they shouldn't that's been left lying around the house.
Perhaps your dog acknowledges the word 'stay' when you use it but doesn't have the attention span to remain in the 'stay' position. Treats like the longest lasting dog chews are great for occupying hyperactive pups but it's a good idea to teach skills and behaviors for when you don't have a chew to hand.
This is where, Juliana DeWillems, a professional dog trainer at JW Dog Training & Behavior is here to help. In a video shared to Instagram which you can watch below, DeWillems, shows you how you can refine the teaching of 'stay' to your dog and add the challenge of going out of sight during the command.
According to DeWillems, 'stay' often requires the three D's: distance, duration, and distraction. "In this video we are working on all three", she notes. Watch below before giving it a go with your pooch…
Before you doubt you or your dog's ability to learn this skill together, De Williams believes that the secret to success is breaking it down into small pieces. Her training ethos for teaching the 'stay' command is 'Go slow to go fast'.
She says the most common mistake dog owners make when teaching 'stay' is when they expect too much all at once.
"When introducing the step of going out of sight, it is critical to break it down. Not being able to see us is hard for a lot of dogs," she explains, "So we are going to do our best to make this training easy."
With this in mind let's get onto how you do it.
It doesn't matter if 'stay' means sitting down or standing for your pooch. But you will want to make sure that you have a verbal cue attached to this command, the most obvious being the word 'stay'. You should consider adding in a hand signal that your dog will associate with the verbal cue.
Next, once you've requested your dog to stay, start to move backward and mark their good behavior (if they are remaining in the 'stay' position) with a 'yes' or 'good girl/boy'. De Willems says this is the warm-up, where you are rehearsing the distance needed to head around the corner.
"When we introduce the criteria of going out of sight we don't even fully go out of view the first rep," she continues, "That's how much we break it down, then when we do slip behind the corner, it's only for a second. We do a release break before resetting and continuing".
Don't sweat it if you don't see results instantly. If your dog does make a mistake and break the 'stay', DeWillems says you do not correct them. Instead, "We simply reset and take that as data we moved too quickly. We work at the last criteria she was successful before trying again."
If this training session hasn't tired out your dog and you'd like some chill time, one of our writers has revealed a hack we think you should read about 'This Kong hack is the perfect way to tire out my dog'.
Get the best advice, tips and top tech for your beloved Pets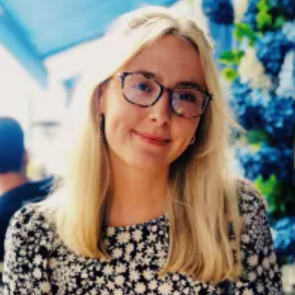 Jessica is Staff Writer at PetsRadar who joined the team after spending over a year writing for the brand's sister site, Fit&Well. She is an avid dog spotter whilst out for her weekly runs and brings to the team a passion for creating informative and helpful digital content, which she has been putting to practice since graduating with a degree in Magazine Journalism in 2021.