Returning a rescue dog: What to do when your new friend isn't working out
If you're struggling with your new companion, there could be other options besides returning a rescue dog to a shelter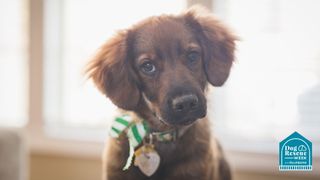 (Image credit: Getty Images)
If you've discovered that your new companion is not working out, is returning a rescue dog your only option?
For the majority of cases, the decision to adopt a dog is a happy one. Contrary to the perception that all shelter pups suffer from aggressive dog behavior or that they're either too old or sick to make loveable pets, many pet owners find the experience highly rewarding.
However, there are always exceptions to every story; it's as important not to jump to conclusions about the owner as it is to judge the dog. Many first-time dog owners will experience guilt at the mere thought of returning a rescue dog or will worry that the shelter will judge them for doing so.
If that sounds like you or someone you know, we'll outline a few ways you can handle the situation, including what to do before returning a rescue dog, how to return a rescue dog, and how to deal with the guilt if you feel returning your canine companion is the only option.
What to try before returning a rescue dog
1. Consult with the shelter
Many new pet owners worry that they may be judged by a shelter if they show any sign of weakness when it comes to handling their new pet. Fortunately, that couldn't be further from the truth. Shelters are generally more than happy to offer advice and guidance.
Dogs from shelters have often been there anywhere from a few weeks to a couple of years, so staff are likely to know exactly how to help.
Finding out as much as you can upfront about your canine's needs can often save returning a rescue dog to the shelter, but don't be afraid to reach out at other times too if you need further help.
2. Training
Some rescue dogs have had a particularly hard start in life and require firm training, similar to the type that's provided to a new puppy.
Positive reinforcement training is often the most effective; this involves rewarding your dog once the correct behavior is shown, but there are different things you can try depending on the type of behavioral issue. If you're not sure where to start, we've created a guide on everything you need to know about training a rescue dog.
Keep in mind your home will be a scary new place for your canine chum so crate-training your rescue dog is likely to be an essential consideration. This involves creating a safe and secure environment for them to retreat to in the event of scary or loud noises. It's an effective way to tackle two common behavioral issues: excessive chewing on items in the home, as well as separation anxiety, helping both owner and canine alike enjoy a relaxed environment.
Remember patience is key: it may take longer than you expect, but the results are often so rewarding.
3. Bring in a professional
If you're struggling with your pup, it might be time to bring in the professionals as a last resort to returning to your rescue dog. Your dog's shelter may be able to recommend you a dog trainer but you can also find one by carrying out a search via The Association of Professional Dog Trainers.
This organization specializes in helping to find local trainers for unruly pets. Ask your potential trainer about their credentials, whether it's gained through years of experience or academic certification.
Look for a trainer that uses positive reinforcement training and speak with them before reaching a hiring decision to get a feel for their methods, personality, and people skills.
Some dog trainers also hold training classes. If you're struggling to find one, you could also consider pet retail brands such as Petco, which offers both in-store and online dog training.
How to return a rescue dog
Need to give up your dog? Returning a rescue dog is a tough decision, but sometimes you have genuinely run out of options.
Your first port of call is typically making a phone call to the organization to let them know that you would like to surrender your dog. In some cases, they will ask you further questions about the dog and your reasons for returning a rescue dog.
Some shelters may offer further guidance that may help keep your dog in the family, including advice around training, financial assistance, or daycare facilities. They may also suggest talking with an expert or charity who could help you work on the reasons why you are returning a rescue dog.
Once a decision to surrender the dog has been finalized, and the shelter has agreed to take the pet, you'll bring the dog to the shelter, pay a fee, and sign the pet over to the organization.
Once a rescue dog is returned, there are several things that may happen. Sadly, many healthy dogs are at risk of euthanasia after being surrendered, while others may resort to aggressive behavior once they've returned to the shelter, decreasing their chance of being readopted. However, there's also a chance the dog will find a new home.
Dealing with the guilt of returning a rescue dog
Whether it's for health reasons or behavioral issues, returning a rescue dog is never an easy decision. You may feel guilt or fear about giving your dog back, but most shelter dogs offer to take back the pets they adopt.
Essentially, everyone involved wants the best thing for the animal involved: a shelter wants to find the perfect home for the dog and it's best to be honest for all parties if it just isn't working out.
If you're worried about euthanization, consider getting in touch with the current shelter and enquiring about the dog's status. If you feel the dog is in danger of being put down you could try to relocate them to a no-kill shelter or a foster family, especially if you're willing to help out with costs until they are adopted.
Options to avoid returning a rescue dog
1. Rehome the dog yourself
Sometimes you can use your own network of friends and family to find a new home for your dog. However, avoid posting on Facebook, Craigslist, or Gumtree and offering your pet for free as this could lead to your dog being taken in by people looking to use them for potential criminal activity, such as dogfighting.
Always charge a rehoming fee and properly screen all applicants if you choose to rehome your pet yourself.
Websites such as Rehome can offer information on rehoming a pet and provide a place where you can be guided through the process of finding a new forever home for your dog.
2. Contact a dog rescue charity
If you don't wish to contact the shelter, for whatever reason, a further option is to reach out to a dog rescue charity. Many charitable organizations, including The Dogs Trust in the UK and Rescue Village in the US, offer a non-judgmental service that allows you to surrender your pet.
Sometimes this can take the form of phoning a support line and receiving a follow-up assessment meeting; other times the first step is to fill in an online form.
Get the best advice, tips and top tech for your beloved Pets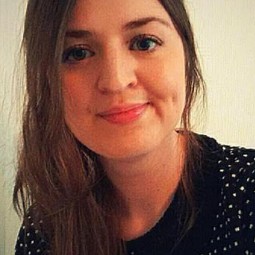 Ashleigh is Digital Editor on PetsRadar. With over 8 years of experience in print and digital media, she has acted as an editorial lead on a variety of projects, with animal themes a keen interest. As an avid animal lover, you can often find Ashleigh checking out the newest trends in animal care or looking at cute cat videos on TikTok.