Cat won't train without seeing a treat? Try this expert's clever tip
These simple steps will keep your cat excited to try out new tricks!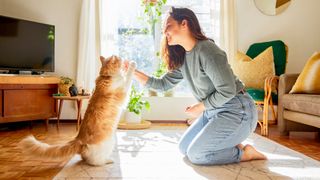 (Image credit: Getty Images)
Can you train a cat? While we often associate training more with dogs, you certainly can train a cat. However, it's something that can take a little more time and patience, and some of the best cat treats, of course.
If you're struggling with training your cat – particularly if you don't have any treats to hand – there are things you can try.
Applied animal behaviorist and founder of Cat School, Julie Posluns, has explained how to train your cat if they refuse to cooperate without seeing a treat first. It's not as difficult as you might think!
She suggests starting with a fairly simple task – the leg jump.
First, practice with treats until your feline friend is confidently jumping over your leg. Then, fade the treat out of your hand, as Posluns explains.
"Have two treats – one in each hand. Use a piece of food to guide your cat over your leg but feed with the other hand. Repeat several times until your cat understands food can come from either hand. "
Fade the treat out of your hand with the signal, but keep feeding your cat with the other hand. And, when your cat does the jump without any food in the hand that presents the signal, begin giving them the treat from a treat pouch instead, or from your pocket.
Then, transfer to the leg signal. "Present the leg signal first and help with the hand signal until your cat jumps when they see your leg raising.  Present your leg signal whenever your cat passes by you".
Posluns continues by explaining the key is that your cat thinks there's always the chance of getting a snack, even if they don't see it first. But, don't get rid of the treats for good. As Posluns finishes, "Always remember, no one goes to work for free".
And what about other methods of training? Is clicker training for cats recommended, for example?
Well, as it turns out, clicker training can be a great way to train your cat. It can help prevent undesirable behavior, and can work with different rewards from treats to toys to simple petting and praise.
If you've got a kitten, and you're wondering how to train them while they're still young, there's no time like the present to get started! Just like training puppies, training kittens can help build good habits that'll make your four-legged friend a great companion for years to come. You might find our vet's guide to five essential kitten training tips a helpful tool for getting started.
Get the best advice, tips and top tech for your beloved Pets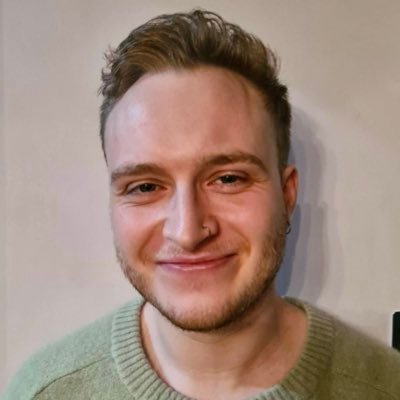 Adam is a freelance journalist covering lifestyle, health, culture, and pets, and he has five years' experience in journalism. He's also spent the last few years studying towards undergraduate and postgraduate degrees in journalism. While a cat person at heart, he's often visiting his parents' Golden Retriever, and when he's not writing about everything pets he's probably drinking coffee, visiting a cat cafe, or listening to live music.