Cats not getting along? Behaviorist recommends using clicker training to improve their relationship
If you're fed up with cat conflict and feline fights, some simple clicker training could be just what you need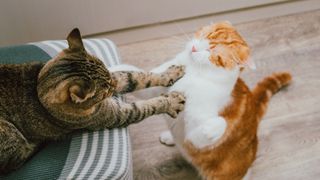 (Image credit: Getty Images)
While cats can certainly be affectionate with each other and with humans, despite what some people think, it's also true that cats won't always be the best of friends.
When your feline friends are often fighting and not playing nicely together with the best cat toys, it can be stressful. You don't want them to get hurt, of course, but you can't force them to get on either, or indeed keep an eye on them 24 hours a day.
But, could clicker training help? According to an Instagram post from applied animal behaviorist and founder of Cat School, Julie Posluns, it can be a great method of helping your cats to get along with one another.
Posluns begins by explaining in her post that clicker training can help prevent staring, which for cats is often a precursor to aggressive behavior. "Using the clicker, teach your cat to notice another cat and look at you to get their treat," she advises.
At the same time, you can use the clicker to prevent bullying behavior, or a cat targeting another cat. "Using the clicker," says Poslun in the post, "Teach your cat to notice another cat and stay at their spot to get a treat".
Something else you can do is use the clicker to teach your cat to do a U-turn to avoid a confrontation with another feline. Meanwhile, you can also use it to teach each cat to stay in their own place, "like students in a classroom," as Posluns puts it.
You can also use the clicker to "facilitate positive interactions", almost like playing an icebreaker, she explains. Clicker training gives cats the chance to become familiar with one another in a safe, controlled environment.
When clicker training multiple cats, Posluns recommends setting the room up like a classroom with each cat having a 'seat'. And, for safety, she also suggests using harnesses for cats who target other cats.
Is clicker training for cats recommended in general? While clicker training for dogs is something we probably expect to see, clicker training doesn't seem to be discussed as much where cats are concerned.
However, clicker training your cats can be a great idea, and not just to help them get along with each other. The noise a clicker makes always stays the same, whereas our voice can be affected by things like our mood or even our health – while if different people are training your cat but you all use the same clicker, you don't even have to worry about differences in volume or pitch.
And many people with multiple cats have asked the question, "Are my cats playing or fighting?" at least once or twice. It's important to look at their body language to get a better idea. And if they are fighting, well, it might be time to give clicker training a go.
Get the best advice, tips and top tech for your beloved Pets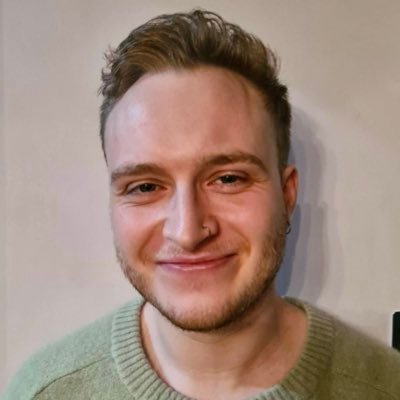 Adam is a freelance journalist covering lifestyle, health, culture, and pets, and he has five years' experience in journalism. He's also spent the last few years studying towards undergraduate and postgraduate degrees in journalism. While a cat person at heart, he's often visiting his parents' Golden Retriever, and when he's not writing about everything pets he's probably drinking coffee, visiting a cat cafe, or listening to live music.