Cat starts stealing flower bouquets from gravesides leaving her owner mortified
Demo the cat took her game of fetch that bit too far when she started returning home with graveside flowers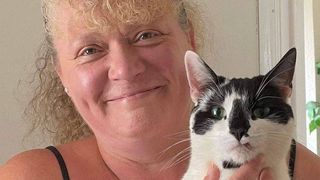 (Image credit: Facebook / Rachel Masterman)
It's not uncommon for cats to venture off and fetch things. After all, it's part of their behavior, bringing you what they see as a present – not to mention that they often love to explore other people's property. This cat may have taken things a bit too far, however.
Rachel Masterman from Gwent in Wales, UK, has noticed her cat Demo stealing memorial bouquets from the local church.
Rachel says that this behavior began last year after Demo was hit by a car, leaving her with a serious head injury. While it just used to be random items like gloves, masks etc, Demo seems to have upped her game.
Writing on her community's Facebook page, Rachel said, "Every single day she brings us home random stuff... from crisp packets, face masks to flowers from the graveyard but tonight she really has gone all out!"
"If these belong to you... then please inbox me as I'm sure you won't want to openly admit that they are yours!"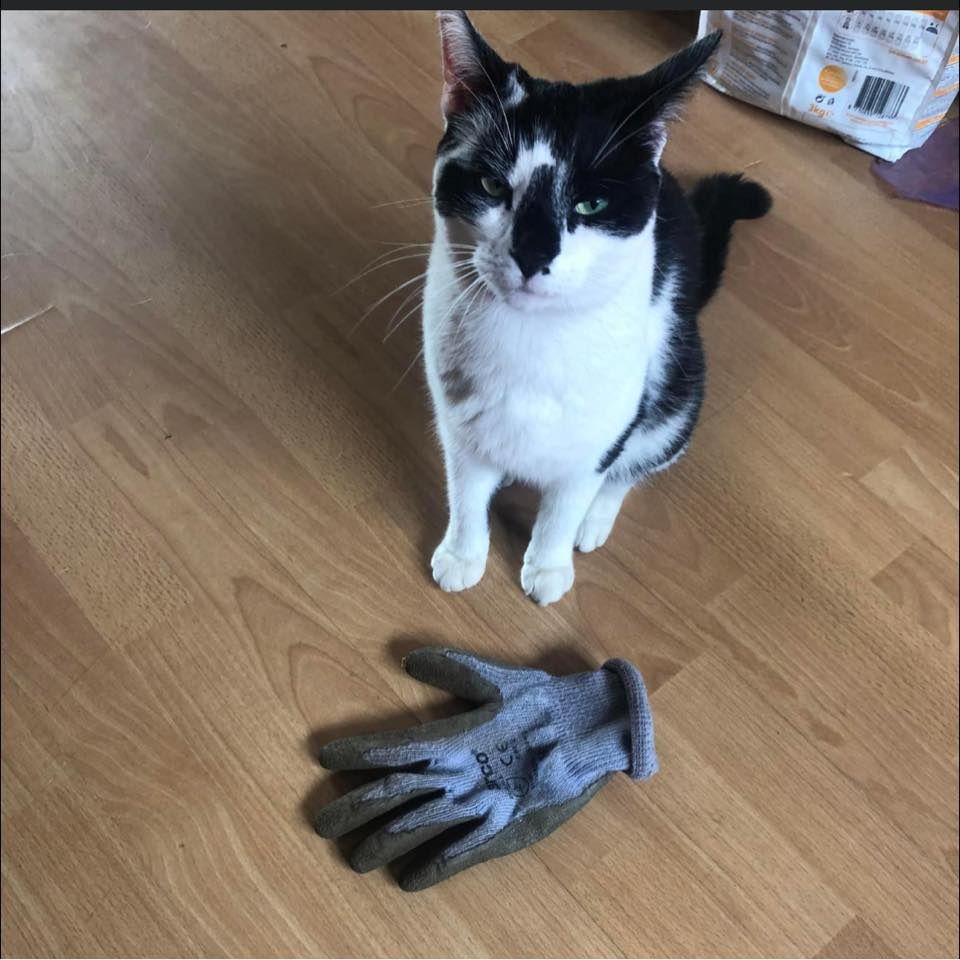 Judging by further posts, she carried on with her old tricks:
"I am so embarrassed and quite frankly mortified that my cat has been stealing again. Apart from the 3 new gloves she has brought home ... I gather she has just been over the graveyard and has stolen this beautiful arrangement. I am so sorry if it is yours. Please contact me so I can place it back in its rightful place. Damn cat!"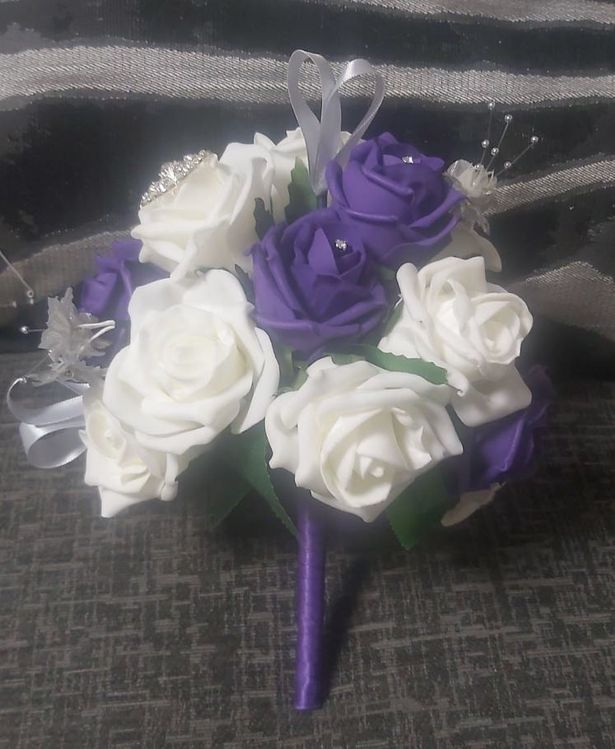 Thankfully, Demo's actions don't seem to have upset too many people.
"Luckily the person saw the funny side," said Rachel. "When she came to the door to collect the bouquet she was actually in stitches laughing."
While Demo's behavior doesn't show any signs of changing, Rachel is choosing to be philosophical about the whole thing: "A lot of people say that cats do it to show their owners they love them, so Demo must be pretty fond of me. Nevertheless, I'd much prefer if she brought home a bag of £50 notes as a token of her affection."
Get the best advice, tips and top tech for your beloved Pets
Steve writes and proofreads buying guides, news stories and advice for Pets Radar, drawing on his lifelong experience as a pet owner. Currently sharing his house with two cats and a dog, he draws on the many highs and occasional lows of pet ownership he has borne witness to in his writing. He has worked in publishing for 15 years as an editor, sub editor and writer on a range of titles, such as SciFiNow, How It Works, All About History, Real Crime and Horrorville. You can follow him on Twitter @stevewright22