Dog owners! Here is one surprising thing you should hold back on if you want better results from training
Rewarding a dog for picking up a new skill or behaving well in a training session is key but so is this trainer's top tip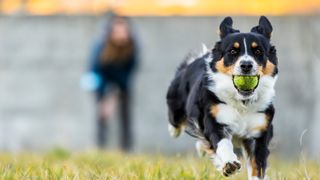 (Image credit: Getty)
When a dog becomes part of your family all you'll want to do is smother them in cuddles and there isn't anything wrong with you showing them affection. However, if you're struggling with your dog and training isn't going as well as you'd like then you might need to cut back on how much physical affection you give your pup.
Some people like to use food or the best puppy toys as a training reward but many canine owners will opt to use touch instead. This is an equally great route to go down and saves you from forking out money on countless dog treats. However, the head trainer and owner of The Naked Dog, Allegra Kaough, explains her game-changing rule for using touch as effectively as possible in your training.
What's her secret? You must reserve touch. Kaough knows how hard this is but says this is how to get your dog to listen to you when you most need them to as it takes the attention off of them and refocuses things on you the owner and the trainer.
In a short clip below that she shared to Instagram she reveals how to do this and what the benefits of reserving your touch are. We also run through Kaough's theory below to make sure you can catch all the important bits...
Pets offer humans immense amounts of comfort in many ways, hence why you get therapy dogs. So it's totally natural if you find it hard to limit how often you pet or snuggle with your pooch. Even Kaough admits to experiencing this herself when she first applied her own theory to her dog Harley.
"It was soooooo hard to touch, look at and talk to her less." However, she notes, "I knew I had to center in myself if I was going to be the owner she needed to help her overcome her fear-based aggression & separation anxiety."
The Naked Dog trainer's tips for reserving touch are as follows:
Don't pet when your dog solicits attention
Give a quick scratch to mark a behavior or mindset you like
Only touch a calm dog and only so much that they don't get amped
Decide when pet sessions start and end - don't let a dog walk away or push for more
Use touch to help them. Like scratching the itchy spots they can't reach and under their collar as a way of being a good teammate
If you're struggling with gaining and maintaining your dog's attention during training then you should seriously consider giving this training tip a go. It gives you the power to show who is in charge, which is something that giving too much touch to your pup can undermine.
Kaough also points out that many owners use touch too often in everyday life because they are craving it but they pass it off as they are doing it for the dog. But according to Kaough dogs actually like earning their privileges.
This adjustment won't happen overnight so be patient with yourself and your dog and try to focus on the long-term results over the instant spike of joy you will feel from planting kisses on your dog in the moment.

Perhaps you need a distraction from the temptation to pet your dog when they're trying to chill? You won't want to miss out on watching Crufts Dog Show 2023 which is in full swing and showcasing some top canine content - we are reporting on as it happens live.
Get the best advice, tips and top tech for your beloved Pets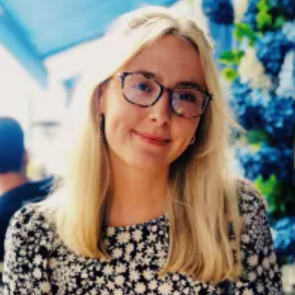 Jessica is Staff Writer at PetsRadar who joined the team after spending over a year writing for the brand's sister site, Fit&Well. She is an avid dog spotter whilst out for her weekly runs and brings to the team a passion for creating informative and helpful digital content, which she has been putting to practice since graduating with a degree in Magazine Journalism in 2021.