18 fun Crufts Dog Show facts you never knew
It's the greatest dog show on Earth, but do you know these interesting Crufts Dog Show facts?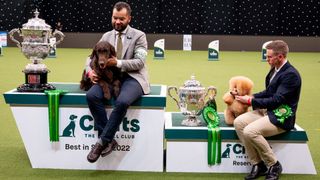 (Image credit: Getty Images)
There's never been a better time to brush up on your Crufts Dog Show facts as one of the most popular events of the year gets ready to once again captivate and delight millions of views around the world.
Dog shows don't come any bigger or better than Crufts and as they get ready to celebrate their 132nd birthday, the 2023 show is shaping up to be their best one yet with over 24,000 dogs set to take part and plenty of trade exhibitors getting ready to showcase some of the tastiest longest lasting dog chews and food on the market.
While most eyes will be firmly fixed on the action of this year's event, Crufts has a fascinating history that's well worth knowing about. Check out our guide to the Crufts Dog Show to learn what you can expect to see over the coming days or read on and let the world's most sensational canine competition surprise you.
1. Crufts is the biggest dog show in the world
It's true! While many people often mistakenly award this title to the Westminster Kennel Club Dog Show that takes place in New York each year, Crufts is actually far larger. In 2022, more than 16,000 dogs strutted their stuff at Crufts, compared to just 2,500 at Westminster.
2. The Cocker Spaniel has won the most Best in Show titles
With their big, dreamy eyes and impish personalities, it's not hard to see how the merry and frolicsome Cocker Spaniel has scooped the Best in Show title an impressive seven times. Not too far behind are the Irish Setter, Poodle, and Welsh Terrier, each with a respectable four wins a piece.
3. It's been going a long time
With the first show taking place in 1891, Crufts has been running for 132 years - but this time, the Westminster Kennel Club Dog Show just pips it at the post, having started 14 years earlier in 1877. There were 2,437 entries for the first ever Crufts, including Queen Victoria's Collie and two of her Pomeranians, all three of whom were awarded a prize.
4. The largest individual breed entry in 2023 is held by the Labrador Retriever
Wracking up an impressive 537 entries, the Labrador Retriever leads the field this year, overtaking the Golden Retriever who had 491 entries in 2022. The most popular entries in each group by breed are:
Gundog: Labrador Retriever – 537
Working: Newfoundland – 174
Pastoral: Border Collie – 291
Terrier: Staffordshire Bull Terrier – 349
Hound: Whippet – 400
Utility: Dalmatian – 237
Toy: Cavalier King Charles Spaniel – 260
Other breeds with larger numbers of entries include the Cocker Spaniel (362), the Border Terrier (251), and the French Bulldog (213).
5. Crufts has been suspended three times
Crufts was suspended between 1918-1920 for the First World War and once again between 1940 and 1947 due to the Second World War. It also took a two year break in 2020 due to the Covid-19 pandemic, returning in 2022.
6. The Best in Show award was introduced in 1928
The Best in Show title hasn't been around forever. In fact, prior to 1928, Crufts used the title Best Champion, an award that was sponsored by the Illustrated Kennel News. The oldest dog to win Best in Show was a Flat Coated Retriever named Jet who took out the title in 2011 at the age of nine years and seven months. The youngest pup to win Best in Show was little Chuckles, a Bulldog who was just one year and three months when he stole the judges' hearts in 1952.
7. It involves a massive clean-up afterwards
Spare a thought for the more than 5,000 volunteers who will be donating their time to Crufts this year and will be tasked with the massive job of clearing around 771.6 lbs/350kg of canine fur from the Birmingham National Exhibition Centre at the end of the show.
8. Entries continue to rise
At the first dog show in 1891, there were 2,437 entries and 36 breeds. By 2019 this had risen to 21,000 entries and 220 breeds from 44 countries and this year is the biggest show yet, with over 24,000 dogs from 48 countries due to take part.
9. The 1974 show was hugely controversial…
You may not think of a dog show as a place you'd see plenty of drama, but Crufts has certainly had its fair share. In fact, in 1974 it actually featured a murder trial! An Old Bailey jury heard how a man started an affair with a woman he met at Crufts and was then murdered by his wife. The case found that the weapon used was actually the man's knife that he used each day to prepare their dog's food.
10. …while the 2010 show had a cheeky interruption
Thankfully, it was a much more light-hearted scandal in 2010 as a man interrupted the judging for the gun dog group and proceeded to run naked around the arena until security managed to apprehend him.
11. There have been some weird and wacky names
Crufts competitors are well known for their fancy and strange names. Afterglow Agent Orange, Minarets Best Kept Secret, and Almanza Backseat Driver are just some of the hilarious monikers that we were introduced to at the 2022 show. But don't worry, these aren't the dogs' actual names!
Show dogs have two names - the name they're registered under and their call name. The registered name, such as Afterglow Agent Orange, is used to differentiate individual dogs belonging to the same breed and the call name is what the judges use and is the dog's actual name. So, when he's not competing at Crufts, Afterglow Agent Orange is known by his friends and family as Waffles - too cute!
12. Scruffts offers cross-breeds a chance to get involved!
There's a spin-off to the main event - Scruffts - which allows cross-breed dogs to enjoy the same opportunities that pedigree dogs can have in Crufts. Scruffts has a more lighthearted approach than the competition during Crufts, with an emphasis on fun. It also seeks to emphasize the importance of responsible pet parenting. Cross-breeds also get a chance to visit Crufts as part of teams or individuals competing in agility, flyball, obedience, or heelwork to music.
13. Over 200 breeds of dogs are judged!
Every year, a variety of dog breeds compete to try and win the title of 'Best in Show' at Crufts. In 2023, over 200 breeds of dogs took their turn to take part in this competition.
14. The time that a Father and Son won Crufts!
A father and son pair have both been crowned 'Best in Show'! Irish Setter sire, Sh Ch. Danaway Debonair, won in 1993 and his offspring, Sh Ch. Caspians Intrepid, took the title in 1999. Both were owned by Jackie Lorimer.
15. The Event is a Guiness World Record Holder!
In 1991 Crufts was officially named as the largest dog show by the Guinness Book of World Records. That year, over 22,973 dogs entered the competition. It was also the year that Crufts left the capital of London and started being hosted by the National Exhibition Centre in Birmingham.
16. The show gets its name from its founder Charles Cruft
If you've ever wondered why the show is called 'Crufts', it's not after a King Charles Spaniel, but comes from the name of the Founder of the event. Charles Alfred Cruft was general manager of the dog biscuit manufacturer, Spratt's, and traveled to shows around the world building up important contacts before setting up Crufts in 1891.
17. A first for the Lagotto Romagnolo in 2023
The most recent recipient of the 'Best in Show' title, was won by 'Orca' a Lagotto Romagnolo. It was the first time this breed has taken the top honor!
18. It's a huge space
The event now covers over 25 acres! That's like 19 football fields or 6 Walmart Supercenters! The Crufts venue includes over 400 stalls and different arenas to host the different competitions and demonstrations.
Can't wait to tune in to the world's biggest and best canine competition? Then be sure to check out our guide to how to watch Crufts for everything you need to know.
Get the best advice, tips and top tech for your beloved Pets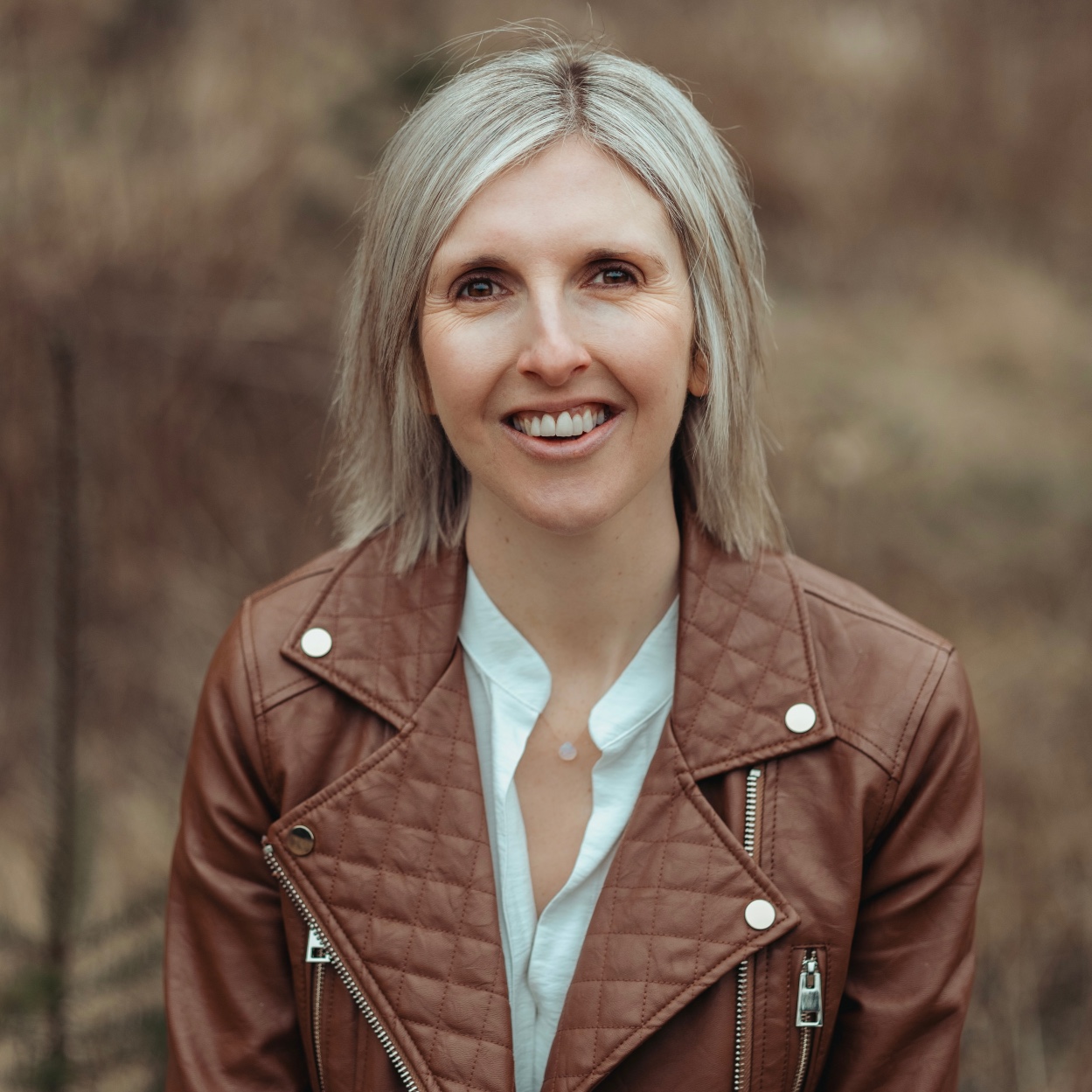 Kathryn is a freelance writer who has spent the past three years dividing her writing time between her two great loves - pets and health and wellness. When she's not busy crafting the perfect sentence for her features, buying guides and news pieces, she can be found hanging out with a very mischievous Cocker Spaniel and a super sassy cat, drinking copious amounts of Jasmine tea and reading all the books.