Got a hyper dog? Trainer reveals how and why you need to teach your dog the 'place' command
Working on this one trainer tip could help calm down your energetic dog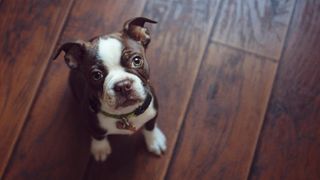 (Image credit: Getty)
Keeping tabs on a hyperactive dog is a handful, it's just a matter of fact. Things might feel more manageable when you can offer your dog your full attention but when you're trying to complete daily tasks like getting the kids ready for school, prepping dinner or trying to relax - it's a full-time job trying to control a crazy dog.
If you've run through your stocks of the longest lasting dog chews and you're in need of a long-term solution then it's perhaps time you adopted one or two new training methods. The great news is, teaching your dog how to chill out better doesn't have to steal all your time but you do have to be consistent in the beginning to ensure your efforts have a lasting impact.
Hillary Ratcliff Pini, Owner & Trainer of Good Wellesley Dogs Traininghas shared her approach to helping out a hyper dog. Pini's aim is to find effective and easy-to-use solutions for training basic household manners to family dogs. With a bank experience in canine training behind her, we think this tip she shared on Instagram could come in useful for many...
Pini highlights that dogs need to learn to be calm. How do we do this? You start by teaching the place command. A useful way to practice this training method with your dog is by using a place cot which you can purchase from most pet stores or just allocate a place in your home that will be known to you and your dog as its 'place' area.
The next thing you will need is patience. Once your dog is on its place cot do not let it come down, no matter how many times they try make sure you put them back each time they try. Pini assures that consistency will pay off.
In her demonstrational video, the retriever she is working with eventually settles into its place spot until it even rests its head down on its paw to fully calm down. Pini points out in the video, "The dog's state of mind is now calming".
It took her 20 minutes to nail this calming down situation but as with any training method, it won't be the same for every canine. So don't be tough on yourself or your pup if you don't see instant results. Pini recommends practicing this teaching method with your dog daily for at least a few weeks.
You might want to consider other avenues for your hyper dog such as investing in one of the best dog playpens or read up on these 5 activities for a hyperactive dog. Don't forget the Crufts Dog Show 2023 will be happening very soon and we'll be covering the highlights.
Get the best advice, tips and top tech for your beloved Pets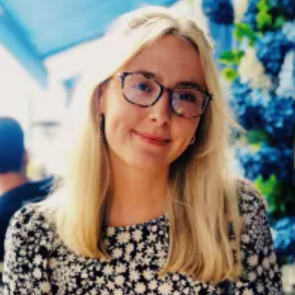 Jessica is Staff Writer at PetsRadar who joined the team after spending over a year writing for the brand's sister site, Fit&Well. She is an avid dog spotter whilst out for her weekly runs and brings to the team a passion for creating informative and helpful digital content, which she has been putting to practice since graduating with a degree in Magazine Journalism in 2021.