Here's five mistakes people often make when it comes to socializing puppies — you might be surprised!
Keep these five common mistakes to avoid in mind for the best puppy socialization!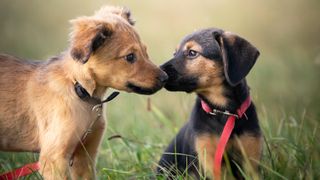 (Image credit: Getty Images)
No matter if you've had multiple puppies before, socializing puppies can be tricky. Even if you go into it with the very best intentions, and the best dog treats, of course, it's easy to make subtle mistakes that may have a detrimental effect on your pup's socialization.
However, certified trainers Lisa and Mike Corcoran of The Confident Hound have identified some of the most common puppy socialization mistakes in a recent Instagram post, giving dog parents the chance to change some things they do that they might not realize aren't beneficial.
In the post, they have outlined five common socialization mistakes that puppy parents might make. The first is waiting until your puppy is fully vaccinated to socialize them. They explain that this is because you'll have missed the window of opportunity for socialization if you wait – the position of the American Veterinary Society of Animal Behavior (AVSAB) is that socialization shouldn't be delayed because of vaccines. And here's when puppies can go outside, according to a trainer.
Another mistake puppy parents often make is taking their puppy everywhere with them. It might seem like a good idea, but if you're distracted – perhaps you're running errands or your mind's elsewhere – you won't be focused on your pup and socializing them. And, it's good to get your pup used to being home alone for short amounts of time, and amusing themselves.
Then there's the matter of dog parks and doggy daycare. "While utilizing a dog park or dog daycare may be unavoidable for certain situations," explain the Corcorans, "These environments are not where you want your puppy to be formulating their expectations of dog-dog interactions."
Instead, they suggest supervising a playdate between your puppy and a dog you know that is likely to get along well with a puppy.
The fourth mistake people make, according to the post, is thinking that your dog needs to be held by kids – or anybody – as a necessary part of socialization. Children in particular might not be as steady or gentle, making your dog think that being held is scary. Instead, to socialize your dog with children it's best that they have the choice to come and go as they please when they interact with them.
Finally, the Corcorans explain that your puppy doesn't have to greet everybody they meet – even if everyone you pass wants to interact with or make a fuss of them. Instead, it's best to allow people to interact with your puppy perhaps 25% of the time. If your pup learns that most people will approach, it could lead to issues with reactivity further down the line (be sure to watch out for these other three causes for reactivity). So, it's a good idea to teach your pup that most passersby are, in essence, background characters to ignore.
But, while these tips may well come in useful, it's important to remember that bringing home a puppy for the first time and socializing them may not always be an entirely smooth process, and things could go wrong. Don't be disheartened if it doesn't always go to plan – it's a long process.
Get the best advice, tips and top tech for your beloved Pets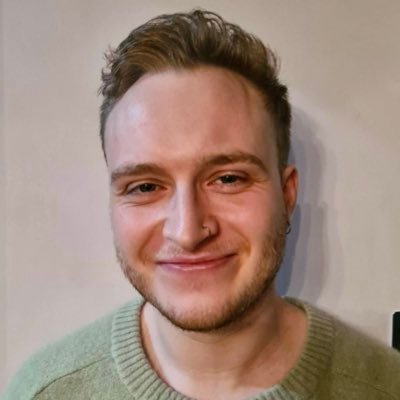 Adam is a freelance journalist covering lifestyle, health, culture, and pets, and he has five years' experience in journalism. He's also spent the last few years studying towards undergraduate and postgraduate degrees in journalism. While a cat person at heart, he's often visiting his parents' Golden Retriever, and when he's not writing about everything pets he's probably drinking coffee, visiting a cat cafe, or listening to live music.