Trainer reveals one thing we can do for a better behaved dog, and it's ridiculously simple
If you feel like you've hit a wall with training your dog then you need to read this trainer's advice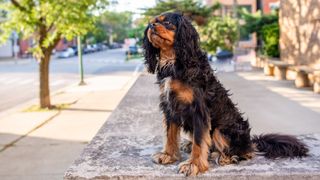 (Image credit: Getty)
How do you respond when your dog doesn't get something right that you've already taught them? Do you get a little angry, let it pass, or continue working on it? We all have bad days with our dogs, days where commands seem to go in one ear and out the other - but how you respond is what matters the most.
It's easy on a day when your patience grows thin with a misbehaving pooch to throw them one of the longest lasting dog chews to keep them occupied and out of sight for while. However, this won't do you or your pup much good in the long run.
In a short video shared to Instagram, the canine experts at Kane9 Dog Training share the best thing you can do when your dog is playing up or not getting a skill you've taught them before. It certainly isn't rocket science but as the team at Kane9 says, it's a very common mistake made by dog owners.
Rather than get frustrated at your dog, take a second to yourself, recompose and try again. Watch how Kait, one of the Kane9 trainers uses this approach...
According to the Kane9 trainers, they always hear dog owners say 'they know this' when their dog is playing up. "But in reality, they might have some practice with commands and such but have these commands been generalized in other areas with higher distractions?", they ask, "And have you been holding your dog accountable for what they do know?". They say that consistency with things is equally as important.
So next time you're having a bad day and your dog isn't cooperating well with you, try your best to remain calm and not lash out at your dog or moan at them. Take a moment, refrain from moving on in a frustrated headspace and focus on clarity. Try asking your dog to do what you want them to do in a different way or take a break and return to teaching when you feel in a better mood for it.
Fellow dog owners in the comments section of this post from Kane9 shouted out how this advice really resonated with them. One person said, "This is great advice and I needed to hear this today. Thank you for the reminder." Another said, "All these "mistake" videos make me feel attacked, yet the solutions bring me ease and feel understood."
Don't feel guilty if you can think of a good few times you've taken your frustration out on your dog in a way you wish you hadn't, you are human and won't always control your emotion how you wish. Sometimes taking a step back, a deep breath and reminding yourself why you love your four-legged friend is all you need to see great training results from your pooch.
If you think your training issues run deeper than a bad day and you need extra support then you should look into finding some professional 1:1 help. You can also find out other options in our how to deal with a badly behaved dog guide.
Get the best advice, tips and top tech for your beloved Pets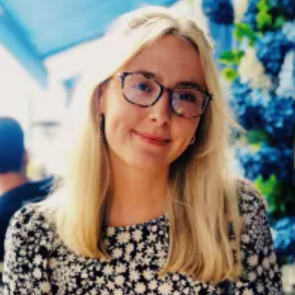 Jessica is Staff Writer at PetsRadar who joined the team after spending over a year writing for the brand's sister site, Fit&Well. She is an avid dog spotter whilst out for her weekly runs and brings to the team a passion for creating informative and helpful digital content, which she has been putting to practice since graduating with a degree in Magazine Journalism in 2021.