32 of the best pet poses for social media
Prep your pet to grace timelines with the best pet poses for social media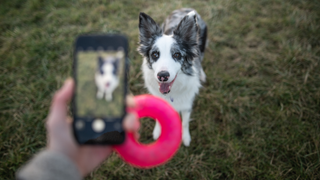 (Image credit: Getty Images)
If you find it tricky to capture your companion and all of their cuteness with a camera — we feel your pain! From blurred lines to licked lenses, taking a good picture of your pet is easier said than done.
But that's where the best pet poses for social media step up to the plate. There's no need to invest in lighting, backdrops or expensive props. In our guide to the perfect portrait pictures, we only ask for a little patience, a good quality phone camera, items you can find around the home and your pet of course!
Ready to meet the high standards of social media as you try out these paw-fect poses which are designed to show your pet in its very best light? To do just that, keep scrolling to level up your pet-centric social content.
Best pet poses
Sitting side-by-side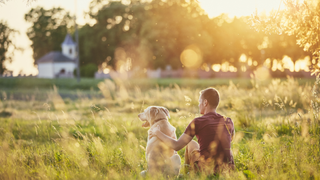 There is something indisputably sweet about the simple side-by-side shot, whether it features you and your pet or their fellow furry friends, this wide-angled approach to pet photography is foolproof. With your pet as the constant, this pose keeps them in the foreground whilst the background is free to change making each shot unique to the time and place. The classic side-by-side pose is a great choice if you're looking for the pet equivalent of a school photo, recreate it, year after year, and watch as you grow together.
Say, 'cuddle'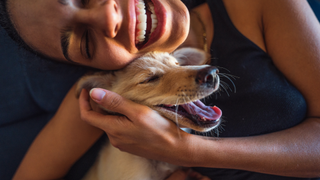 Do not underestimate the power of a cuddle, this pose savors the precious moment and translates beautifully across social media feeds. This is an ideal angle for the more camera-shy, with faces naturally turned away from the lens even the quietest personality will shine. Share the love; there is nothing people love more than a cuddly close-up. Utilize your self-timer, capture a wide angle, and then crop and filter to your heart's content, trusting in your flawless, furry focal point.
Capture the Kiss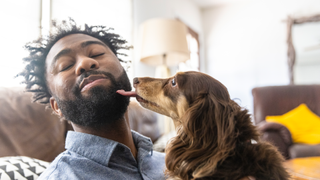 We often smile the brightest and laugh the loudest when caught off guard by our pet's somewhat slobbery kiss. This, often, clumsy expression of love makes top-tier social content, and here's how to catch it.
Bring out the big guns, or in this case, the peanut butter to get your pup's attention. Treats your pet is familiar with is key to acing this pose. Place the peanut butter strategically, wherever you want them to plant their kiss, but also consider the angle you have set and let the self-timer do the rest!
Silhouette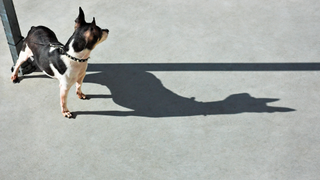 Sometimes their shadow speaks the loudest. Make a statement and stop people mid-scroll with your pet's stunning silhouette. Taken against a beautiful sunset or sunrise, this style can incorporate any of the other poses whilst remaining in a league of its own. To achieve the best silhouette photo look for a slight rise or hill, angle your phone or camera, or position yourself lower than the subject to create depth, darkening the shadow to create a crisp silhouette.
Time to Shine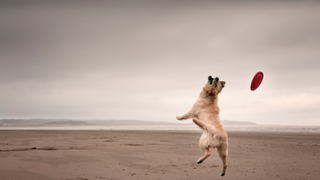 Pull out your camera the next time your pet does a trick. When your pet is confident with a particular command these can be a great opportunity to play around with fun angles and focus points. The more familiar your pet is with the trick, the better your photos will be. Why not try a candid shot, capturing the moment you command and your pet completes the trick, or zoom in on the action itself or capture those eyes as they widen to their reward? The world is your oyster.
Sit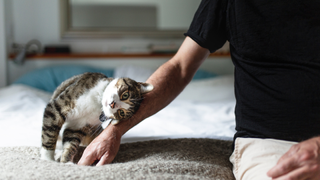 Similar to the side-by-side shot, a simple photo of your pet sitting front and center opens up a world of photographic opportunity. If your pet can confidently sit, you can explore various backgrounds and props to enrich the landscape. Why not welcome each season with a pet-centric social post? Make your pet the mascot for Spring, Summer, Fall, and Winter with a variety of fun scenes brought to life with your paw-fect pet taking center stage. Paired with the perfect seasonal hashtag you'll be trending in no time.
Action!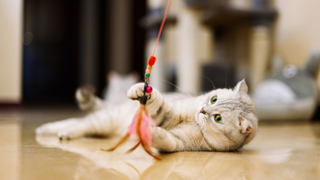 With a little patience and a fast shutter speed, you could achieve professional-quality action shots of your pets. Capture your dog fetching their ball, your cat batting string, or ferrets in their flurried play to level up your social media game. The options really are endless. Action shots are not only engaging, but they also reveal a lot about your pet, as it will let their personality pour through the screen as you share a candid shot with your followers.
It's the small things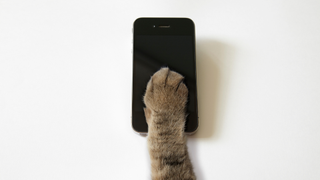 You don't always need to see the full picture to make an impression. Leave your followers wanting more with a sneak preview of your pawsome companion. These photos, whilst enticing the viewer can also be incredibly artistic, drawing on your pet's favorite features. Play around with a black and white filter for depth and to capture the little things like a single paw placed in your hand, lap, or over your heart, the corner of a fluffy ear, or their profile. Give it a go, you'll be surprised at how simple yet effective this pose is.
It's in the eyes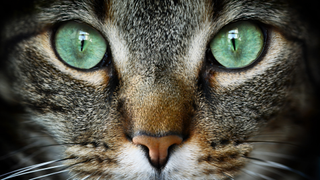 It's true, they are the window to our soul after all — and your pet is no different. Our pets can say very little, but their eyes say more than words ever could so why not, do your best to capture it? To knock this shot out of the park, keep your camera close. Focus on the eyes and reduce the surrounding brightness, letting the light of your pet's eyes be the main focus. Within a chaotic social feed, this pose is a great moment of pause, effectively cutting through the noise with a still yet impactful photo.
Turn the world on its head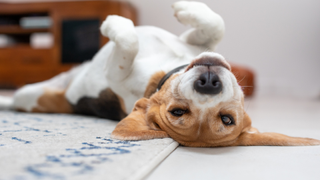 Running out of ways to turn, twist, and angle your phone to capture your pet in a new light? Try turning your phone upside down to see the world differently. This angle draws attention to features before they're lost, adds depth where it was absent, and pulls your pet playfully closer to the screen. What's not to love? To create an immersive picture that feels close enough to cuddle, perfect for any social media platform, give this a try.
Let's Walk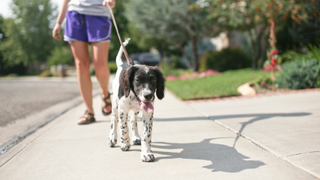 Doubling as an action shot, taking photos of your pet whilst on a walk is a sure way to capture them in their element. For pets such as dogs, this is a great approach to an in-the-moment picture. Put a little distance between you and your pup, hold the camera level with their head, release any tension in their lead, and wait for the wind to blow. This will add dimension and character to your picture, adding to its candid nature, and with the sudden rush of wind you might be able to capture a cheeky smile.
Glass Ceiling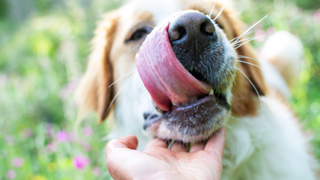 Want to achieve professional-quality pictures on a budget? We hear you! All you need is a glass coffee table, a well-lit room, and spreadable snacks. You will have great fun capturing this moment as you lie beneath the table, pre-smothered with your pet's favorite snack, and wait to snap the perfect shot. As your pet appears to lick the lens the likes will be sure to roll in. Play around, this angle opens up a world of opportunity to capture your pet in a variety of fun food-orientated poses.
Let sleeping dogs lie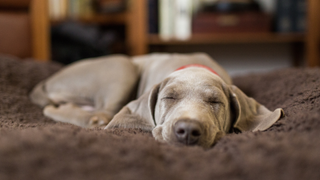 They really do look so peaceful when they're sleeping, so grab the opportunity whilst they snooze. What may seem like a simple shot is sure to melt the hearts of many. Use portrait mode, or put your editing skills to the test and blur the surrounding environment to emphasize the serenity of your pet in its slumber. Your pet is all the warmth your picture needs, keep the filters cool, or stick to the traditional black and white to grace your timeline with a clean crisp image.
The booper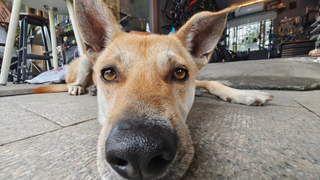 Creating an effect similar to that of a fish eye lens, focus your camera's attention on the very end of your dog's nose. Keeping their nose in focus and the rest of their face slightly less so will create a funny mugshot to treasure for a lifetime. This distorting angle makes their nose seem miles larger than their faces, characteristics that tug on our heartstrings and make for great social content. After all, who doesn't want to be nose-to-nose with a pup?
Paw-some little people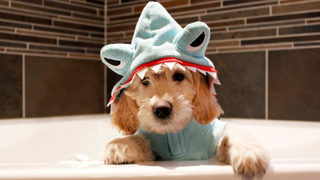 It's no secret that we love nothing more than seeing babies dressed like little adults, and pets like little people. From dachshunds in bow ties to Frenchie's dressed like Harry Potter, this is the type of content pet lovers are looking for. Whether you are inspired by Christmas or have always enjoyed dressing up your pet, this is your time to shine. Pick the perfect costume and have fun chasing after your next photo opportunity. With cute costumes, you cannot go wrong.
Wet Pet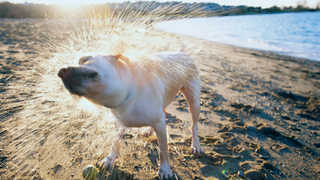 Work quickly and capture your pet post paddle before the dreaded shake. The sodden silhouette and smirk hidden beneath the wet fur make for a quirky headshot. This pose lends itself to your pet's natural process, you don't need to worry about making them present in any particular way. Simply stand back and take a series of photos and as they go from wet to dry you will capture an array of expressions, actions, and emotions with minimal effort required.
Like parent, like pet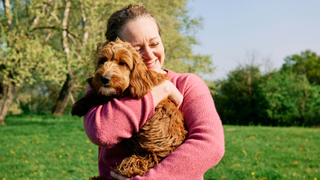 The mere exposure effect suggests that we are prone to selecting a dog that appears similar to ourselves to fulfill our need to be surrounded by familiarity. Should there be any truth to this, it would be worthwhile taking the time to consider which parts of yourself you would like to see staring back at you in a much furrier, four-legged form. Whether you share an expression, hair color, type or mannerisms, put these front and center in a photograph. If it is easier, take two photos, one of your dog and one of yourself. Edit these side-by-side and prepare to watch this trend in your social channels.
Up close, and personal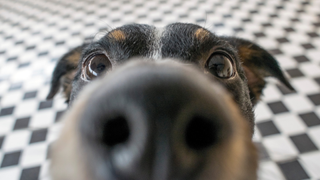 Sometimes the best pose isn't really a pose at all. At first glance, your pet's appearance may seem relatively unchanging, but if you are patient and look for long enough you will begin to see an array of facial expressions they will have learned from you! Our pets are surprisingly good at imitating our behaviors, actions, and indeed expressions. Grab some snacks and get comfortable with your camera handy to capture the very best faces.
Capturing their best side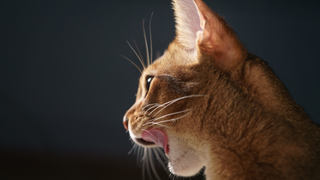 In truth, our beloved pets do not have a bad side but capturing them side on makes a stand-out social media moment. This easily achieved, yet effective pose will have you going back for more. Whilst your pet's head is turned away from the camera, their entire side profile coming into view you are suddenly faced with an air of drama and intrigue. Keep the background simple so as not to draw attention away from the clean lines your pet's silhouette is creating, let the fur-fractured outline speak for itself.
By the hairs on their chinny-chin-chin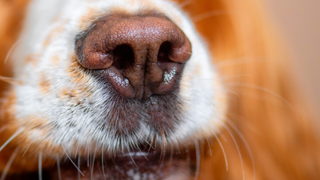 This pose may require a little mastering, but believe us when we say — it's worth it. To get the perfect 'butter-wouldn't-melt' crowd-pleasing shot, teach your pet to rest their chin on command. Far too often are we caught off guard by their unintentional cuteness as they come to rest their head on our leg, eyes peeking through their fur to meet our eyes and the moment ends as quickly as it began. Teaching your pet to do this on cue is the key to the perfect picture. Once trained, you can use this trick to get great pictures of your dog resting on a log in the great outdoors or back at home, head on a pillow, in front of a cozy fire.
It's all about the outtakes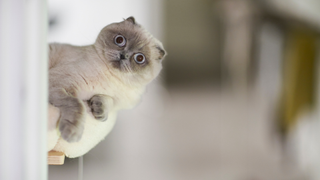 We love our pets for their imperfections, for how openly they share their quirks and cuteness, and how unbearably hard they make it to catch them in the act! So, as you work hard to achieve that perfect shot don't be too quick to delete those outtakes. Nothing will see your interactions soar like the shock of an unsuspecting flash or furry rolls caught by a forward-facing camera. Try it out, post some unpolished pictures to your feed, and let your friends love your perfectly imperfect pet you know and love.
Pounce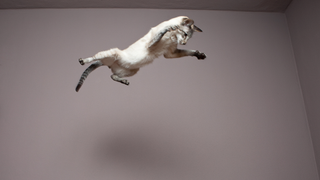 This pose is particularly good for our feline friends. Photographing your cat's pounce results in some brilliant action shots as you capture their agile frame frozen in time, trapped mid-air, and superhero-like. The final product is worth the wait, and the unpredictable nature your cat presents so do your best to get comfortable or at the very least set aside a good amount of time to follow your feline around capturing the best of three pounces before you get the final one that's just right.
Focus on the fuzz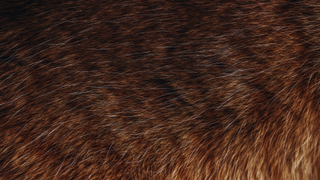 Break up your grid with an aesthetically pleasing square dedicated entirely to your furry friend's fuzz! If you are looking for the easiest pose of them all, you have found it. Our pets are all so very different from their personalities right down to their fur coats. This pose whilst only taking mere seconds to complete speaks volumes, as it showcases your pet for who they are. Get a good zoom into their fur, preferably the largest surface area you can capture without causing too much disturbance (their back as they sleep usually works best), and see a snapshot of just how individual your pets are.
Wilderness Explorers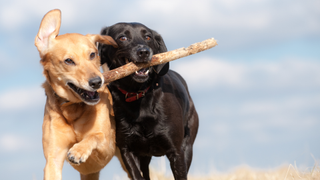 This painless pose will fit right into your weekend plans. The next time you head out on an adventure with your pet by your side stop to take a picture that sums up the moment for you. Whether this be a dog with a stick they found 3x the size of their body, a toy they chose and you just couldn't say no to, or a head peeking out of a body of water you sat beside for a picnic lunch. Whatever it may be, the uncomplicated snapshot of time spent together is always a good choice.
Fluffy tummy shots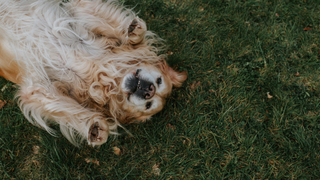 As much as our pets love a tummy rub, it is funny to think that we don't spend an awful lot of time looking at our pet's bellies and this fact alone makes it a great subject for social media photography. Capture this pose perfectly with a glass table with space for you to lie beneath and for them to rest upon comfortably giving you the ideal angle. Paired with the perfect caption, your followers will be keen to double-tap, sharing a digital tummy rub or two!
Pets and nature
Pop your pet in a pile of leaves, amongst a blanket of snow, or out enjoying the rain and get snapping. These shots are stress-free, lots of fun to create and lend themselves to popular trends, such as: 'spot the dog' or 'comment when you see it'. These poses are best achieved with commands such as 'sit' or 'lie down' that beg for a sense of stillness and serenity that suits the background. However, if you're caught in wild weather capture the moment as it unfolds for some less-than-perfect but oh-so-popular pics.
Bubbles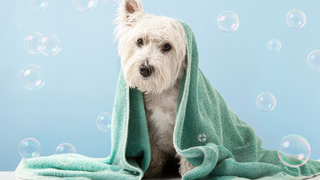 Bubbles create the most magical photos, not simply due to their beautiful nature, and ability to draw attention to detail but also the child-like fun they inspire in us and our animals. Pick a bright and beautiful day and head out into the garden to experiment with this pose. To start with, focus on catching a wide-angled shot of your pet reaching for the bubbles, building up to seeing the world through the bubbles themselves. This particular approach, although tricky to master, is great at enhancing some of your pet's best features.
Time for Treats!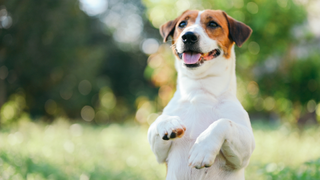 Most of us are guilty of training our pets to jump for joy at the sight of treats, and in most cases literally leap into the air to retrieve them. What may seem like a bad habit or a bit of fun actually makes for some incredibly artistic photography. Slow your shutter speed right down (or alternatively, press record and go back to screenshot the perfect frame) and capture the moment those front paws leave the ground, mouth opens wide and nothing other than that treat seems to matter! Personality will ooze from this pose, as your pet presents itself perfectly for a snack-centric selfie.
Pet's doing 'people' things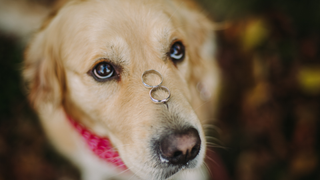 There is no denying that people have a guilty pleasure for pictures of pets doing 'people' things. Something about pets posing as people makes us swoon and you can have a great deal of fun with this. Consider activities that are relevant to you and your social media page specifically. A pup peeking from behind a laptop or in an apron baking a cake. Anything goes! Dogs that drive and birds who deliver wedding rings — it seems our socials have us surrounded by pets who, whilst breaking social media, cannot catch a break!
Kids and canines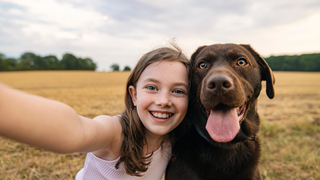 Favored closely to the traditional family photo, we love a picture of our pets and small children. This serotonin overload is the direct route to social media success and it can be as complicated or as simple as you'd like. You can incorporate a number of the other poses we've mentioned in this list to make this shot your own. A simple side-by-side, sharing a kiss, or having a cuddle are all sweet snaps to share across your socials — along with being great keepsakes to cherish fur-ever.
Get on their level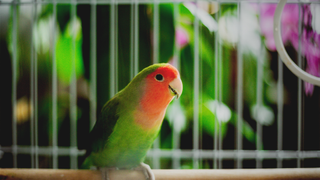 Take your pet pose to the next level, by getting down on theirs. See the world, and your pet from an entirely new angle by viewing the world the same way they do. Whether you lay on the floor, crouch or perch at their eyeline you will be sure to discover your pet in a brand new way. Why not try to capture their sweet smile from beneath their chin? Utilize your front-facing camera, lie your phone against the floor, and let your pet do the rest. It will be all smiles and ears from here!
X marks the spot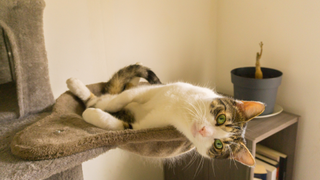 Embrace your pet's favorite spot and snap them in their most natural pose. The comfort our pets display when they are truly at home, in the place they made for themselves safe from the hustle and bustle of our every day is a photo waiting to happen. When they are next at your feet, tucked away in their crate or snuggled up to that well-loved blanket and bunny, pull out your camera. Keep your photo as quiet as the moment and remove any visual noise from the frame; this pose is best captured, with your pet as the focus.
Wondering how to keep your kitty physically and mentally stimulated? Our guide to the best cat puzzle feeder toys might just come in handy.
Get the best advice, tips and top tech for your beloved Pets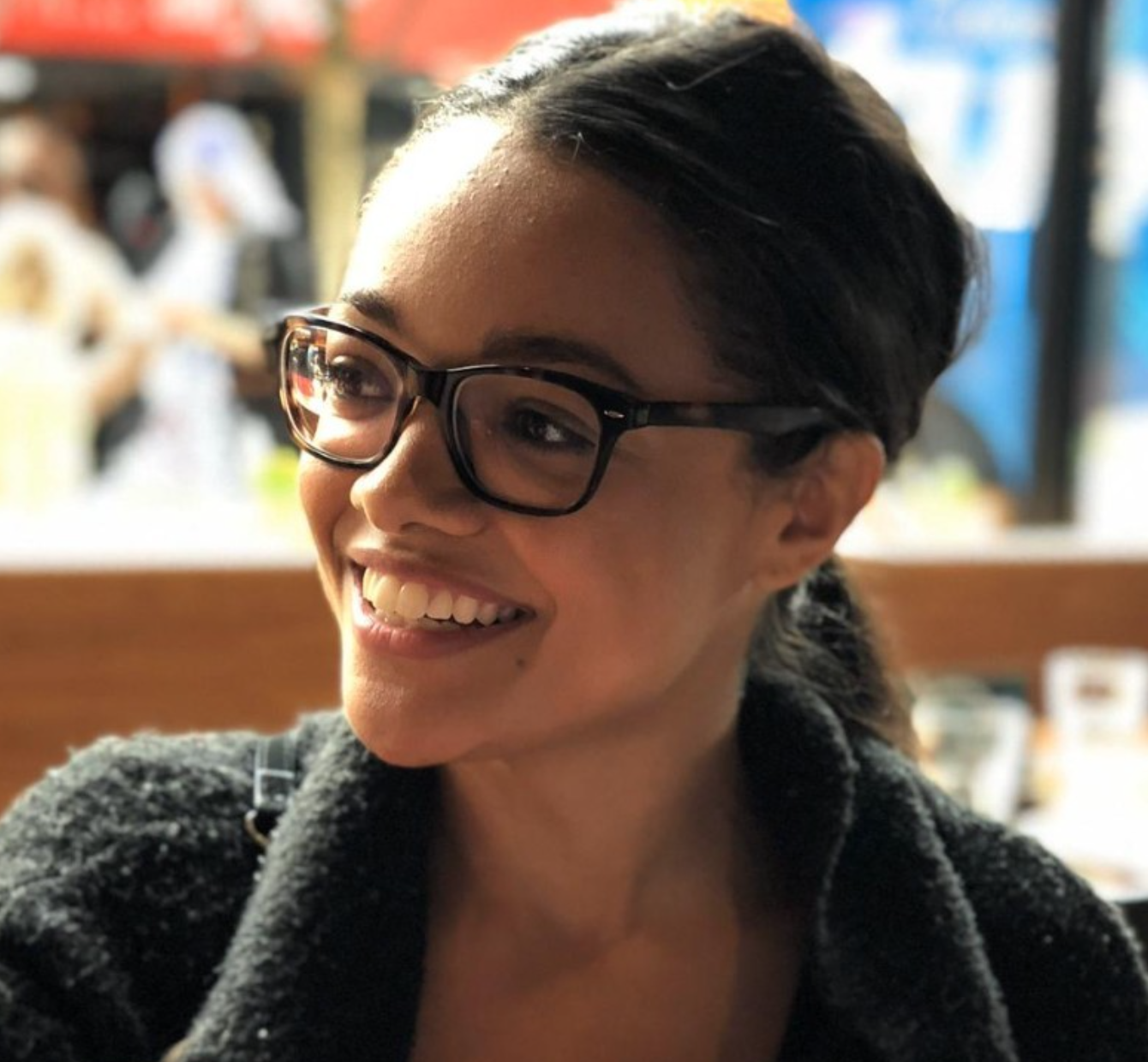 Becks is a freelance lifestyle journalist who has more than 9 years of experience in the world of digital and print journalism. She covers health, wellness and family interests for a range of titles. When she's not putting pen-to-paper (or finger-to-keyboard) she's reading, in the gym, or taking her Dog Aunt title very seriously looking after the handful of four-legged creatures in her life.