Seven ways to make more time for your dog when family life gets busy
Looking for ways to spend more quality time with your canine companion? Our expert tips have got you covered!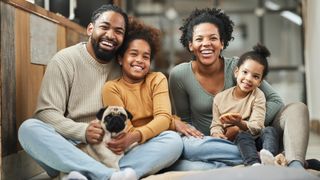 (Image credit: Getty Images)
As anyone with a canine companion will tell you, dogs are an important part of the family. For many people, growing up with a childhood dog made them kind, respectful of animals, and brought lots of fond memories.
That being said, while having an adorable bundle of fluff around the house can be hugely rewarding, it isn't always easy to juggle the demands of family life with the needs of a pet.
"It's not easy, dogs and kids together is not a walk in the park - literally! It's a lot more complex, and in reality, the dog is actually the harder work because that's the species that you know less about," says canine behaviorist Nanci Creedon.
Still, most people would agree that the love, loyalty, kindness, and affection that the best dogs for families shower on their humans makes all the hard work worth it.
While there's a lot to take into consideration when managing a busy family with a dog, there's no denying that adding a pup to your life could be the best thing you ever do - as long as you have the time to give them the life they deserve.
To help you do just that, we spoke with Creedon to get her tips on how you can make time for your fur friend while raising a family. Here's what she had to say...
Nanci Creedon is a certified dog behaviorist with almost two decades of experience working with dogs. She has a degree in zoology, a masters degree is animal behaviour, and appears regularly on primetime TV, featuring recently in eight-part series The Dog Academy on Channel 4.
1. Exercise with your dog
It's no secret that unless it's too hot, your dog needs a walk every day. You also need exercise, so why not combine it? If your dog likes to run, going for a jog or a run with them can tire them out and give you both a good workout.
In some places, there are parks with outdoor gym equipment, so you can get your gym sesh in while your dog explores.
And there's no rule that says you can't make your dog walks more active - when your dog stops to have a sniff at something, you could do some squats, or jog on the spot.
Check out our 10 tips for running with your dog to ensure you both get the most out of pounding the pavement together.
2. Play some indoor games together
Indoor games for dogs are ideal when the weather isn't conducive to outside exercise or when you simply have a few moments to spare.
Your dog needs one-on-one time with you to strengthen your connection, but games as a family can also make sure your dog gets that all-important enrichment. Creedon suggests a game that can be played with low effort from you and your family, but is very exciting for your four-legged friend.
She explains, "If you teach the dog a recall command like 'come' or 'here', and then as the family members are in different rooms in the house, they can call the dog to different rooms and play hide and seek.
"It's so much fun, the family can hide in different rooms, under tables, behind curtains,under the bedspread, and call the dog's name, along with the command. The dog has loads of fun running to different rooms, and it gives them lots of exercise.
"This is handy as it can be done while people are still sitting at their playstations or at the television, but still engaging with the dog. This is especially great on a rainy day, when you don't fancy bringing the kids out in the rain."
3. Take them on the school run
Mornings in a busy family can rush you off your feet. Getting children ready for school, making sure everyone eats breakfast, showering, packing lunches - it's a lot to consider when you've just woken up! With dogs needing to be let out to go to the toilet, fed, and walked, that's a whole other person that needs attending to.
To maximize quality time spent with your dog, you could bring them along on the school run. If you live close enough to walk, your dog will appreciate the chance to stretch their legs. If not, as long as your dog is not anxious in the car, a little trip could be fun. You could take them out for a walk somewhere nice afterwards, or drop them off at doggy daycare. Besides, there's nothing cuter than a dog saying hello at the school gates.
4. Include them in your social life
Another way to make time for your dog is to bring them along with you to places. You could schedule to meet a friend or have a playdate in the park, or maybe have a coffee at a dog-friendly cafe or pub garden. It's not always possible, but seeking out dog-friendly spots means your pooch can come along for the ride.
If you have family friends who also have a dog (and you know that they get on well with yours), you could do playdates at each other's houses, giving both your family and your dog some social interaction.
As Creedon rightly points out though, this isn't possible for every dog. She says, "Integrating dogs into cafes, summer camps and outdoor areas doesn't always work. You don't know what your dog is going to be like, so you might find that your dog is petrified of large open spaces or something, and that's the risk of committing to getting a dog. Your dog may not match the lifestyle you're dreaming of."
She continued, "My own dog is a large, high-energy dog, the idea of walking him quietly and calmly around a playpark isn't realistic because he gets too frustrated and wound up. You have to consider - what if my dog doesn't live the lifestyle we want to live?"
Still, if you have a relatively calm and confident canine companion, having them accompany you when you're out and about could be an excellent way to spend more time together.
5. Take a day trip
Family trips are something that lots of families enjoy doing. Day trips give a chance to explore somewhere new or a familiar favorite place, while vacations give you a chance to unwind and experience a brand new place.
When choosing a destination - whether for a day trip or somewhere further afield - you could always consider dog-friendly locations, and bring your dog along for the adventure. Places like national parks, beaches, and woodlands are usually dog-friendly. All the new sights and smells are bound to be exciting for a dog of any age.
Your dog may have a great time going out and about, but Creedon issues a reminder about keeping dogs stimulated while on a trip somewhere. She says, "It's important to make sure your dog has something to keep them entertained. Licking and chewing releases dopamine, which is a calming hormone. So things like lickimats, snuffle mats, stuffed kongs and frozen dog treats are all good to get your dog chewing.
"If you want to go somewhere and bring the dog with you, bring lots of stuff that will keep the dog entertained. Always think, what would my dog want to do in this situation?"
6. Have a social media break
Think about how much time you spend on your phone each day. It's true, there's a lot of entertainment and excitement to be found on the internet, but sometimes we can slip into the habit of wasting away hours scrolling. If you're finding it difficult to make time for your dog, you could try to put the phone down 15 minutes earlier than usual and give them a treat or a cuddle.
Sometimes, turning off the WiFi is the only way to get the whole family in the same room (albeit to complain about the dodgy connection!) If you're struggling to give your dog the enrichment they need, it could be time to remove the distractions. We're all guilty of getting a little too much screen time, and what could be better than staring at your adorable loving dog instead?
7. Invest in a pet cam
It's still not super common yet, but some dog owners have invested in technological solutions to keep an eye on their pet. Webcams set up especially for your furry friend can make you feel at ease, knowing that you can check on them at any time - and ones with a speaker included allow you to talk to your dog throughout the day, even when you're nowhere near home.
Creedon concluded, "The most important thing from a behaviorist point-of-view, and as a mother of a three-year-old, a four-year-old, and a one-year-old dog, please do not commit to getting a dog unless you're absolutely 100 percent confident that you do have the time, and that you do have the ability to supervise dogs and kids together."
For families that are unsure whether a dog is the right choice for them, Nanci suggests calling up a local shelter and asking to foster a dog.
"Fostering is an incredible way to do good, while also testing it out to see if having a dog in your household is realistic. It helps to see if your family is ready for a dog, and who knows? Maybe you'll have a 'foster fail' and end up keeping them!"
Get the best advice, tips and top tech for your beloved Pets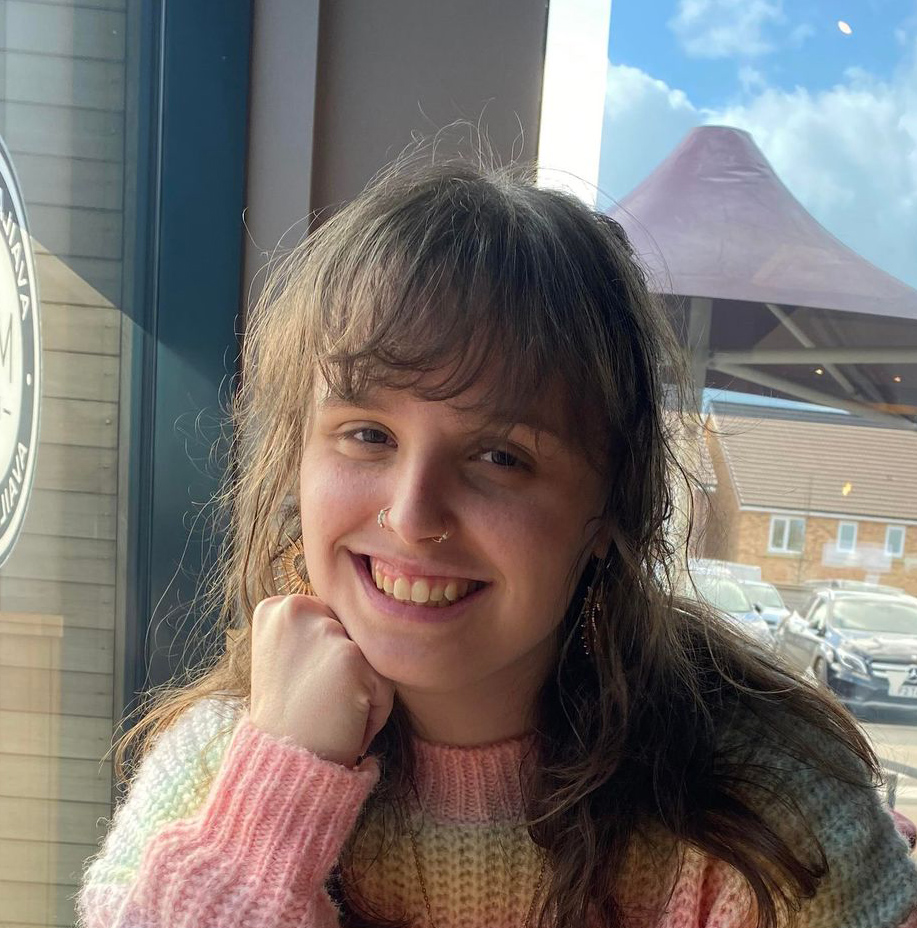 After graduating from the University of East Anglia in 2021, Caitlin started her career in veterinary and pet care journalism at Vision Media, working as a staff writer at MRCVSOnline and regularly contributing to PetFocus Magazine. Armed with a lifelong adoration of cats and a passion for improving the standards of care for small pets, Caitlin took the leap into full-time freelancing in early 2023.

Having spent her career thus far writing content for veterinary clinics, covering veterinary congresses and publishing the latest developments in veterinary medicine. With her love for animals, and interest in all things veterinary, Caitlin is keen to educate on and advocate for the best possible standards of pet care.
When she's not writing pet care articles, Caitlin enjoys spending time with her massive ginger cat named Jake, and rescue hamster named Coffee. She is also a keen poet, and loves petting every cat she sees when out and about.