Losing my dogs was the hardest time in my life - here's why we need pet bereavement leave
For pet owners, losing their dogs can be as traumatic as the death of a family member. The bereaved need to be given time to grieve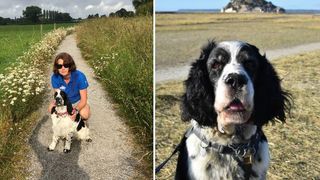 (Image credit: Michael Clark)
If your beloved pet died would you expect to receive pet bereavement leave?
Back in 2006, I lost my dog Brewster, a handsome, good natured Springer Spaniel. He was my husband's dog (he'd come into my life along with the relationship), but he was an integral part of the family.
The three of us vacationed, walked and played together, and as my husband worked away a good deal Brew and I spent a lot of time together. I eventually took a job in a local office as it gave me the chance to go home in the middle of the day and provide dog care for my then-elderly pooch on my break.
Brew died at 15, essentially from old age, and was hale and hearty almost up to the end. He was a very good age for his breed, his death was expected, he was an old dog, he was healthy up to the last couple of weeks. Yet his death blindsided me.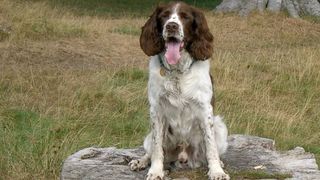 I couldn't work, and kept bursting into tears at inappropriate moments. My colleagues were sympathetic, but I was working as part of a team and had to keep going. My work suffered and I constantly made stupid mistakes which colleagues had to pick up.
When I lost my second dog, Monty, in 2019, his death was equally traumatic. By that time, though, I was self-employed and working from home.
My grief was a private thing. I could work when I wanted to (and working helped me to distract myself), and give myself permission to have a break if I needed it. I was very lucky to have this transition period – most people don't.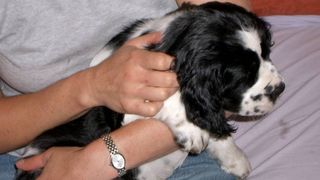 In the USA, there's no law which guarantees bereavement leave for family members, although most companies offer three to five days of paid leave.
Some big companies are now recognising the support and love we have for our pets, though, by offering pet bereavement leave.
Here's why I believe this should be more widespread:
Pets are part of the family
Pets are part of family – we're often closer to them and spend more time with them than we do with our blood family.
I have family on different continents, including Europe and the USA, and don't see as much of them as I would like. My dogs are always with me, though, and their death leaves a gaping hole in everyday life and routine.
It's too difficult to do our jobs
At work, any traumatic bereavement can make us temporarily poor at our jobs – we make mistakes and can show the company in a poor light.
I was never working in a customer-facing role when I lost my pets, but I'm sure the bereavement would have affected my patience and consistency with clients.
We need time to make arrangements
When we do lose our constant canine companions, just as with human funerals we need time to make arrangements – and don't want to make them in a rush. When I lost Brew I was fortunately that my husband coincidentally had some time off work and could look at pet crematoriums and options.
When I lost Monty, I was completely incapable of making any kind of decision that same day. Fortunately our veterinarians were amazing, looked after his remains and put no pressure on us until we'd had time to think.
If I'd had to think about all this while simultaneously working, potentially at a stressful or customer-facing job, I don't think I'd have coped well. Pressure could have led to me making decisions I'd have later regretted – decisions that would have been with me for life.
Monty lived to the ripe old age (for his breed) of 13, and was again a fit and lively dog up until the last couple of weeks.
We'd almost lost him at the age of eight to a rare and usually fatal type of cancer, and his subsequent complete recovery had left us all deeply bonded.
His eventual death completely bowled me over and I spent weeks bursting into inappropriate tears at friends' parties, or at the sight of other dogs.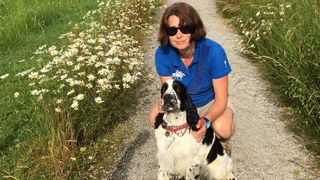 Looking ahead
Now we have Olly, an adorable and cheerful young Springer Spaniel with bags of personality and a happy disposition. I still work from home and spent almost all my time with him.
When his time eventually comes years down the line, I'm already dreading it but I will at least have time and space to grieve. The vast majority of people aren't so lucky.
I believe that offering pet bereavement leave would not only be a courteous gesture on behalf of employees – it's vital to help owners cope with the trauma of losing part of their family.
Get the best advice, tips and top tech for your beloved Pets
Sara is a freelance journalist and copywriter of many years' experience with a lifelong love of animals. She's written for a range of magazines and websites on subjects varying from pet care to travel. A horse rider since the age of five, she's currently a full time pet slave to horse Blue and gorgeous, goofy English Springer Spaniel Olly. Adorable Olly has a huge sense of adventure and no sense of direction, keeping Sara on her toes.