DIY dog conditioner: Four simple and safe home treatments for your pooch
From adding shine to helping with a temporary itch, these DIY dog conditioners are easy to create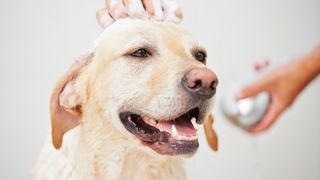 (Image credit: Getty Images)
If you're considering treating your pooch to a DIY dog conditioner, it's important to think about what's right for your canine companion.
Some dogs can experience sensitive or itchy skin as a medical issue, which is why consulting with your vet and researching the best dog conditioner on the market is a wise option. If you're particularly concerned about chemicals and want to go all-natural, the good news is that many pet supply companies nowadays look to go Paraben-free.
If you simply enjoy a spot of DIY, however, and fancy having a go at a few home conditioning treatments at home, there are a number of safe ingredients you can try, including coconut oil which is frequently reported as having a number of benefits on dog's fur such as hydration and helping with some skin issues.
From adding shine to helping with a temporary itch, these DIY dog conditioners are so simple to make.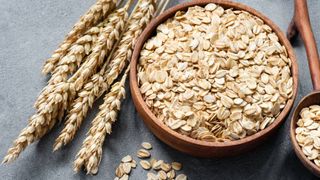 1. Oatmeal conditioner
Ingredients
• 1/4 cup raw rolled oats
• 2 tablespoons aloe vera gel
• Empty plastic bottle
• Coffee grinder
• Measuring cup
Method
1. Place 1/4 cup raw rolled oats into a coffee grinder, then blend until it forms a smooth powder.
2. Pour the oat powder into a clean, empty plastic bottle that has a lid or top that fits securely to keep the conditioner from spilling as you pour it over the dog.
3. Add 2 tablespoons of aloe vera gel to the bottle and add 1 cup of warm water. Put the cap on the bottle and shake vigorously to create a thin, milky-looking conditioner.
4. Squirt the conditioner over the dog's coat after shampooing, and rub it though the hair with your hands. Leave it on for five minutes, then rinse with warm water until the water runs clear.

Recipe via DailyPuppy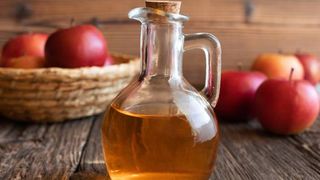 2. Apple cider vinegar spray
Ingredients
• 1/2 cup apple cider vinegar
• 1/2 cup cooled green tea
• 1 cup distilled water
Method
1. Mix the ingredients together in a bottle/jar with cap and shake well before use
2. Apply to clean skin and coat, massage, rinse, and pat dry.
Recipe via Planet Paws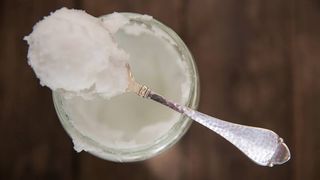 3. Coconut oil conditioner
Ingredients
• 1/2 cup coconut oil
• 2 teaspoons of olive oil
• 1 tbsp bath oil
• 2 drops vanilla extract
• 1 egg
• 1 cup milk
• 1 tbsp honey
• 1 banana
• 1 avocado
• 1 cup mayonnaise
Method
1. Combine half a cup coconut oil, two tsp. olive oil, 1 tbsp. bath oil, and two drops of vanilla extract.
2. In a separate bowl, whip an egg until it is fluffy, add 1 cup milk and 1 tbsp. honey. In another bowl, mash one banana together with one avocado and 1 cup mayonnaise.
3. Combine the egg mixture with the banana mixture, then add the oil mixture.
4. Massage the resulting conditioner into the dog's fur and skin and let it sit for 20 to 30 minutes. Rinse thoroughly. This conditioner will keep for up to two weeks in the refrigerator.
Recipe via The Nest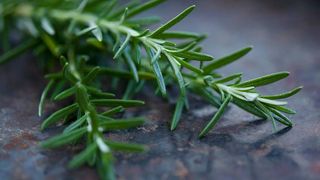 4. DIY rosemary dog conditioner spray
Ingredients
• 1/3 cup organic rosemary hydrosal
• 1 tsp non-GMO aloe vera gel
• 1/2 tsp. organic vegetable glycerin
• 1/2 tsp. organic fractionated coconut oil
• 1/8 tsp. Non-GMO vitamin E oil
Method
1. Add all ingredients into a spray mist bottle.
2. Shake well before each use.
Recipe via Mountain Rose Herbs
Get the best advice, tips and top tech for your beloved Pets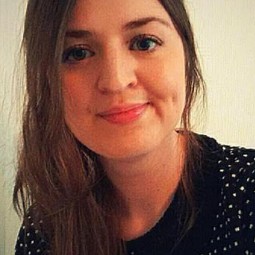 Ashleigh is Digital Editor on PetsRadar. With over 8 years of experience in print and digital media, she has acted as an editorial lead on a variety of projects, with animal themes a keen interest. As an avid animal lover, you can often find Ashleigh checking out the newest trends in animal care or looking at cute cat videos on TikTok.