Boost the chance of your dog being happy around a new baby with these four trainer approved tips
While there are no guarantees that your dog and your baby will be the best of friends, these tips will help them co-exist peacefully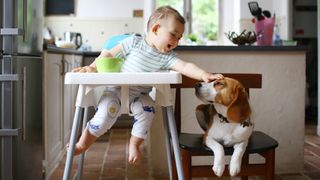 (Image credit: Getty Images)
It's quite common for couples to get a dog before they have children, or to get a dog when they already have a young family, and then have another baby. Or, for whatever reason, there might come a time when you need to get your pup used to the idea of a new baby around the house – it'll take more than just giving them some of the best dog toys and hoping for the best.
How your dog might react to your baby is something that worries many prospective parents – unfortunately, some dogs find themselves in shelters as a result. But, there are things you can do to help your dog get used to the idea of having a new baby in the house, as certified dog trainer and behaviorist Amelia Steele, also known as Amelia the Dog Trainer, explains in a recent Instagram post.
You can view this in the post or continue reading to find out more...
Steele outlines four simple things to do to help your dog prepare for a new baby, after meeting a puppy who was getting over-excited by his new human sibling.
The first is to practice walking around with something in your arms. This will get your dog used to seeing you carrying the baby around after they're born, and teach them how to behave when you, or somebody else, is carrying a baby.
The second, Steele says, is to "reinforce paws on the floor". Your dog jumping up or putting their paws on you might be mildly annoying at worst, but if you're holding a baby, they could accidentally hurt them. Likewise, if a dog's paws aren't on the floor it increases the risk of them knocking something over or causing an accident, something that could become more serious if there's a baby involved.
Her next piece of advice is to get your pup used to being behind a baby gate. You might use a baby gate when your baby arrives to keep them separate, perhaps if the baby is sleeping in one room and you want to keep the dog away, for example. Your dog might not enjoy being behind a baby gate, however, so it's important to give them treats and attention for good behavior. Try to stay close by at first, so that your dog knows you haven't gone far, but you can gradually move further away as your dog gets more comfortable being in the space by themselves.
Steele's final piece of advice is to "practice stationing or settle zones". Stationing refers to the act of training your dog to go to a certain location, or station, in response to a cue. Meanwhile, settle zones are areas you can train your dog to go to in which they can sit or lie calmly, or 'settled'.
It's only natural that you might feel apprehensive before introducing your dog to a new baby, but it doesn't have to be as stressful as you might think – some simple preparation before the baby arrives can go a long way. If your little one is already here, here's how to introduce a dog to a baby.
Or, if you want to hear someone else's experience of adjusting to having a dog and baby in the house, take a read of this parent's first-hand account: My dog was very attention-seeking around our baby until we set boundaries, here's how.
Get the best advice, tips and top tech for your beloved Pets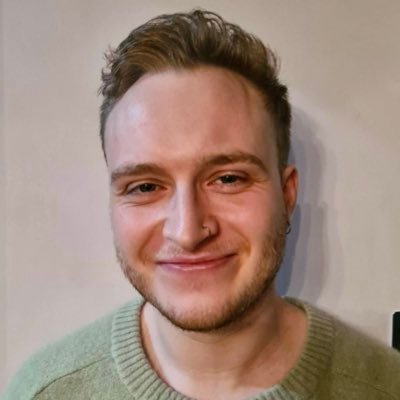 Adam is a freelance journalist covering lifestyle, health, culture, and pets, and he has five years' experience in journalism. He's also spent the last few years studying towards undergraduate and postgraduate degrees in journalism. While a cat person at heart, he's often visiting his parents' Golden Retriever, and when he's not writing about everything pets he's probably drinking coffee, visiting a cat cafe, or listening to live music.