Expert reveals three invaluable dog walk must-haves — and they surprised us!
Leave the house with confidence when you bring these three invaluable items with you and your pup!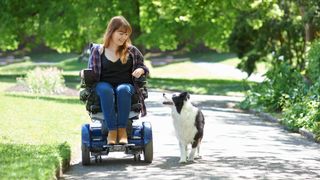 (Image credit: Getty Images)
Leaving the house with your dog can feel like a mission. From poop bags to toys to the best dog treats, there's a lot to remember, even if you're just going for a walk around the block.
And what to bring can differ from dog parent to dog parent, depending on your pup's needs and requirements, and perhaps your own personal preferences.
But what are the absolute must-haves when it comes to getting everything ready to take your dog on a walk?
According to Jill Hassevoort from Jack and Jill Dog Training, a trainer certified through the prestigious Karen Pryor Academy, there are three of them. She explains that they're particularly important to reactive dogs, but should come in handy for any dog.
The first is a harness that fits well on your dog. "It can take some trial and error but you would be surprised at how many of my clients see a decrease in their dog's reactivity just from finding the right harness," Hassevoort explains.
Then, she recommends using a leash that's between six and 12 feet in length, and that you can easily hold in your hand. "I like ones that are made of biothane," she says, displaying a leash in the video.
Finally, and Hassevoort says that she "cannot stress this enough", she recommends bringing along a treat pouch. She explains, "Being able to quickly access your treats is going to make a huge difference in your timing and the effectiveness of your training."
She displays one in the video, explaining that she's a fan because it stays open, and it's easy for her to reach in and get treats out. And if you want to know what to do if your dog refuses to walk, just bear in mind that a few treats could come in handy.
These are all important items to consider when you're preparing for a dog walk, but there are other things to remember too. It's vital to bring water along on longer walks in particular, in case your dog gets thirsty, as well as poop bags – you can buy biodegradable ones if you're eco-conscious. And, of course, some treats to put in the treat pouch aren't to be forgotten either.
It might sound over-cautious, but another thing you might want to bring along on a walk, particularly if it's longer, or you won't be sticking to roads and sidewalks, is a first aid kit. Accidents can happen, and if you or your dog get hurt, it's better to be safe than sorry – even if you end up going to the doctor or the vet later on, carrying a first aid kit can help in the meantime.
So, that's what to bring on a walk, but what about the walk itself? If you want to know how to make the most of your walk, take a look at this article: 12 clever ways to have more fun with your dog on walks.
Get the best advice, tips and top tech for your beloved Pets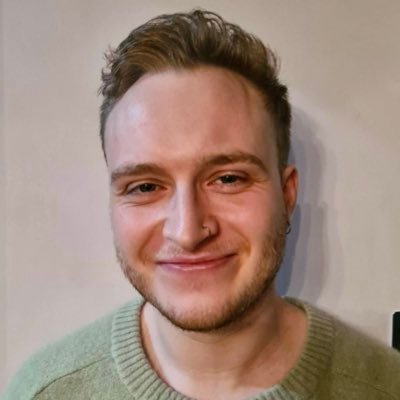 Adam is a freelance journalist covering lifestyle, health, culture, and pets, and he has five years' experience in journalism. He's also spent the last few years studying towards undergraduate and postgraduate degrees in journalism. While a cat person at heart, he's often visiting his parents' Golden Retriever, and when he's not writing about everything pets he's probably drinking coffee, visiting a cat cafe, or listening to live music.