Here's what you should be teaching your dog for a happier relationship
If you're looking to step outside the box the next time you're training, you're in the right place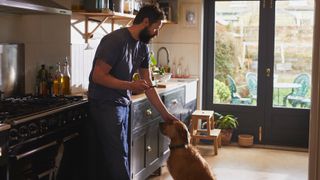 (Image credit: Getty Images)
There's a lot of advice out there for dog parents. A lot. And you'd be forgiven for feeling overwhelmed sometimes. When you don't have all day every day to train your dog – after all, we all have other commitments too – what should your focus be? What should you prioritize?
It's not just as simple as obedience training, either. For a well-rounded dog, you'll want to teach them how to play with you and the best puppy toys for maximum enjoyment, for example. But where do you begin?
Jasmine Kelem, Head Trainer at Golden Mal Dog Training, based in the San Francisco Bay Area, has shared five things to teach your dog in a new Instagram post, and you might be surprised by some of her advice.
The first thing Kelem recommends teaching your dog is what she describes as "offered behaviors". For example, don't ask your dog to make eye contact with you, but wait until they do without being prompted, and give them a reward. Or, rather than recalling your pup, start moving away in a new direction and wait for them to follow you. As she explains, "A behavior a dog does by choice will always be stronger than a behavior that can only be requested".
Kelem then goes on to mention play, and suggests teaching your dog play skills. While it's easy to give your pup a toy to keep them occupied while you finish off some work or make a phone call – and that's fine too – she says, "Play shouldn't just be about your dog playing with their toy, it should be about playing with YOU. The toy is a bridge, not a wall".
Marker training is the third thing on Kelem's list. She describes communication as the "foundation to training", and recommends using a clicker or saying "yes" as a marker to show your dog that they've done something right. "My dogs have 5+ markers," she explains – you can add markers as you go along.
The fourth thing Kelem suggests is "free-shaping", or teaching your dog to think for themselves. "Free shaping captures a dog's instinctive behaviors and chosen actions. They lead the session, and you guide them," she explains – abandon any ideas around where you want the training session to go.
Leash pressure is the final thing Kelem recommends teaching your dog, particularly if you have a pup who often pulls or doesn't like wearing one, and you're wondering how to stop a dog pulling on a leash.
"Reconditioning their response to the leash can be a game changer," she says. "It's as simple as walking away until the leash tightens, and rewarding them for following the leash. They'll learn over time that even just light pressure is a signal to come closer for food."
These are all great ideas to try, but if you're struggling with basic training, why not take a look at these 25 practical tips for training your dog on your own instead?
Get the best advice, tips and top tech for your beloved Pets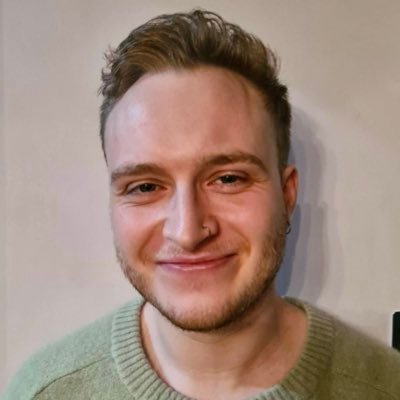 Adam is a freelance journalist covering lifestyle, health, culture, and pets, and he has five years' experience in journalism. He's also spent the last few years studying towards undergraduate and postgraduate degrees in journalism. While a cat person at heart, he's often visiting his parents' Golden Retriever, and when he's not writing about everything pets he's probably drinking coffee, visiting a cat cafe, or listening to live music.