Improve your dog's recall and build a stronger bond with this trainer's simple hallway game
Good Wellesley Dogs Training shares the foundation of solid recall and how it can benefit your outdoor training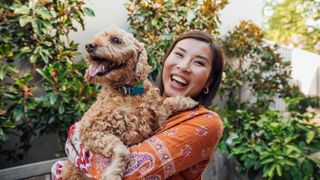 (Image credit: Getty)
Do you struggle to get your furry friend to come back to you when they're outside? It's important to teach proper recall, but it can be a frustrating process for many pet owners and there are many reasons why you're dog's recall isn't reliable. However, there's a simple hallway game that can help you build a better relationship with your pup and improve their recall skills.
According to the lead trainer at Good Wellesley Dogs Training, Hillary Ratcliff Pini, practicing recall indoors is the foundation of solid recall outside. Her hallway game provides a great opportunity to teach your dog proper recall and build a stronger bond with them. This game is perfect for those just starting to teach their furry friend better recall skills or for dogs who need to brush up on their training.
According to Ratcliff Pini, using a non-negotiable short recall inside and always following through with the command and response is the key to achieving a solid recall outside of the house.
"Use a long line for those that are just getting started," recommends Ratcliff Pini before swiftly demonstrating in an Instagram video how to use her training game.
The Hallway Game:
To play the hallway game, start by walking your dog down the hallway on a leash. At the end of the hallway, call your dog by their name and encourage them to come back to you.
Once they reach you, reward them with one of the best dog treats or their favorite toy. Repeat this exercise several times, gradually increasing the distance between you and your furry friend.
Benefits of the Hallway Game:
Playing the hallway game with your furry friend has several benefits. Firstly, it helps to build a stronger bond between you and your dog as they understand that you use their name for a reason.
Additionally, it reinforces recall training, making it easier for your dog to come back to you when they're outside. Plus, it provides an opportunity to practice recall in a safe and controlled environment, helping to develop good habits and reducing the risk of accidents or injuries.
Teaching your furry friend proper recall skills is an invaluable way to spend training sessions with them. But don't forget other key lessons such as how to stop a dog from jumping up and how to teach a puppy to sit.
Get the best advice, tips and top tech for your beloved Pets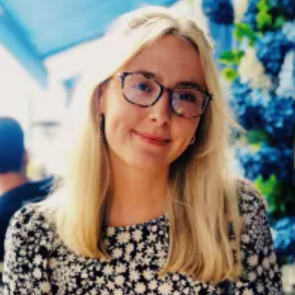 With over a year of writing for PetsRadar, Jessica is a seasoned pet writer. She joined the team after writing for the sister site, Fit&Well for a year. Growing up with a lively rescue lurcher kindled her love for animal behavior and care. Jessica holds a journalism degree from Cardiff University and has authored articles for renowned publications, including LiveScience, Runner's World, The Evening Express, and Tom's Guide. Throughout her career in journalism she has forged connections with experts in the field, like behaviorists, trainers, and vets. Through her writing, Jessica aims to empower pet owners with accurate information to enhance their furry companions' lives.