Meet the couple who have welcomed up to 100 Pit Bulls into their home: "They're fantastic dogs"
A couple fostering Pit Bulls have provided a temporary home to close to 100 dogs and they want everyone to know just how fantastic this breed is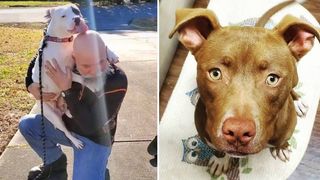 (Image credit: TikTok and Instagram / @pittiesfromheaven)
A couple fostering Pit Bulls in South Carolina have recently found themselves in the limelight after a video they shared on TikTok showing the heartwarming moment their foster dog found a forever home went viral.
The video, which has been viewed over 85,000 times, may be short at under 10 seconds but it sure is sweet. In it, shelter dog Maggie, who had been neglected by her former owners, can be seen leaping into her new dad's arms and hugging and kissing him.
"It's like they had known each other for years," says Andra Mack, who had fostered Maggie until a permanent home for her was found. "This is why we foster."
The Pit Bull loving duo have two of their own dogs but are committed to fostering as a way to raise awareness for just how wonderful this breed is.
"I've probably fostered close to 100 dogs at this point," Mack explains. "Mostly Pit Bulls because that's what I have a passion for, that's my breed, they're fantastic dogs. That's why I'm doing this, I want everyone to see how fantastic this dog is"
Although Mack and her partner love being foster parents, they make sure to take regular down time to ensure it doesn't take over their lives. "We rotate having fosters. We take a few months off here and there because we need it, because it is time consuming and it's hard work but we love it."
Mack partners with several shelters in the area, including Halfway There Rescue, which is where one of her two rescue bullies comes from. It was adopting her own two dogs that led Mack to want to be a foster mom.
In a recent TikTok video, she shares an important message out there for anyone else thinking of doing the same.
"A lot of people are like 'I could never foster, I would want to keep them all', well you can't because the next one's going to need you too. My favorite part of fostering is getting to see the happily ever afters," and Mack says more foster parents are always needed.
If you'd like to support the great work that Mack is doing, you can visit her Amazon wish list which she keeps updated with all the things the pups in her care are in need of. "Anything that we get that our rescue doesn't have to buy is fantastic because that means the resources of our rescue can go towards other dogs and we have so many of them."
And if you'd like to become a foster mom or dad and live in South Carolina, head on over to Halfway There Rescue who will be more than happy to guide you through the process, or speak with a local rescue shelter in your area.
Get the best advice, tips and top tech for your beloved Pets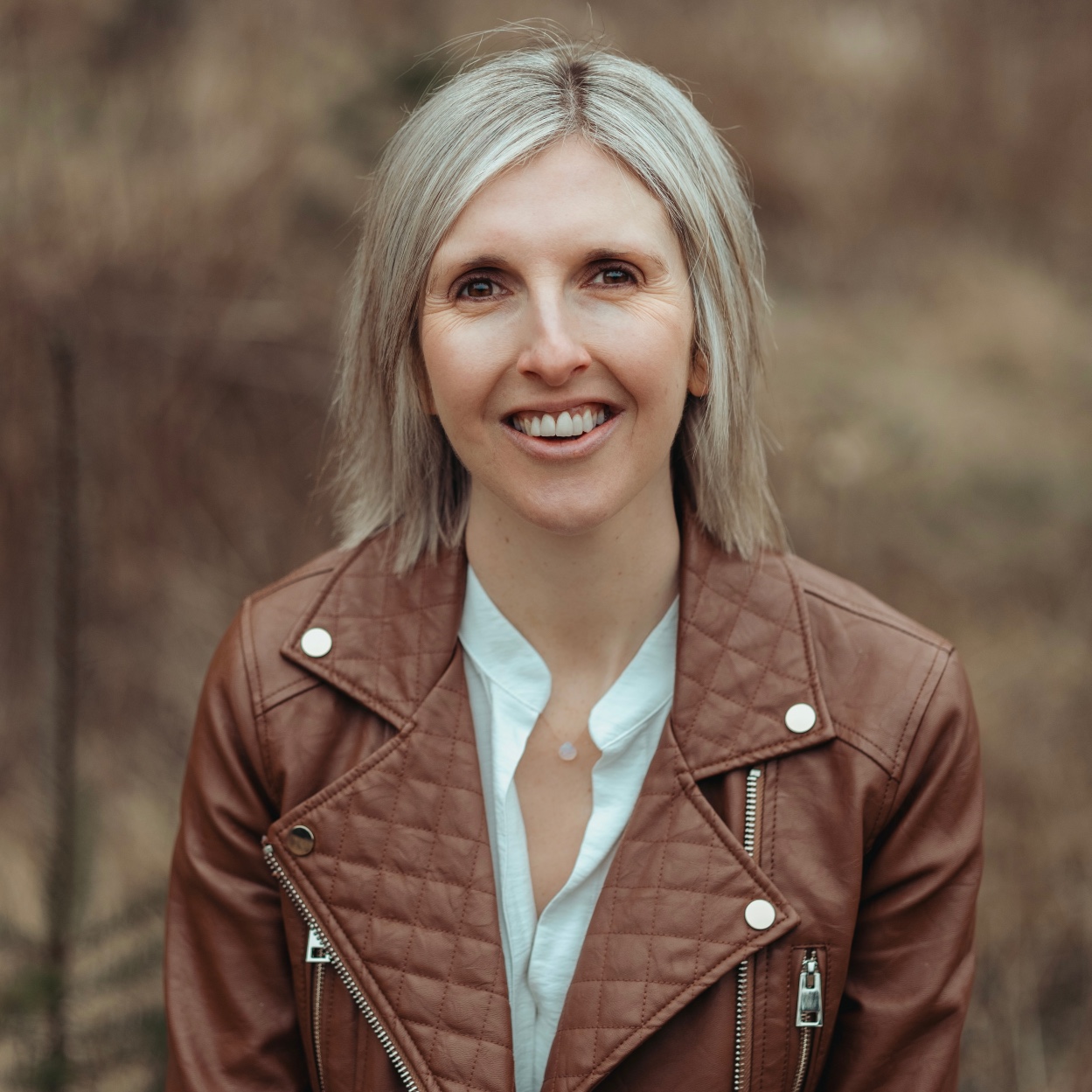 Kathryn is a freelance writer who has been a member of the PetsRadar family since it launched in 2020. Highly experienced in her field, she's driven by a desire to provide pet parents with accurate, timely, and informative content that enables them to provide their fur friends with everything they need to thrive. Kathryn works closely with vets and trainers to ensure all articles offer the most up-to-date information across a range of pet-related fields, from insights into health and behavior issues to tips on products and training. When she's not busy crafting the perfect sentence for her features, buying guides and news pieces, she can be found hanging out with her family (which includes one super sassy cat), drinking copious amounts of Jasmine tea and reading all the books.