Pet influencer Pot Roast the cat dies after being diagnosed with FIV
Beloved Internet star Pot Roast has died after being diagnosed with Feline immunodeficiency virus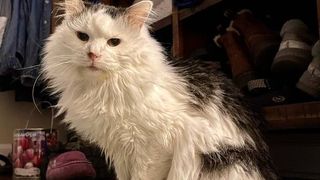 (Image credit: Instagram / @potroastsmom)
Cat lovers across the Internet are sharing their grief after it was revealed that popular pet influencer Pot Roast the cat has died after being diagnosed with FIV, also known as Feline immunodeficiency virus.
The news was shared by Pot Roast's mom, known to the Internet as PRO, over on her TikTok channel.
"My little bird flew away at 11.47am this morning," she wrote as a caption to the video. "When I saw Pot Roast this morning I could feel that she was done fighting and even though I wasn't done fighting for her I let her go. She went to sleep in my arms."
The clearly distraught PRO can be seen crying and cradling the blanket her beloved cat died in.
"In the end it was just her and me and I am grateful for every moment we had together."
The sad news followed a series of videos that provided health updates to her fans. In the most recent one, the social media star shared that Pot Roast had been taken to hospital to have her second blood transfusion and suffered a seizure from low blood sugar, with the possibility of having a third.
She wrote that she did not feel she had a lot of time left with Pot Roast and distanced herself from social media before sharing the devastating news to her fans, who were already deeply concerned about the feline star after it was revealed she had been diagnosed with FIV, on top of her other health concerns.
"So Pot Roast tested positive for FIV and this blindsided me," PRO said in a video posted on February 9 2022. "She tested negative as a kitten, as did all my other cats, as did every other cat we foster and I just never considered..."
Speculating on the ways Pot Roast may have received the virus, PRO suggested that her cat Carrot who frequently went outside may have been bitten by a cat with FIV and passed it Pot Roast.
While PRO indicates that many cats who have FIV go on to live long and happy lives, it's clear the popular pet influencer was concerned about her famous feline.
In an emotive video posted to TikTok before the diagnosis, Pot Roast's mom recorded herself openly weeping to the music "He is half my soul" with the caption: "Pot Roast is being kept at the emergency vet for testing and a blood transfusion... Don't panic! Everything will be ok!"
After visiting the vet twice in the week, PRO posted a video of her cat seemingly unperturbed by all the drama, including trending on Twitter, despite "almost dying".
However, PRO later said: "The FIV has progressed into her bone marrow, so her bone marrow is no longer making red or white blood cells. She had to have a blood transfusion."
In every pet owner's worse nightmare, PRO also felt she to ask the dreaded question of how long her beloved cat had left to live to which it was suggested the brave feline "was living on borrowed time."
The most jarring part of the situation for PRO, however, was the fact the vet happened to be "wearing a livestrong bracelet" leading to many of Pot Roast's fans suggesting someone should make one, with all proceeds going to support Pot Roast.
Reassuring her fans, PRO said "It's going to be ok. You and me, we'll get through this."
Many of her fans rallied around the star to show their support on the social media platform after hearing of Pot Roast's passing.
"Oh angel. My condolences. You were an amazing cat mother," wrote user @Help.
"Actually sobbing. I'm so sorry", commented @michaelbetznerphotograph.
Pot Roast was adopted by PRO during a college finals week in 2014 during an event on campus where you could pay to sit in a pen of kittens and the cat lover fell immediately in love with the unfortunate feline.
After having someone drive her to the animal shelter, PRO managed to adopt Pot Roast for $20 because of her many health problems including feline herpes and stomatitis.
Feline Immunodeficiency Virus (FIV) causes affected animals to have a weaker immune system in comparison to non-FIV positive cats.
Get the best advice, tips and top tech for your beloved Pets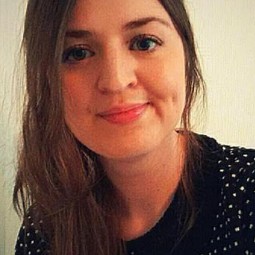 Ashleigh is Digital Editor on PetsRadar. With over 8 years of experience in print and digital media, she has acted as an editorial lead on a variety of projects, with animal themes a keen interest. As an avid animal lover, you can often find Ashleigh checking out the newest trends in animal care or looking at cute cat videos on TikTok.