Woman and dogs killed by lightning in Los Angeles County
Woman and dogs killed by lightning in California have been identified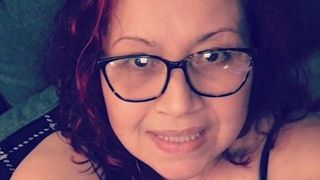 (Image credit: ABC7)
A woman, identified as 52-year-old Antonia Mendoza Chavez, and her two pet dogs, Chubby and Luna, have tragically died when they were struck by lightning on Wednesday morning.
Paramedics and police were called to a path by the San Gabriel Riverbed, in Los Angeles County's Pico Rivera at around 8:50am, where they discovered the deceased bodies of Chavez and her two pets following an intense thunderstorm that lit up the early morning sky.
Chavez's landlady, Gloria Colocho told ABC7 News that she desperately tried to get in touch with her tenant after hearing there had been a fatality, as Chavez walked the path with her pups every morning.
"I called her and I texted her and she didn't answer, and the message was not delivered to the cell phone," said Colocho. "It went straight to voicemail, and just, from there, I had this feeling that it was her. I checked my camera."
Colocho shared footage from her Nest camera, where Gloria can be seen leaving her house with her dogs at around 7:30am but failing to return.
LASD Detective Morgan Arteaga told ABC7, "We personally don't see these deaths resulting from lightning, it's very rare here in this area." They are the first victims of lightning strike in the county this year, with only nine lightning strike fatalities in the state since 2006.
The trail on which Chavez was found is besides trees and fencing which could have attracted the lightning strikes, which hit the asphalt strong enough to split it, and tragically take the life of the woman and her pets.
The Pico Rivera area was on high alert, cancelling many outdoor events, with Pico Rivera City Manager Steve Carmona warning residents to stay inside if possible: "We want everybody to be careful. There's a lot of instability in the air. Just be careful and do your best to stay indoors at this time."
But with lightning strikes proving so rare, it is understandable why Chavez still chose to take her two pups for a stroll. Her death has left the entire neighbourhood in shock.
"I'm scared," said Pico Rivera resident Mary Perez. "I told my granddaughter and her friend, she's not walking to school, I'm taking her. I think more about the lightning. Not that I never thought about it. I didn't think it could really do that. It's just awful."
Colocho will remember her tenant fondly, and while she's saddened by the tragedy, she believes Chavez is now in heaven. She told ABC7, "she was a very sweet lady, she was very responsible."
Get the best advice, tips and top tech for your beloved Pets