Woman gets given the wrong dog in doggy daycare mix-up
One mortified pet owner dropped her dog at daycare only to be given back a doppelgänger pooch on return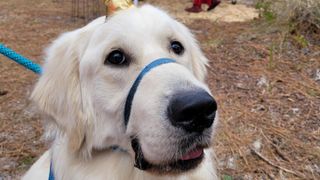 (Image credit: Jackers890 via Imgur)
One woman has taken to Reddit to express her anguish when she went to pick up her dog and was given the wrong one.
As user Jackers890 explained in a viral Reddit post: "I dropped off my dog this morning, and went to pick him up after work, and... he's not here. A VERY similar dog is, but he's not mine."
"I thought I was going crazy at first, but nope, he isn't mine. It's an older dog, needs his teeth brushed and nails trimmed (not to mention he has different colored nails, all black)."
At first, the owner found it funny that the doggy daycare had mixed up, and that her pup had a doppelgänger, but when the owners of the dog the daycare thought was hers didn't pick up their phone, her emotions very quickly turned to panic.
"Like I'm reasonable. Accidents happen. But where the hell is my dog?! I want my fur baby," she wrote.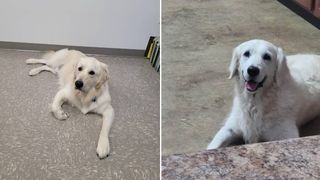 Jackers890 posted to Reddit while sat outside the facility in her car.
"I was hovering over the receptionist and I figured I wasn't helping matters. I'm trying hard to not freak out. But I've already cried, so that's a lost cause."
After her initial cry for help, the user calmed down and asked the community for emotional support, querying if she should be compensated for the mix-up and her emotional distress.
Fortunately, the scenario received a happy ending when the owner of the doggy daycare went to great lengths to personally drop the woman's dog off and offered free daycare sessions as compensation.
"They had to do a lot of sleuthing to figure out who the sitter (the owners were in EUROPE) was to get her to come back with our pup," the OP wrote.
"The sitter realized something was up when our pup wanted to play with her cats and kept pawing her for attention."
The owner added: "So I'm happy to have our pup back! He is happy to be back (or maybe not, he had kittens to play with at the other house!)"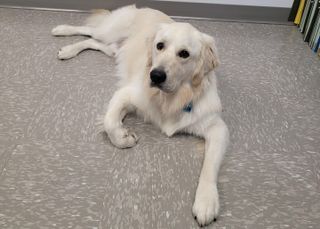 Many fellow dog-owning Redditors offered up their own thoughts and feelings on the situation, with MathyMama commenting: "Not going to lie, I could see my husband coming home with the wrong dog if it was similar."
User chaifrog1828 sent sympathy as a doggy daycare employee: "As someone who works at a doggy daycare I am SO sorry that happened. I assure you, it's a terrifying and awful of an experience for us, too."
"We're very careful about making sure we have different collar colors/patterns for similar looking dogs and writing identifying markers on our board for each and every dog."
Others recalled their tales of mistaken pet identity, with Short_Bobcat_4784 recalling a particularly baffling tale: "A similar thing happened to an old friend of mine. She came home and found her dog's daycare had left a different dog of the same breed in her house."
Get the best advice, tips and top tech for your beloved Pets