5 homemade kitten teething toys to soothe sore gums
These homemade kitten teething toys are fun, easy to make and will help bring relief to painful and inflamed gums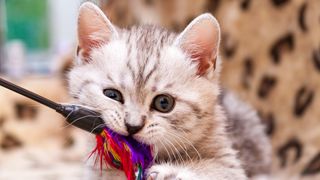 (Image credit: Getty Images)
These homemade kitten teething toys will be right up your street if you love nothing more than getting creative and spoiling your kitty with gifts from the heart. While there's nothing wrong with the best cat toys lining the shelves, nothing quite says 'I love you' like something you've poured your time and energy into.
The teething phase can be a painful time for your young fur friend as their 26 milk teeth fall out to make room for 30 adult chompers. It's normal for your kitten to want to seek relief from sore and inflamed gums through chewing and sucking, which is why providing them with plenty of toys is so important.
Because teething can last for several months, having a range of toys on offer will ensure your kitten is able to channel their need to chew towards a range of appropriate sources, instead of turning towards your clothing, shoes, furniture and other belongings that you likely don't want destroyed!
To help get you and your kitten through the teething period, we've shared some of our favorite DIY kitten teething toys that use many common items that you likely already have around your home. While some of these toys are intricate and will take a little bit more time, others can be made in under 10 minutes. From beginner to advanced, there's something to suit every creativity and skill level.
1. Pom pom balls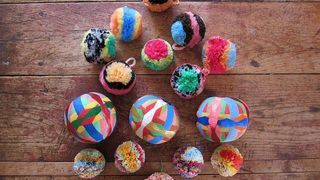 What you'll need:
Wool yarn
Scissors
Wooden stick (optional)
Instructions:
Using your thumb, hold one end of the wool yarn thread on the palm of your hand.
Wrap your four fingers with the thread about 50 times.
Use a separate thread to tie the wrapping yarn in the middle.
After tying the yarn thread tightly, remove it from your finger. The yarn should take the shape of butterfly wings.
To create a furry exterior like that of a pom pom ball, cut the thread that forms the wings using a pair of scissors.
Arrange the threads to make it form a pom pom ball.
Note: Use wool yarns of different colors to make the balls more visually exciting. You can attach the pom pom balls to a wooden stick if you'd like so that you can play with your kitten and have them chase the ball.
Instructions via miauland.com
2. Menswear mouse toy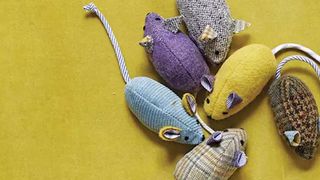 What you'll need:
Assorted menswear fabric (such as wool suiting, corduroy, and cotton shirting)
Iron
Fusible webbing
Sewing machine and sewing supplies
Loop turner
Fill
Embroidery floss
Embroidery needle
Mouse template
Instructions:
Print the pattern pieces, and cut out. Using the pattern as a guide, cut out 1 bottom piece and 1 side piece from the same or different fabric. Flip pattern, and cut out another side piece. For a tail, cut a 1-by-4-inch strip on the bias. For ears, adhere 2 different fabrics together using iron and fusible webbing, following manufacturer's instructions. Using pattern, cut out ears from fused fabric.
Fold tail in half lengthwise, right sides facing; stitch with a 1/4-inch seam allowance, leaving ends open. Turn tail right side out using loop turner. Pin body pieces together, right sides facing; stitch with a 1/4-inch seam allowance, leaving a 1-inch opening at the back.
Turn body right side out, and stuff with fill. Insert tail into opening; slip-stitch closed. Knot end of tail.
Fold ears in half, and attach to body with small hand stitches. Mark placement of eyes with pins, and then embroider eyes and nose using backstitches.
Instructions via marthastewart.com
3. Catnip pouch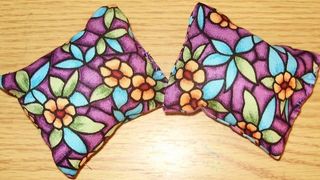 What you'll need:
Dry catnip
Clean socks
Polyester fiber (polyfill)
Instructions:
Apply a pinch of dried catnip on polyfill and distribute it throughout the soft fiber.
Insert the polyfill into the socks.
Tie the end of the socks tightly to make sure that the catnip won't come out and to securely confine the scent inside.
You can now let your pet enjoy this catnip pouch.
Note: These catnip pouches tend to get dirty quite quickly, so it's recommended that you wash them on a regular basis and refill the stuffing.
Instructions via miauland.com
4. T-shirt toys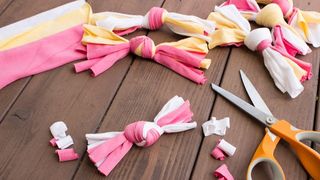 What you'll need:
2 or 3 t-shirts
Scissors
Ruler
Cutting mat and rotary cutter
Instructions:
Cut apart each shirt up each side and by its seams. Cut into 3" x 10" rectangles.
Make a pile of 6 strips.
Slightly stretch each strip so it rolls up onto itself.
Tie into a knot. Pull ends tightly.
Trim ends.
Instructions via muslinandmerlot.blogspot.com
5. Snake toy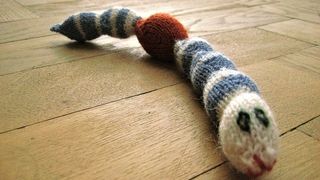 What you'll need:
Socks
Scissors
Paper or tissue debris
Catnip powder
Rubber bands
Small bells
Threads and needles
Instructions:
Cut the papers into strips or tear some tissue papers into shreds.
Fill the sock with any of your preferred stuffing in a moderate amount as to not make it too full.
Insert some catnip powder into the sock.
Add the small bell afterwards.
Tie the sock's opening with a rubber band, allotting some extra length for the tail.
Create the snake's head by tying another rubber band near the other end of the sock.
With the use of needles and threads, sew the eyes, nose, and mouth of the snake.
Instructions via miauland.com
Don't have the time to make your own toys? No worries! Check out our guide to the best kitten teething toys for a range of great options you can stick straight in your shopping cart.
Get the best advice, tips and top tech for your beloved Pets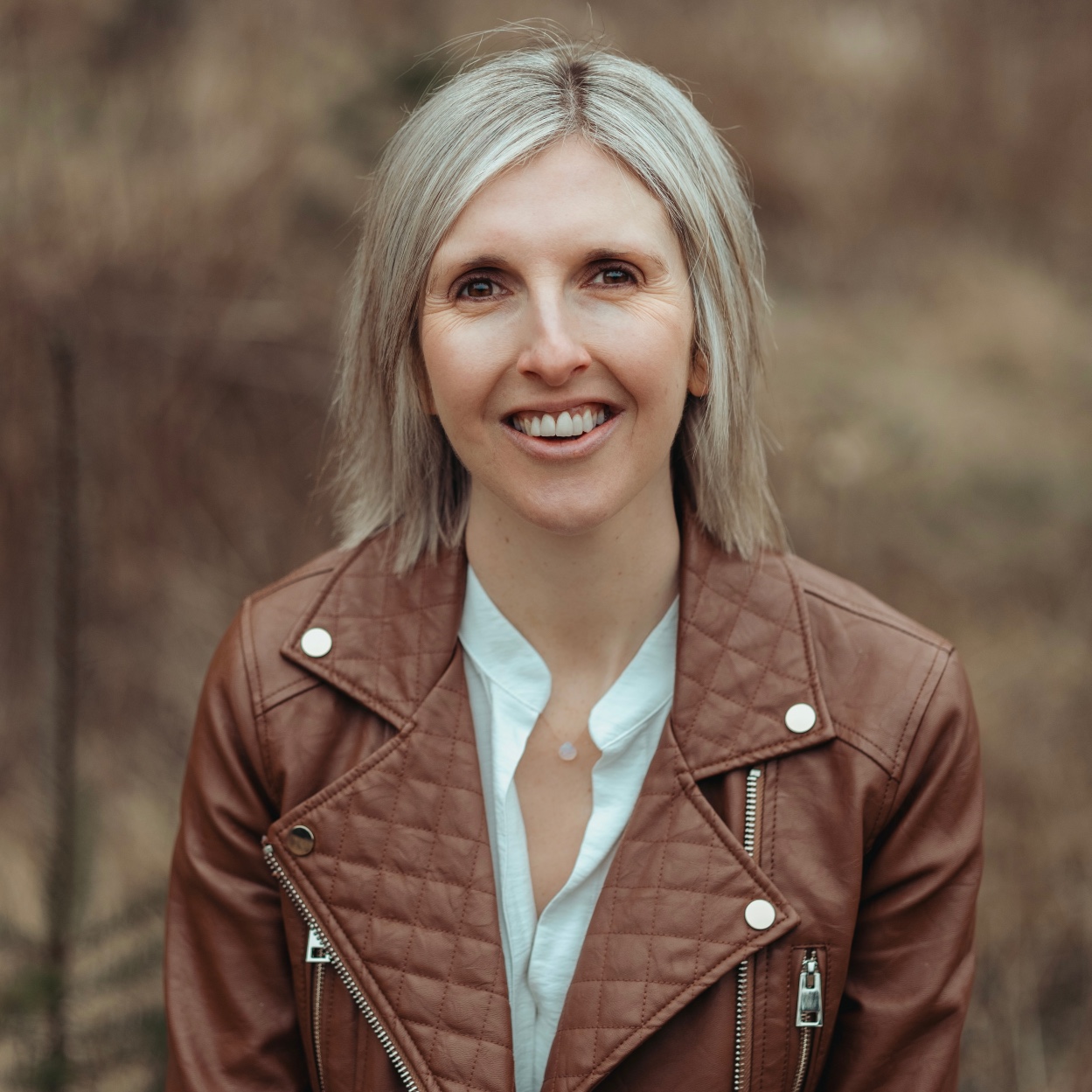 Kathryn is a freelance writer who has been a member of the PetsRadar family since it launched in 2020. Highly experienced in her field, she's driven by a desire to provide pet parents with accurate, timely, and informative content that enables them to provide their fur friends with everything they need to thrive. Kathryn works closely with vets and trainers to ensure all articles offer the most up-to-date information across a range of pet-related fields, from insights into health and behavior issues to tips on products and training. When she's not busy crafting the perfect sentence for her features, buying guides and news pieces, she can be found hanging out with her family (which includes one super sassy cat), drinking copious amounts of Jasmine tea and reading all the books.