How does pet insurance work?
Discover the different types of insurance policies on offer, how payments work and how you can make sure you get a great deal and save some money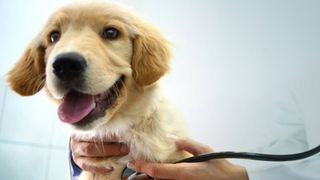 (Image credit: Getty Images)
How does pet insurance work and what does it cover? If you're not sure where to start when it comes to choosing insurance for your pet, you're not alone, help is at hand.
Nobody really wants to think about their pet falling ill but the harsh reality is that upsetting things do – and likely will – happen. What you don't want during those terrible times is the additional stress of worrying about how to pay for your furbaby's care.
With the best pet insurance, however, you'll at least be on a sound financial footing, enabling you to go ahead with urgent treatment without fear of being handed a huge veterinary bill at the end of it. After all, some conditions can cost thousands to treat!
What are the main benefits of pet insurance?
In general, if your pet becomes ill and starts to incur veterinary bills, an insurance company will step in and help cover the cost of treatment. We say "help" because there is usually an excess to pay – an amount of money that you will contribute towards any claim you make and the sum involved is set when you take out a policy, ensuring there will be no nasty surprises.
Pet insurance will also cover injuries incurred in an accident and this usually extends to necessary treatment for dental injuries. In a good number of cases, however, policies will also include dental illness and it's important to consider this. Teeth and gum problems such as periodontal disease and gingivitis can be expensive to treat. Dental issues can affect overall health and lead to other illnesses, too.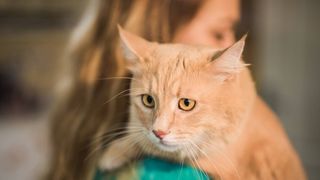 Will the whole veterinary bill be paid?
DO YOU NEED PET INSURANCE?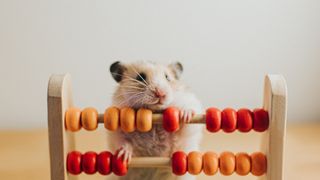 There's no NHS for pets. Veterinary care can be eye-wateringly expensive and most pets will need treatment for an illness or injury at some point in their life. It's difficult to think about your animals being hurt or unwell, but you need to ask yourself: what would you do if you were faced with a vet bill for hundreds or thousands of pounds?
As we've already mentioned, there will be an excess to pay unless you've secured a zero excess policy but those tend to be more expensive (and are very unlikely to be available for older pets). For example, you may have a policy for a six-year-old moggie with a £100 excess costing you £10 per month. Opt for a zero excess and you may find that increases to £15 per month.
Insurance companies may also offer something called "bill share". This is in addition to your excess and it allows you to reduce your premium (the amount you pay for the policy) by agreeing to share a percentage of the final bill, typically by up to 30 percent. It's a good idea when pets are at a stage in life where illness is less likely but bill sharing could prove expensive if your pet is prone to falling ill.
Finally, there will also be financial limits to the amount of cover an insurance company will give you. Dental illness, for example, could have a maximum cover of £5,000 while overall cover may be limited to, say, £15,000. Again, the greater the amount of cover you take, the more expensive your premium is going to be.
What else does pet insurance cover?
Pet insurance is not merely about providing a financial buffer to cover illness and injury. Policies will also come to your financial aid if your pet dies through accident and illness (that is, not through natural causes).
In such instances, you will receive the amount you paid for your pet up to a set amount depending on the policy you've taken out or, in some cases, the amount you would have received had you sold your pet.
This could be subject to the age of your pet, with some insurance companies having a limit – always check the details of a policy. You may also find your policy covers the cost of putting your pet to sleep as well the cost of cremation or burial.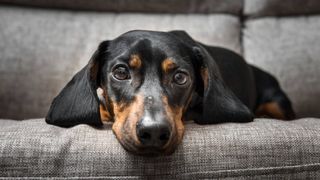 What if my pet goes missing?
Many pet insurance policies will also help with the cost of finding a missing pet. Tens of thousands of cats and dogs go missing each year, for example, and it's agonizing for owners.
You can assist in finding a lost furkid by getting your pet microchipped as soon as possible and insurance companies will take this into account when they are working out your premium. You may then find that the insurance company will help with the costs involved in finding a lost pet such as paying for posters or any reward.
What if I fall ill?
Pets aren't the only animals that need taking care off – humans fall ill and need treatment too! But what if you end up going into hospital for emergency treatment and you have no-one to call upon to help look after your pet?
Good pet insurance will pay kennel and cattery fees which is usually dependent on how long you ended up being in hospital for.
Am I covered for damage to people and property?
Third party liability is offered to dog owners and it will provide cover if your pet ends up damaging someone's property or causes someone an injury. It will extend to a dog hurting another pet and it will pay legal fees, damage costs and vet bills.
Even if you believe your pet to be good natured, accidents and incidents can happen. A dog may end up running into the road, causing a car to swerve, for example, and you may be held liable for the damages. Having third party liability gives great peace of mind.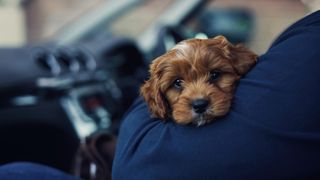 Does pet insurance cover travel?
If you think you'll be taking a pet abroad then you'll want to make sure you are covered for overseas travel. Doing so means you won't be out of pocket if your pet becomes ill, needs treatment or is injured in an accident – but dog owners will need to check they still have third party liability cover overseas.
This aspect of insurance would cover the loss of pet travel documents, any quarantine costs that may be incurred if there are any problems, and even cover for accommodation and travel if you end up being stuck abroad because of your pet's illness or injury. Often this sort of cover can be added prior to you going away so it's not necessarily something you need to think about immediately.
So how can I find a good policy?
The easiest way to ensure you are getting a good deal is to go through a financial services comparison website such as GoCompare. By inputting the level of cover you are after, you will be able to get quotes in a matter of minutes, with GoCompare including more than 20 brands, among them Esure and M&S.
GoCompare offers the chance of making great savings and you can even slash the cost further with multi-pet insurance – this lets you insure up to six pets at once. And you're not limited to insurance cats and dogs either. Pet insurance extends to rabbits, horses and exotic animals too.
Are there different types of pet insurance?
There are four main types of pet insurance, offering different cover and costing increasing amounts. At the lowest end of the scale are accident-only policies that will only cover injuries for a set period of time and offer a fixed sum for each one.
The next level up are non-lifetime, maximum benefit policies which will cover you for each illness or injury up to a set amount of money. Once that amount has been exceeded, the insurance company will no longer pay for that specific condition. You'll then have to fund ongoing treatment yourself.
On a par with this cover is a non-lifetime, time-limited policy. It throws in a time-limit per condition that's usually 12 months on top of a fixed amount of money. It means, for example, that if your dog develops a heart problem, the insurance company will only cover treatment costs for that condition for a maximum of 12 months.
If all of that sounds too restrictive you can simply go for a top-tier lifetime policy. There are no time limits and you can rest assured that you pet will continue to get treatment for a conditions each time you renew. Just check to see if there is a limit on the amount you can claim in a year for each condition.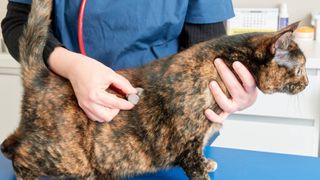 What does pet insurance exclude?
An insurance company is not going to cover your pet for pre-existing conditions. This relates to illness or injury that still requires ongoing treatment and historic conditions unless – with some policies – the issue hasn't been a problem for a lengthy period of time.
You will certainly need to declare a pre-existing condition when you are seeking cover. It's also better to stick with the same insurance company once illness or injury develops. Other exclusions include expenses related to pregnancy and birth. You won't be able to claim for any routine treatments such as vaccinations and grooming either.
Can I make a claim straight away?
The majority of pet insurance providers will not allow new customers to make a claim as soon as a policy has been taken out. They will often have a 14-day exclusion period to protect against fraud because this helps ensure they are only covering unexpected accidents and illnesses.
Some insurance companies will waive or reduce this period if you switch to them from a policy held elsewhere but such firms are actually few and far between. In most cases, however, this won't be an issue and if you take out a policy as soon as you bring your pet home, you'll soon find this isn't much of an issue.
Get the best advice, tips and top tech for your beloved Pets
David Crookes has been a journalist for more than 20 years and he has written for a host of magazines, newspapers, websites and books including World of Animals, BBC Earth, Dogs and Canines, Gadget and The Independent. Born in England, he lives in a household with two cats but he's also keenly interested in the differences between the huge number of dog breeds — in fact, you can read many of his breed guides here on PetsRadar. With a lifelong passion for technology, too, he's always on the lookout for useful devices that will allow people to spend more time with their pets.