Best puppy sleep aids: Help your pup sleep through the night
Give your puppy and yourself the gift of a good night's sleep with six of the best puppy sleep aids around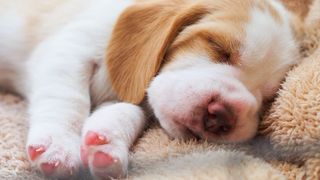 (Image credit: Getty)
If you're struggling to settle your new pup at night, meet your new best friend: the puppy sleep aid. This handy helper for pet parents can take various forms including snuggly toys and dog crate accessories and can help with a whole host of puppy problems, including soothing separation anxiety.
You might not know about this best-kept secret yet, but once you've found the best puppy sleep aid for your canine you're sure to know about it.
Parents of young children know that sleepless nights come with the territory but it can be just as much of an issue when you're the parent of a new pup. Even when the transition from their mother's side to your home goes smoothly, puppies can still find it challenging to settle into a new environment and it's often their sleep that suffers the most.
Sleep is vital in helping your puppy grow and develop. At this young age, every part of your puppy, from their nervous system and immune system to their muscles and brain requires rest so that their body's energy can focus on building a healthy system that will allow them to thrive. With your pup needing 18-20 hours of shut-eye a day to do this, sleep training is imperative.
Thankfully, you don't have to struggle through this alone. The best puppy sleep aids are great weapons to have in your arsenal that will help make sending your puppy off to the land of nod that much easier. From our favorite crates and kennels to dog toys and treats, that precious puppy sleep is all but guaranteed.
PetsRadar's pick of the best puppy sleep aids
Why you can trust PetsRadar Our expert reviewers spend hours testing and comparing products and services so you can choose the best for you. Find out more about how we test.
Best overall puppy sleep aid: Frisco Fold & Carry Single Door Collapsible Wire Dog Crate
Best budget puppy sleep aid: Frisco Mocha Swirl Dog Crate Mat
Best puppy sleep aid for reducing anxiety: Smart Pet Love Snuggle Puppy Behavioural Aid Dog Toy
Best puppy sleep aid box: Goody Box Puppy Toys, Treats and Accessories
Best puppy sleep aid for teething pups: KONG Puppy Dog Toy
Best portable puppy sleep aid: Frisco Two Door Top Load Plastic Dog Kennel
Frisco Fold & Carry Single Door Collapsible Wire Dog Crate
Best overall puppy sleep aid
Reasons to buy
+
Great value
+
Lightweight and easy to transport
+
Available in a variety of sizes
Reasons to avoid
-
Not great for heavy-duty chewers and escape artists
If you've recently welcomed a new pup into your home and you're struggling to get them into dreamland, this single door fold and carry crate will provide your fur baby with all the safety and security they need to sleep comfortably through the night.
Available in a variety of sizes, the large door is a breeze to open, close, and lock and the electro-coated steel makes this crate rust-resistant, perfect if you're wanting to be able to use it both indoors and out. It also provides a degree of durability that other materials don't, ensuring that the crate can withstand a fair amount of wear and tear.
We love how affordable this crate is and the inclusion of a divider panel is genius, as it allows your crate to grow with your pup, making this a product you'll get a lot of years out of without having to part with many cents.
A plastic base pan that sits at the bottom of the crate provides comfort for your canine and makes any messes easy to clean up and if you and your dog enjoy taking epic adventures together then you're going to love how easily portable this crate is. Collapsible and foldable with adjustable handles, hitting the open road with your best fur baby friend has never been easier.
As with any product, this one comes with a pitfall. If you have the master of all escape artists on your hands then you may find they can chew their way to freedom by attacking the latches. Reviewers have found this most common with stronger, large breed dogs, so if you have a Husky on your hands you may want to invest in something more durable as they get older.
Longevity aside, this is the perfect puppy sleep training product for those first few months after they've left their mother's side, and depending on the breed, this crate could well last a lifetime. We reckon that's pretty impressive for a product in this price range.
Frisco Mocha Swirl Dog Crate Mat
Best budget puppy sleep aid
Specifications
Core Material:
Poly-Fiber Cushion
Reasons to buy
+
Use in a crate as a standalone bed
+
Machine washable
+
Comes in a variety of sizes
Reasons to avoid
-
May flatten quickly with bigger dogs
You can't have a crate without a super comfy mat to put in it and, if you're going with Frisco for the former, then why not make it a match made in heaven and deck it out with one of their soft and cozy mats.
This ultra-plush mocha swirl mat will have your puppy in the land of nod before you know it and the non-skid bottom will keep them secure. The poly-fiber cushion offers the ultimate in comfort and the polyester material makes this a great choice all year round, keeping your dog cool in the summer and warm in the winter.
You'll love that this mat comes in a variety of sizes, so it's suitable for small or large pups and adult dogs, plus it's durable enough to be machine-washed which makes keeping it smelling fresh easy. It can also double-up as a standalone bed and easily fits in the car, offering your pup the best that luxury travel has to offer.
The one drawback to this bed is longevity for heavier dogs. While the mat offers great durability for lighter breeds, those who come with a little more of them to love may find it flattens quickly. Definitely worth keeping in mind if you're looking for something that will go the distance but it's a small issue for a mat in the budget price range.
With over 1,000 5-star reviews on Chewy, this warm and snuggly mat will make your little fur baby feel like they're curled up next to their mum, helping both them and you to sleep through the night.
Smart Pet Love Snuggle Puppy Behavioural Aid Dog Toy
Best puppy sleep aid for reducing anxiety
Reasons to buy
+
Eases crying and loneliness
+
Real-feel pulsing heartbeat
+
Disposable heat pack for extra comfort
Reasons to avoid
-
Batteries need changing frequently
If your puppy is showing some of the classic signs of separation anxiety, such as crying or barking, then this toy will offer some much-needed comfort. Recreating the physical warmth and intimacy they would have with their mother, the Snuggle Puppy works to reduce the feelings of stress and loneliness that often occur during those first few months of being in a new environment.
Your fur baby will love the pulsing heartbeat, which helps calm nerves and provides those feelings of safety and security so they can get the shut-eye they need. A single 24-hour disposable heat pack provides an extra source of comfort and once used, you can replace it with any other store-bought version. Batteries are also included and last up to two weeks with 24/7 use.
To activate the heartbeat when putting your puppy to sleep, simply press the power button and it will stay on for a full eight hours. For 24-hour continuous use, hold the button for five seconds. This is also a great toy to use during fireworks or thunderstorms, when dogs can often become frightened or unsettled. While aimed at puppies, it's a favorite among Chewy reviewers for older dogs too, making this the perfect any-age-any-stage toy.
The only downside to this adorable sleep aid is the short battery life. If you're using it frequently then you'll need to change the batteries every two to four weeks. That one drawback aside though and you've got your puppy the cutest of night-time companions that will have them drifting off into dreamland before you know it.
Goody Box Puppy Toys, Treats and Accessories
Best puppy sleep aid gift box
Specifications
Subscription Available:
No
Reasons to buy
+
Six hand-picked products
+
Crafted just for puppies
+
No subscription needed
Reasons to avoid
-
The toy may not not last long with heavy chewing
Sleep training can be pretty ruff on your pup, so offering a little incentive or two along the way can help train your young one to settle for the night. This goody box from Chewy has been getting rave reviews among pet parents and it's easy to see why. Packed with love, it offers great value for money when compared to the individual retail price of each of the products.
The box comes full of goodies, including a leash, poop bag dispenser, hypoallergenic shampoo, two toys and a tasty bag of treats, so not only is it good for sleep training but also toilet training and practising outdoor walking on a lead. The latex and cuddly toys are perfect for popping in your puppy's crate when it's bedtime to offer company and comfort, and the treats are a great way of rewarding your pup for settling quickly.
All of the products come from top-rated brands and takes the guesswork out of shopping for you and provides you with peace of mind that everything that's in the box has met the highest quality and safety standards. The best part is that unlike lots of other goody boxes, Chewy doesn't require you to have a subscription, meaning you can pick one or multiple different goody boxes as and when you need them.
If you have a ferocious chewer on your hands then we can't guarantee the toys will last long as some pet parents have found durability to be an issue but given the excellent value for money this is a great little box of tricks to help train your puppy to sleep through the night.
Best puppy sleep aid for teething pups
Specifications
Veterinarian Recommended:
Yes
Reasons to buy
+
Can be stuffed with food
+
Designed to soothe teeth and gums
+
Unpredictable bounce makes it a fun fetch toy
Reasons to avoid
-
Can be difficult to clean
If your puppy's inability to settle at night is due to the misery of teething, then this toy from Kong could be the perfect remedy. Made from an all-natural rubber formula and available in three sizes and two colours, this chew toy works to soothe pain, clean teeth and teach proper chewing behaviour. It's also great for helping ease separation anxiety and boredom, which can result in that late night whining and crying that keeps the whole house awake.
We love that while it's customized for your puppy's baby teeth and gums, its uses go far beyond teething. The unique design makes this toy a great vessel for stuffing with peanut butter, puppy kibble or dog food paste, which provides your pup with plenty of mental and physical stimulation. It also offers some seriously unpredictable bounce when thrown, making for a super fun game of fetch.
You'll be pleased to know that the Kong for puppies doesn't just get our tick of approval but also comes with the thumbs up from veterinarians and trainers. Offering longevity, robustness and fun, this toy has everything you need to keep your puppy engaged during the day and to help them settle at night. Plus, it comes at a bargain price which makes it pretty close to perfect in our book.
Some pet parents do point out that depending on what you stuff the toy with, it can stain easily and be difficult to clean. We also wouldn't recommend you use it as a food vessel every day as that could lead to you being the owner of one very portly puppy. Those things aside though and this is a fun and functional toy with a host of benefits.
Frisco Two Door Top Load Plastic Dog Kennel
Best portable puppy sleep aid
Specifications
Material:
95% Recycled Plastic
Reasons to buy
+
Made from environmentally friendly materials
+
Multiple ventilation holes enable fresh air to circulate
+
Comfortable, functional, durable design
Reasons to avoid
-
Only suitable for small breeds
This top load kennel from Frisco is a winner if you're planning on taking your precious pup on lots of adventures and want them to feel safe and secure while sleeping on the go.
If the thought of assembling things has you breaking out in a sweat then you'll be relieved to know that this kennel is a breeze to put together. Taking just minutes to assemble, the two halves lock together and are held securely in place with wing nuts and bolts along the rim. When not in use, simply take apart and the two halves fit neatly inside one another for easy storage.
Made from 95% recycled plastic, this is a great environmentally friendly choice and the hard shell makes it extremely durable. There's plenty of ventilation thanks to the dual wire-mesh doors and multiple ventilation holes along the sides and the interior moat means any accidents won't end up all over the carpets or upholstery in your car.
This kennel offers both comfort and security and if you want to make it a bit more luxurious, simply pop in your fur baby's favourite bed or blanket and you've got yourself the ultimate home on the go for your precious pup.
Before purchasing this kennel, think about your puppy's breed and how big they're likely to grow. If you're wanting something that will see your Bichon Frise through to adulthood then this is a great choice but if you're the pet parent of a baby Boxer then you'll want to invest your money elsewhere if longevity is an issue.
How to choose the best puppy sleep aid
One of the things that helps a puppy sleep in their first few weeks of life is the warmth and intimacy that their mother provides so recreating that as best you can is key. A crate and crate mat or blanket to pop inside will help your puppy to feel cozy, safe, and secure. If you choose to tuck your puppy into a crate each evening, be consistent. Place it in the same location and ensure that you use it every night so that they have a clear sleep routine.
Another way you can help your puppy to feel safe enough to go to sleep is through the use of dog toys, which help ease separation anxiety and make your puppy feel less alone. Choose toys that are cuddly and soft as your pup will be able to snuggle up against these during the night. Some come with battery operated heartbeats and warming pads that mimic that feeling of being curled up next to their mother.
While rubber toys don't provide the same level of comfort as soft toys, they can be a great place to store food and help entertain your puppy until they fall asleep. Look for toys that have openings your puppy's paw can fit through and lots of grooves where you can smear dog pastes and treats.
Speaking of dog treats, these can be a useful tool when it comes to sleep training as there's nothing your pup will love more than being rewarded for good behavior. Look for treats that are small but tasty and use them as an incentive when training your pup to sleep in a crate or other location of your choosing. If you're feeling really keen, you can even make your own homemade dog treats!
Get the best advice, tips and top tech for your beloved Pets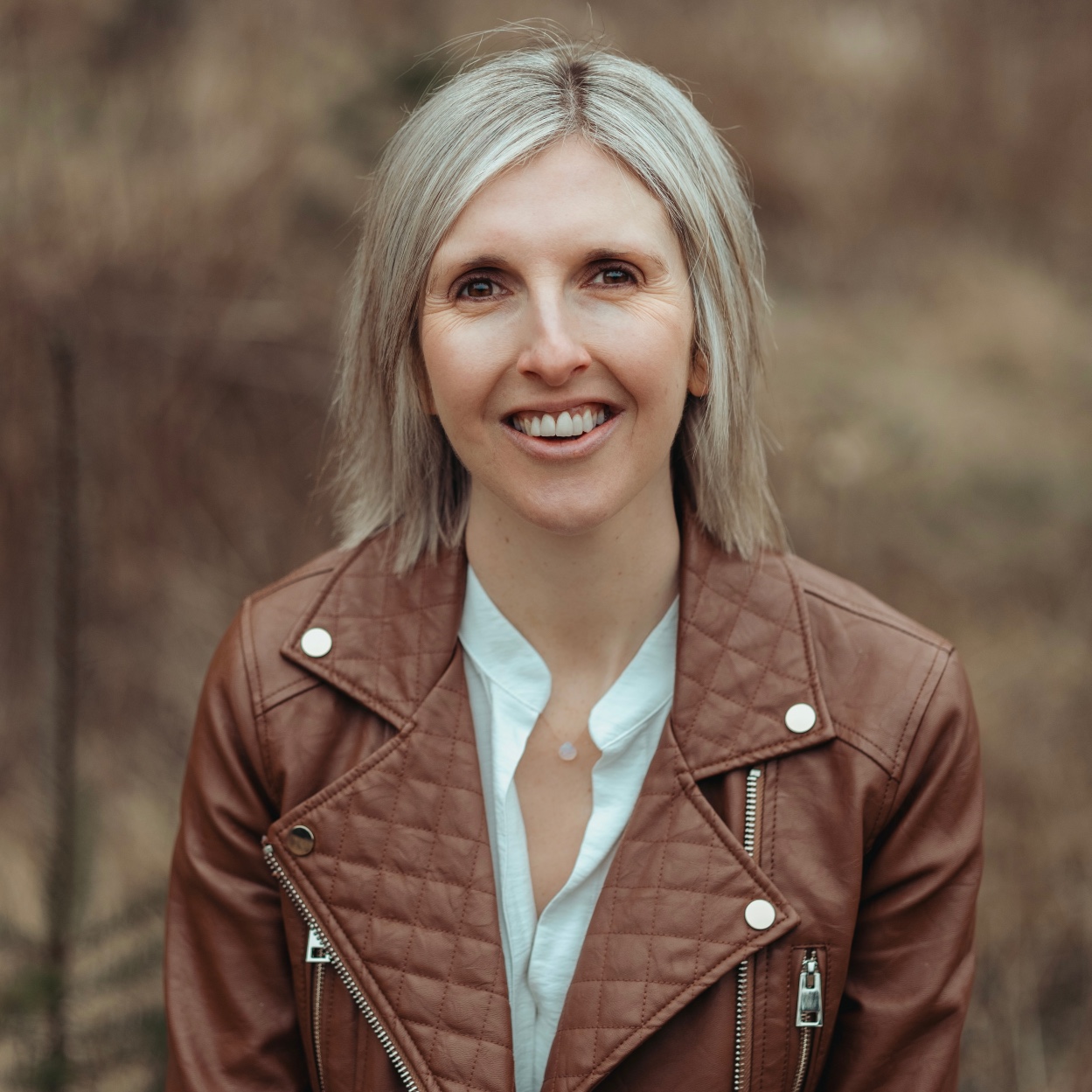 Kathryn is a freelance writer who has spent the past three years dividing her writing time between her two great loves - pets and health and wellness. When she's not busy crafting the perfect sentence for her features, buying guides and news pieces, she can be found hanging out with a very mischievous Cocker Spaniel and a super sassy cat, drinking copious amounts of Jasmine tea and reading all the books.