Authorities seek information on two men after dogs viciously attack Buddy the cat in Philadelphia
'Buddy' the cat savagely mauled on front porch by dogs while owners cheer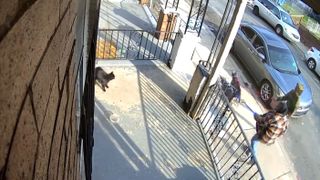 (Image credit: Pennsylvania SPCA/Twitter)
The authorities in Philadelphia have appealed for information on two men who blatantly encouraged their two dogs to brutally attack a neighborhood cat known as Buddy.
In a video (WARNING: Disturbing content) posted on Pennsylvania SPCA's twitter account 'Buddy' the cat can be seen happily sitting on a porch enjoying the sun when two men approach with their dogs. As they spot Buddy, they stop and let the dogs off their leashes. What follows is a brutal and sickening attack on the defenceless cat. But what makes it worse is one of the dog owners is heard actively encouraging the dogs with shouts of 'Good Boy' as the attack continues.
The savage attack is cut short when an occupant of the house opens the door and attempts to separate the animals. Exactly what happened next is not known but Buddy was rushed to the local animal hospital where vets immediately got to work on treating his life-threatening injuries.
After surgery a happier but still sobering update from the PSPCA revealed that Buddy had made it through the night. Though still in an extremely critical condition they were '(very) cautiously optimistic' that he was on the long road to recovery and would live another day.
If you want to aid in Buddy's recovery you can donate towards his medical care via https://pspca.org or venmo.com @pspca.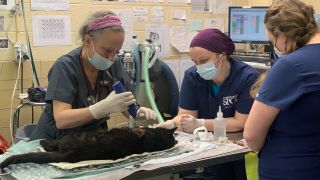 The cruel and senseless attack has sparked outrage amongst the animal loving community and beyond. Responding to the PSPCA tweet, twitter user @doll578 said, 'They need to at least pay some consequences. This was so cruel and evil'. In a report from nbcphiladelphia.com Gillian Kocher of the Pennyslvania SPCA called it 'particularly heinous'. But she said they weren't focusing on the why, but what they could do for Buddy going forwards.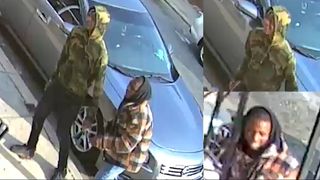 The two men are still to be found and the PSPCA and local officials are looking for any help animal lovers can offer in catching these two barbaric criminals. If you have any information you can contact the organization's cruelty hotline on 866-601-7722 or email them at cruelty@pspca.org.

If found the dog owners could face felony charges of animal fighting and animal cruelty that could result in up to seven years behind bars, the SPCA said.
Get the best advice, tips and top tech for your beloved Pets
Steve Jenkins is a freelance content creator and long-time journalist with more than 20 years in the industry. He has written for numerous titles covering tech to pets, with his latest faithful hound always by his side. When not walking his dog, or discussing who's best - cats or dogs? Loud guitars, AFC Bournemouth, Photoshop, and trying to save the world take up the rest of this time.