Bulldogs, Retrievers and Dalmatians: Is it cruel to breed these dogs?
Health problems in certain breeds violate Norway's animal welfare laws, a court has ruled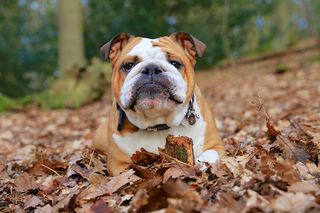 (Image credit: Getty Images)
A court in Norway is banning the breeding of two types of popular dogs, having heard that the breeds have been suffering from man-made health problems for decades.
Oslo District Court ruled that breeding of Cavalier King Charles Spaniels and British Bulldogs were in violation of the Norwegian Animal Welfare Act section 25. It came after Animal Protection Norway raised concerns late last year and said the breeds needed to be protected from cruelty.
According to Ashild Roaldset, CEO of Animal Protection Norway, "the man-made health problems of the bulldog have been known since the early 20th century." He said the verdict was years overdue and that sick dogs have been bred in violation of Norwegian law.
Even so, the ruling still allows cross-breeding of both breeds in the country, something Roaldset welcomes. "In Norway, we have both the infrastructure and technology to achieve good, scientifically based breeding work," he said.
"Our dogs deserve to benefit from this development, and the way we breed dogs must be adjusted according to the best available knowledge."
But is it cruel to breed these dogs? According to the American Kennel Club, some concerns may be valid. It says owners need to be wary of the breed becoming overheated while the Royal Veterinary College at the University of London says the breed is prone to ear infections and skin infections as well as obesity.
In 2016, the University of California, Davis, even said British Bulldogs had been bred into a corner and were lacking genetic diversity. Researchers warned against rapidly introducing new, rare coat colors; making the body smaller and more compact; or adding further wrinkles in the coat.
"We definitely would question whether further attempts to physically diversify the English bulldog are going to improve the already tenuous genetic diversity of the breed," said lead author and distinguished professor Niels Pedersen of the UC Davis School of Veterinary Medicine's Center for Companion Animal Health.
Cavalier King Charles Spaniels can also suffer from health issues, with heart disease, cataracts and the neurological condition syringomyelia all common. But these two breeds are not the only ones of concern. Experts suggest it may also be cruel to breed retrievers and Dalmatians as well.
The People's Dispensary for Sick Animals (PDSA) says there are breed-related health problems common in Golden Retrievers such as eye problems, elbow and hip dysplasia and a skin disease called Ichthyosis. They are also prone to cancer.
Dalmatians, meanwhile, can suffer deafness and kidney stones, with the American Kennel Club saying dogs who cannot hear in both eyes will require "special considerations."
For now, however, the ban is restricted to two dogs. But Animal Protection Norway is also calling for a database detailing a breed's temperament, traits and health information to make it easier to supervise dog breeding in the future.
Get the best advice, tips and top tech for your beloved Pets
David Crookes has been a journalist for more than 20 years and he has written for a host of magazines, newspapers, websites and books including World of Animals, BBC Earth, Dogs and Canines, Gadget and The Independent. Born in England, he lives in a household with two cats but he's also keenly interested in the differences between the huge number of dog breeds — in fact, you can read many of his breed guides here on PetsRadar. With a lifelong passion for technology, too, he's always on the lookout for useful devices that will allow people to spend more time with their pets.