Classic FM Pet Sounds is here to keep your dog calm this Guy Fawkes Night
Classic FM Pet Sounds with Bill Turnbull returns for a third year with soothing classical music for dogs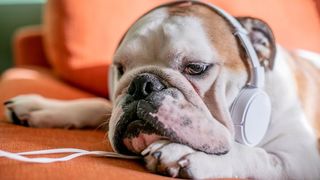 (Image credit: Getty)
Classic FM Pet Sounds is back to make things a little easier for your cat or dog this Bonfire Night. While a fun time for us humans, Guy Fawkes Night is one that many cats and dogs dread thanks to the assorted loud noises from fireworks keeping them on edge. Hosted by Classic FM favourite Bill Turnbull, Pet Sounds plays a variety of classical music aimed at keeping pets calm and relaxed during this stressful time. Owing to the lack of organized displays this year, the RSPCA fears that this could be one of the worst few days for animals in years, with many opting to set off fireworks at home instead.
Pet Sounds – sponsored this year by PetDrugsOnline – will air over two nights, firstly on Guy Fawkes Night itself on Thursday 5th November from 7pm to 10pm, and then again on Saturday 7th November at 7pm to 9pm.
Throughout the shows' duration, Bill will play a personally curated selection of classical music best suited for soothing pets' nerves, with many of his choices having a rather apt animal theme. Among this year's selection are Pavane by French composer Gabriel Fauré (nicknamed 'The Cat' by his friends), Carnival of the Animals by Camille Saint-Saens, and Sheep May Safely Graze by Johann Sebastian Bach.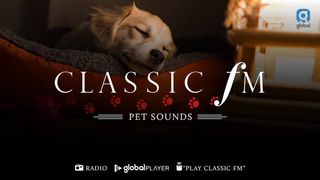 Throughout the two shows, listeners will be able to send in messages to be read out by Bill, and engage with the show via Twitter @ClassicFM to send in photos and videos of their pets looking suitably soothed. Moreover, Pet Sounds will also feature dedications to listeners' pets, as well as practical advice from the RSPCA during this often difficult time for pet owners.
Pet Sounds' Bill Turnbull said of the show, "While fireworks season will be very different this year without the major events, many pets will still be scared by the smaller fireworks displays in gardens. I'm thrilled to host Classic FM's Pet Sounds again. Since the programme launched in 2018, we have had the most incredible response, with hundreds of messages from listeners who have found Classic FM to be the perfect sanctuary during this stressful time. I can't wait to welcome back our furry fans and hopefully comfort some new ones, as we play the best soothing and calming music. It's one of my favourite evenings of the year."
Over the past four years, the RSPCA has received over 1,500 phone calls relating to fireworks and the impact they have on both domestic and wild animals. With Science Direct finding in a study that classical music has a relaxing effect on animals, many pet shelters will be listening to Pet Sounds. Judging by the reception it has received, they won't be alone. Last year alone, #PetSounds trended on Twitter on both evenings, and digital listening hours on the day increased by 94% compared to the rest of the month.
RSPCA welfare expert Dr Mark Kennedy said, "We know that a lot of animals find fireworks distressing and that classical music can help some pets relax and mask the sounds of loud fireworks, so we hope that Classic FM's Pet Sounds will help animals and their owners. If your pet finds fireworks distressing, then we'd encourage you to seek advice from your vet or a clinical animal behaviorist."
Read our interview with Bill Turnbull
Pet Sounds will air on Classic FM on Thursday 5th November from 7pm to 10pm, and on Saturday 7th November from 7pm to 9pm.
Get the best advice, tips and top tech for your beloved Pets
Steve writes and proofreads buying guides, news stories and advice for Pets Radar, drawing on his lifelong experience as a pet owner. Currently sharing his house with two cats and a dog, he draws on the many highs and occasional lows of pet ownership he has borne witness to in his writing. He has worked in publishing for 15 years as an editor, sub editor and writer on a range of titles, such as SciFiNow, How It Works, All About History, Real Crime and Horrorville. You can follow him on Twitter @stevewright22