World's first dog DNA database to tackle rise in dog thefts
A world-first dog DNA database records a pooch's DNA profile, helping officers to crack the case quicker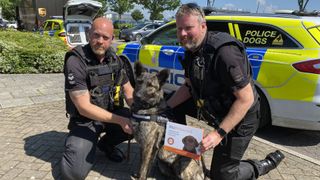 (Image credit: Gloucestershire Police)
It's believed that a UK police force has created the world's first dog DNA database, which will work to help solve dog thefts much quicker than ever before.
Throughout the pandemic, Gloucestershire Police worked closely with Cellmark – a human DNA profiling company – to build the new canine database, called DNA Protected.
The scheme will see a pooches' DNA profile stored on a database. A DNA profile can be acquired with the use of a specific DNA home testing kit that will involve pet owners swabbing their dog's mouth.
The force's decision and determination to succeed in producing this unique software was driven by the staggering rise in dogs being stolen throughout the pandemic, as the demand for a lockdown pup significantly pushed up the prices.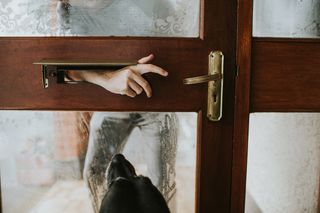 Once the database is in full operation, police will have the ability to differentiate between puppies and identify specific individuals within a litter. For the database to work however, owners must have registered their beloved four-legged friend on it as a precaution, should the unthinkable ever happen.
Temporary Chief Inspector Emma MacDonald explained how pet thieves will commonly register the dogs and puppies that they have just stolen to themselves or to a phone number that doesn't exist. This makes it almost impossible to reunite the animals with their owners once the police have tracked them down.
"A microchip can be changed or removed from a dog but the DNA cannot be changed or altered, it is unique to that pet", Ms Macdonald said.
Get the best advice, tips and top tech for your beloved Pets
Chloe is a freelance writer, editor, and proofreader, who has more than ten years' experience in creating animal-focussed content. From National Geographic to Animal Planet, Chloe's passion for creating fact-filled features all about wildlife and the environment is evident. But it's not just wild animals that Chloe's fascinated by. Having written more than 75 articles for PetsRadar - and having her very own four-legged friend by her side - it's no wonder that her love of dogs (and, of course, cats) has grown exponentially.
Her website, www.chloemaywrites.com, and social media pages - @ChloeMayWrites on Instagram, Facebook, and Twitter - showcase her knowledge through daily facts and trivia tidbits. For example, did you know that snails have teeth?!