Adorable viral video of dogs returning home from vacation will melt your heart
This sweet footage of two dogs returning home from vacation reminds us that home really is where the heart is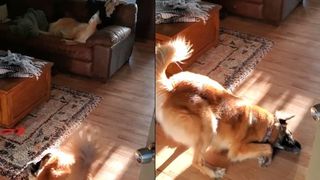 (Image credit: Reddit / @sedentarybird)
For most of us, coming back from an exotic destination after a hard-earned break is enough to make us book the next flight back out, but, as these adorable dogs returning home from vacation prove, sometimes home really is where the heart is.
In a sweet viral video posted to Reddit by user @sedentarybird, two energetic hounds just can't disguise their sheer delight at returning home. As soon as their owner puts their keys into the lock, one of the dogs can be seen looking at the front door in anticipation of entering inside, before bursting through into the room, joined by his buddy.
While the first dog heads straight to the rug and almost worships the floor by eagerly twisting his body, the other pushes straight past him to embrace the comfort of the sofa, performing a similar movement and kicking his paws up enthusiastically.
dogs_returning_home_from_vacation from r/aww
Since being posted to the social media platform, the video has racked up 78K up-votes in only 24 hours with many netizens sharing in the joy of the two dogs.
"What? Don't tell me you KNEW we'd see home again?!?" user @Purchhhhh joked, from the perspective of the dogs.
Similarly, user @friedmybraincells wrote: "Don't ever take me away from home again or I'll take a dump in your shoe. Understood?"
Other Redditors were keen to decode the dogs' behavior, with some deducing the behavior was linked to a dog's keen sense of smell.
"There must be something in there he had been thinking about the whole time you were gone, " wrote @thisismybirthday. "Probably a smell from the toilet, or something gross like that. Wonder what it was..."
Most, however, were keen to comment that the reaction was the simple joy and familiarity of home for the dogs, and identified a similar reaction in their own pets.
"The first time I took my lab mix for a week long camping trip, he straight up started whining with excitement the minute we turned into our street and cried the minute we parked," commented user @Albg111.
"Never seen him so excited to get back in the apartment, he pulled hard on the leash as we walked to our door."
Get the best advice, tips and top tech for your beloved Pets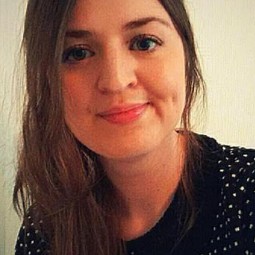 Ashleigh is Digital Editor on PetsRadar. With over 8 years of experience in print and digital media, she has acted as an editorial lead on a variety of projects, with animal themes a keen interest. As an avid animal lover, you can often find Ashleigh checking out the newest trends in animal care or looking at cute cat videos on TikTok.