Great Dane who had false pregnancy overjoyed as she becomes mom to rescue puppies
Watch this Great Dane relish being a new mom after she's given two abandoned Chihuahua puppies to raise as her own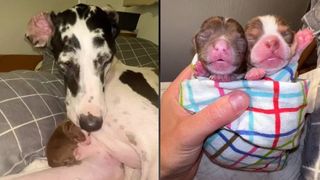 (Image credit: TikTok / @dear_danes)
A heartbreaking video of a Great Dane going through a false pregnancy and desperately searching for the puppies she would never birth has had a happy ending after her owner brought home two rescue puppies for her to care for.
In the sweet footage uploaded to TikTok, the dog can be seen lovingly licking the two tiny pups who were found abandoned on the side of the road, before feeding them and quietly going to sleep tucked up beside them.
Captioned with the words "love doesn't look at what is on the outside," the video has already been watched more than 23 million times since it was first posted a few days ago.
Netizens have flooded the comment section with love after seeing just how gentle and tender the Great Dane is with her two adopted babies with one user writing, "Danes are the best mommas. They're so aware of their size too when it comes to being around smaller pups too."
Others have praised the dog's owner for giving her the chance to be a mom, with one animal lover saying "That's the cutest thing I have seen all day man, it's so nice of you to give her a baby instead of letting her suffer from none."
Phantom pregnancies in dogs are common and occur when a dog goes through hormonal changes when she's in season that are preparing her body for pregnancy. Some dogs are more sensitive to these changes than others and will show symptoms of pregnancy, even when they're not carrying puppies.
A phantom pregnancy can be very distressing for dogs, triggering a grieving process as they try to search for the puppies they believe they should have. While not all dogs will take to mothering puppies that aren't theirs, some, as this Great Dane shows, some will happily step up and lovingly take on the role of mom.
In another adorable clip, the new mom can be seen once again tending to her tiny Chihuahua pups, grooming them, feeding them, and letting them snuggle up and go to sleep against her stomach.
This most recent video, in which the Great Danes owner jokes that she got the puppies on eBay, has also triggered an outpouring of love, with one netizen writing "I didn't know dogs still produced milk without having an actual offspring. This is so cool," with another saying "these little puppies and mummy were meant to find one another."
Read more at the Dear Danes website and Instagram:
https://www.instagram.com/deardanes/
https://www.hellodanes.com/
Get the best advice, tips and top tech for your beloved Pets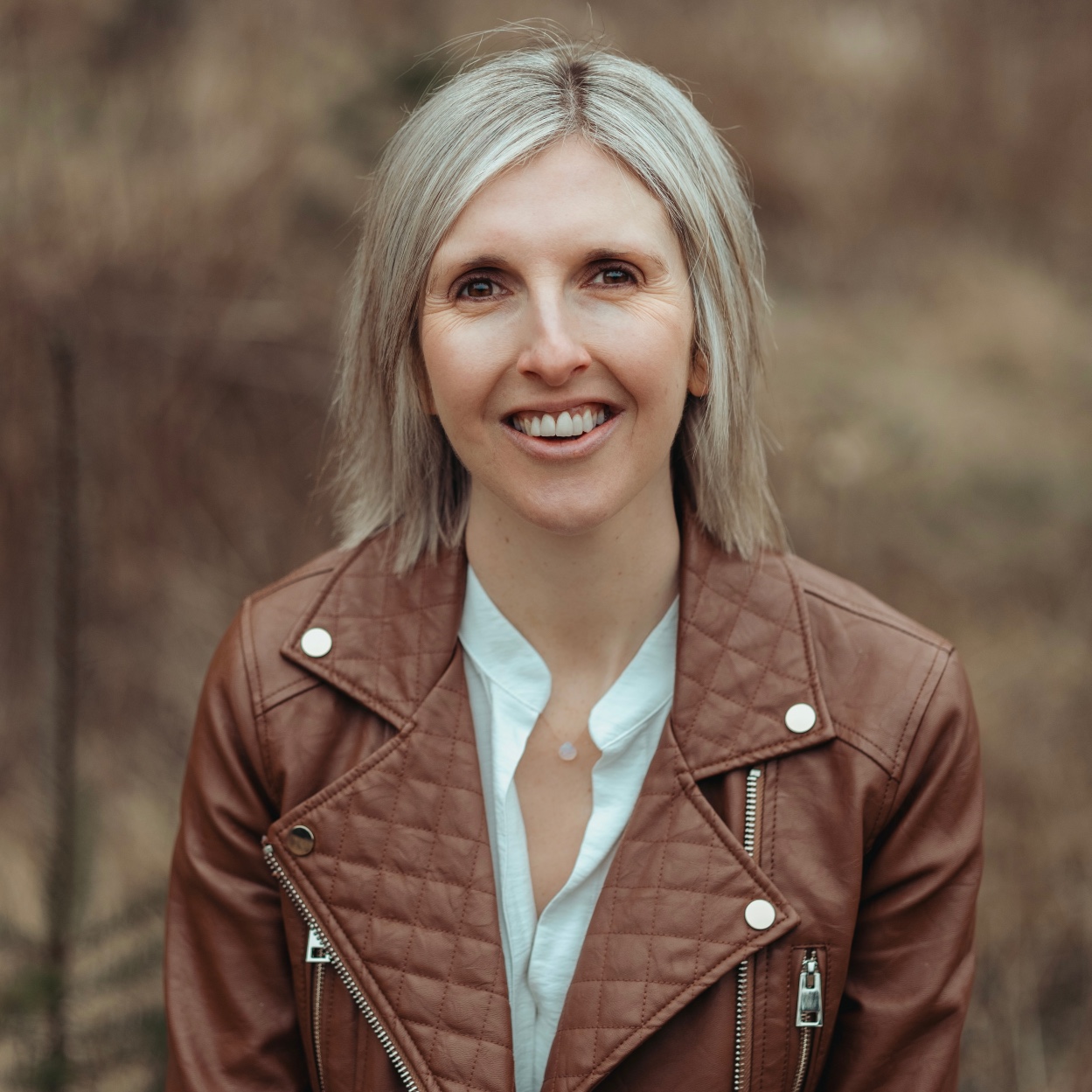 Kathryn is a freelance writer who has been a member of the PetsRadar family since it launched in 2020. Highly experienced in her field, she's driven by a desire to provide pet parents with accurate, timely, and informative content that enables them to provide their fur friends with everything they need to thrive. Kathryn works closely with vets and trainers to ensure all articles offer the most up-to-date information across a range of pet-related fields, from insights into health and behavior issues to tips on products and training. When she's not busy crafting the perfect sentence for her features, buying guides and news pieces, she can be found hanging out with her family (which includes one super sassy cat), drinking copious amounts of Jasmine tea and reading all the books.