I'm only spending $30 on my dog this Christmas all thanks to Black Friday dog deals
I want to minimize spending and waste this Christmas so here's what Black Friday dog deals I've picked up for my pooch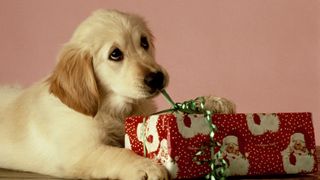 (Image credit: Getty)
I have looked to reduce my spending this year and, yes, as Scrooge as it sounds, I won't be making any exceptions over the festive period. However, I do love to spoil my loved ones so I'll certainly still be wrapping up a present or two for the family pup this year. Thankfully, the Black Friday dog deals came to my rescue on the pet front.
This week, online retailers have been warming up with early Black Friday pet deals but some aren't actually worthwhile savings or look pretty naff. While keeping a close eye on all the discounts rolling out this year, I pounced on some brilliant deals this morning that I know our pooch will appreciate (as will my purse).
My family goes hard when it comes to feasting over the Christmas holiday so I made sure to grab some dog treats so the pooch isn't left out, some bandanas so he can strut into 2023 in style and a little squeaky toy so I always know where he's at in the house. I got all of these in the Black Friday sales for less than $30, take a look at my bargains buys below...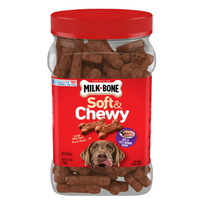 Milk-Bone Soft and Chewy Dog Treats| Was $18.99, now $14.48 at Walmart
It's only fair that our pooches can chomp through some yummy treats as we indulge in turkey and all the trimmings. So I got these soft dog treats that are made with real beef as well as minerals and vitamins and have $4.50 marked off over Black Friday!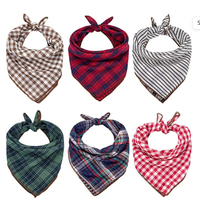 Dog Bandanas x6 | Was $25.99, now $10.66 at Amazon
If you want your pooch to look as stylish as you walk into the New Year, then this six pack of different colored bandanas is a no-brainer. Amazon have listed them on sale for 56% less over Black Friday, get yours now!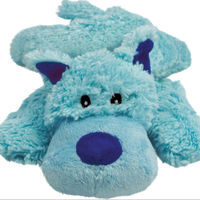 KONG Cozie Baily the Blue Dog Toy| Was $10.99, now $5.99 at Amazon
A little fluffy toy like this Kong Cozie guy will be great for keeping any dog company. This may or not be a bonus for some owners, but this toy squeaks. This is helpful for always knowing the whereabouts of your pup. For less than $6 you really can't complain.
As you can see I've steered away from going overboard this Christmas and thanks to Black Friday deals I've managed to keep spending to a minimum. Had I bought these items before this weekend's shopping event I definitely would have spent more than $30 on my already pampered pooch.
If you're looking for more Black Friday pet deals, go ahead and check out these Black Friday dog bed deals or find your kitty a top Black Friday cat tower deal.
Get the best advice, tips and top tech for your beloved Pets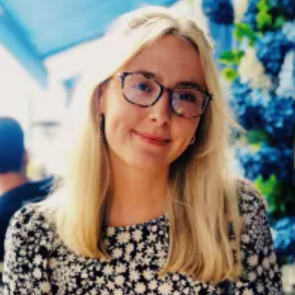 With over a year of writing for PetsRadar, Jessica is a seasoned pet writer. She joined the team after writing for the sister site, Fit&Well for a year. Growing up with a lively rescue lurcher kindled her love for animal behavior and care. Jessica holds a journalism degree from Cardiff University and has authored articles for renowned publications, including LiveScience, Runner's World, The Evening Express, and Tom's Guide. Throughout her career in journalism she has forged connections with experts in the field, like behaviorists, trainers, and vets. Through her writing, Jessica aims to empower pet owners with accurate information to enhance their furry companions' lives.