Polish animal charity rescues over 100 pets in war-torn Ukraine
Polish animal charity Dioz has been helping to transport abandoned animals in Ukraine since the invasion begun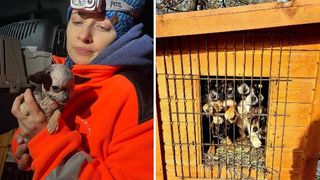 (Image credit: Instagram / @diozpl)
A polish animal charity has rescued over 100 pets including cats, dogs, rabbits, hamsters, and a chameleon since the invasion began in Ukraine in late February 2022.
Dioz, a non-profit animal rescue service, has been dedicated to saving the lives of stranded pets caught up in the war, making regular runs into the country to safely transport pets out of harm's way.
"We've been in Ukraine since the second day of war," the organization wrote over on social media. "We are there for the animals and wonderful people who live in constant fear of Russian armed aggression."
Providing an insight into some of the terrifying conditions the team faces simply to carry out their incredible efforts the rescue service indicate that they hear about volunteers being killed, homes being destroyed and sounds of bombs ringing over their heads, but continue to aid starving animals that have been waiting hours for rescue.
A number of heroic vets and charity workers have been involved in the effort, including young doctor Paulinka who saves animals from the street every day.
"When we first visited her, she had over 70 [animals] under [her] roof!" the charity wrote.
However, her bravery has been marred by tragedy: "We are trying to support her, but with the tragedy surrounding her, it is not easy. When she decides to evacuate, we'll help her find herself in Poland."
With Paulinka's help, the charity has created a mobile hospital for Ukrainian animals, which costs about half a million Polish złoty.
Animal rescuer Konrad Kuzminski has been saving dozens of stranded pets from Russian shelling, driving a converted ambulance alongside his fellow volunteers to help pets stranded in the war zone.
"A lot of them are in a bad way, they are sick, hungry or suffering from broken limbs we collect every animal we find and bring them back to our shelter to be looked after," the courageous volunteer told The Daily Mail.
Since the conflict began, Dioz has been encouraging Ukrainian citizens to reach out for assistance to get their pets out of the country but as Kuzminski says it hasn't always been possible.
"Last weekend I had a call from a guy who was in Ukraine, and he said he was living on his own but had a dog and he wanted us to look after because he was going to fight the Russians."
"We arranged to meet just over the border, and he was in tears as he handed his dog over to me but I said we would look after him and he could collect him when all this was over."
Polish authorities have made it possible for refugees fleeing with their pets to enter the country by vaccinating animals at the border but the charity recognizes there is still work to be done in the country.
Despite the risks, the volunteers continue to put their lives on the line to save animals. To support their efforts, you can donate via the charity's website.
To find out more about the important work of animal charities, visit our post on how you can help pets in the Ukraine.
Get the best advice, tips and top tech for your beloved Pets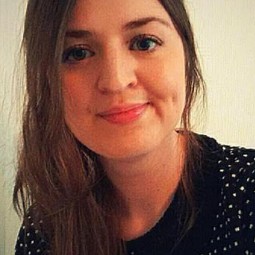 Ashleigh is Digital Editor on PetsRadar. With over 8 years of experience in print and digital media, she has acted as an editorial lead on a variety of projects, with animal themes a keen interest. As an avid animal lover, you can often find Ashleigh checking out the newest trends in animal care or looking at cute cat videos on TikTok.