Say hello to Marlin, the swimming cat who loves hitting the surf and dining on shrimp quesadillas
Living the good life on the water, Marlin the swimming cat can't get enough of the ocean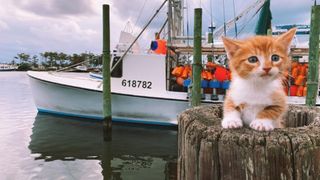 (Image credit: Caroline Jarvis)
Nobody told Marlin the swimming cat that his breed of furkid isn't meant to like the water, which is just as well because this 8-month-old orange tabby can't get enough of the wet stuff. Another example of the puppy cat phenomenon that's been taking the world by storm in recent years, Marlin may have been born a feline, but he's all hound at heart.
The furbaby of photographer Caroline Jarvis and her partner Mack Hopkins, Marlin isn't about to let his doggy brothers and sisters - Shady, Hattie, and Buxton - head out on a day of sun, sea, and surf without him. "It's pretty wild. He really does think he's a dog," says Caroline. "He [just] doesn't know any different!"
Fearless with a spunky personality, little Marlin spends his days swimming in the ocean, riding on boats, frolicking with his canine siblings on the beach, and dining on fresh seafood.
He recently found himself in the spotlight after Jarvis posted photos and videos of him on social media perched on the haul of a skiff cruising through the Pamlico Sound. "There's never a dull moment with this guy," says Jarvis. "He's just a nut."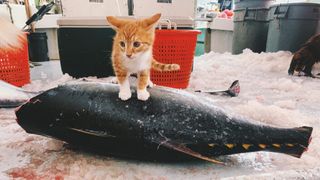 A keen nature enthusiast and animal lover, Jarvis was keen to get another cat after her beloved feline furkid Tuna died, but Hopkins wasn't so keen. "[I] kept saying to Mack, 'please, let's get a kitten!' The answer was always no."
She started leaving little hints around the house, including doodles of a kitten named 'Marlin', in the hope that Hopkins might change his mind. Thankfully, it wasn't long before the commercial fisherman came around.
"Mack had seen one of his best friend's wife post that their cat had had kittens, and he sent it to my phone. I was like, 'Wait a second! Marlin!'" says Caroline. "And then three days later, Marlin was brought to us by a friend coming from Columbia, and [he] was delivered to us at the docks while they were loading up the boat for the next fishing trip.
Ever since that day, he has been raised by the water, on the boat, with all the dogs, living like a dog. Two days after we got him, he was already swimming in the creek, went on his first fishing trip on the boat, and caught a trout."
Marlin spends all his time with his doggy brothers and sisters, following his older furry siblings wherever they go and mimicking their behavior. "He will 'hunt' them from across the room, play hide and seek, chase after them, and roughhouse all day long," says Caroline. "It's pretty entertaining."
When he's not splashing about in the surf or accompanying Hopkins on deep-sea fishing expeditions, Marlin loves nothing more than enjoying a fresh fish taco, crab cake, or shrimp quesadilla while lying on the sand with the wind blowing through his whiskers.
Get the best advice, tips and top tech for your beloved Pets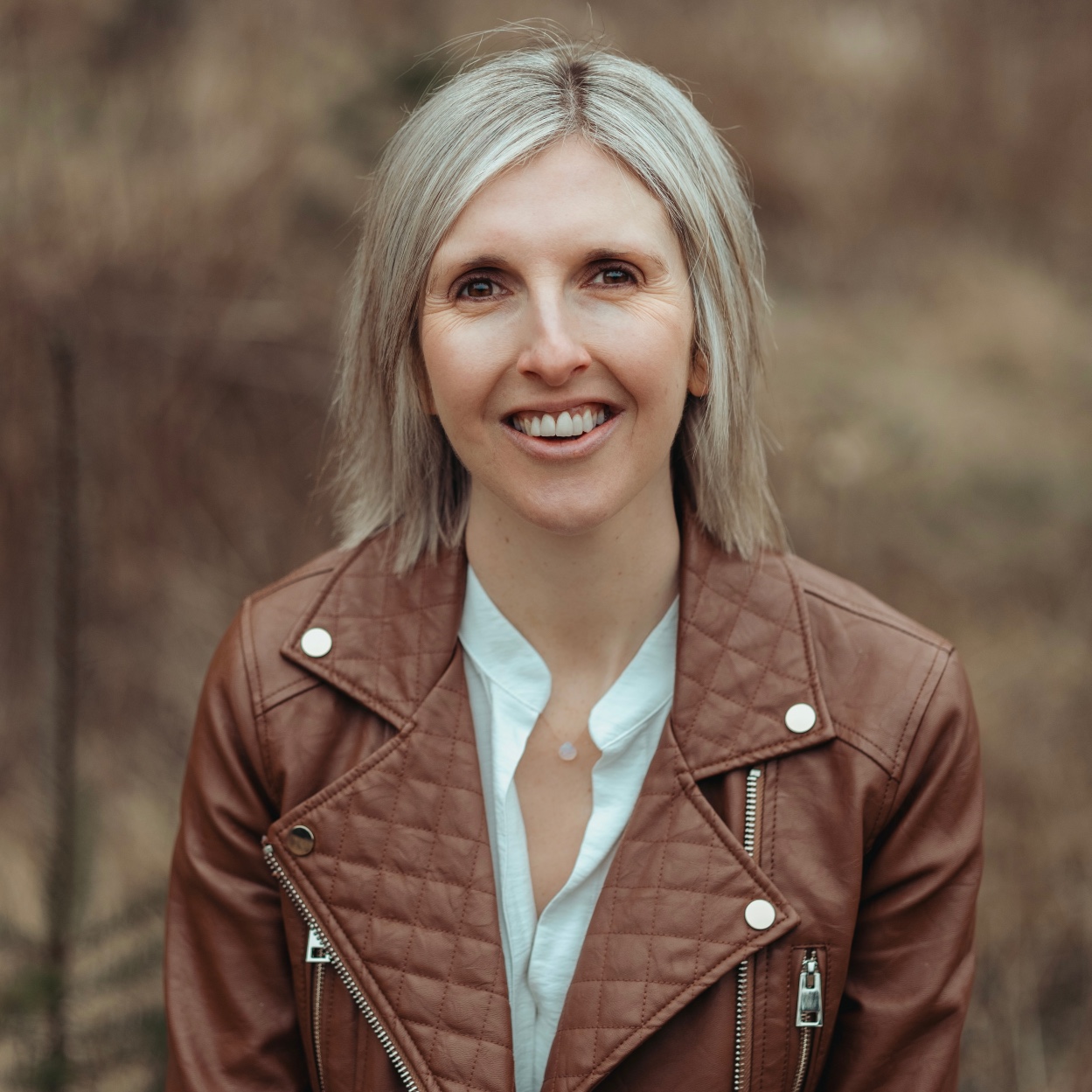 Kathryn is a freelance writer who has been a member of the PetsRadar family since it launched in 2020. Highly experienced in her field, she's driven by a desire to provide pet parents with accurate, timely, and informative content that enables them to provide their fur friends with everything they need to thrive. Kathryn works closely with vets and trainers to ensure all articles offer the most up-to-date information across a range of pet-related fields, from insights into health and behavior issues to tips on products and training. When she's not busy crafting the perfect sentence for her features, buying guides and news pieces, she can be found hanging out with her family (which includes one super sassy cat), drinking copious amounts of Jasmine tea and reading all the books.