Struggling to socialize your dog with other dogs? Trainer shows why a walk is the best way to do it
Socialization doesn't have to mean rambunctious play — let the pups coexist on a walk!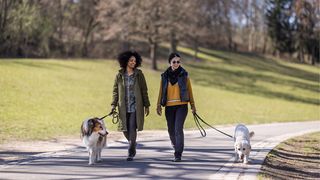 (Image credit: Getty Images)
Something many owners have trouble with is socializing dogs together, particularly when it comes to pups who don't find it easy to be around other dogs to begin with.
Often, when dogs meet each other, the meeting will be over quickly as their owners bump into each other and have a brief chat. There can be a lot of excitement for dogs in these scenarios — particularly if one of the owners brings out some of the best dog treats — and this excitement risks them getting into trouble.
Many of us have been in a situation where a friend or relative has visited with their dog, or we've bumped into an acquaintance and their dog during a walk, and it's been pandemonium. It might not always be a huge issue, but if your dog is reactive, or even just big and overexcited, it might be something you're looking to address.
Fortunately, Ruben Montes, of Kindred Dog PDX in Portland, Oregon, has explained why a walk is the best way to socialize dogs with each other in a recent Instagram post. As he says, "All dogs would benefit from this slowed-down approach".
Montes recommends walking dogs together, something that he describes as taking away the novelty of meeting another dog, while also allowing your dog to "bring the energy down".
He continues, "Their interaction can be just the walk as well. Socializing doesn't just mean playing together. Socializing is also just being together coexisting".
Along with offering advice, Montes shared video footage of two dogs being walked together. In the footage, the dogs aren't interacting with each other, but walking nicely next to each other — coexisting, as Montes puts it.
Of course, socializing your dog on a walk can be more difficult if they're anxious or you're in the midst of learning how to calm a reactive dog. Something to bear in mind is that if you let your dog mark everything while you're out and about can make the problem worse. Instead, practice leadership by guiding your dog and showing them that they're safe.
And, if your dog struggles in public, it's always worth doing plenty of training at home before you begin training them in public. By training them at home, in a quiet and low-distraction environment, you'll be making them better equipped to manage when they're outside — including on walks.
If your dog is struggling around other dogs, or being reactive, nervous, or pushy, it can be difficult. However, there are things that you can try – and there's no harm in reaching out to a professional trainer if you'd like some more advice.
Get the best advice, tips and top tech for your beloved Pets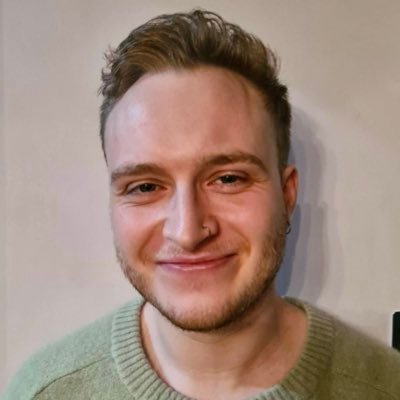 Adam is a freelance journalist covering lifestyle, health, culture, and pets, and he has five years' experience in journalism. He's also spent the last few years studying towards undergraduate and postgraduate degrees in journalism. While a cat person at heart, he's often visiting his parents' Golden Retriever, and when he's not writing about everything pets he's probably drinking coffee, visiting a cat cafe, or listening to live music.