Trainer shares how to help your dog focus outside and it's great for handling reactivity
Keep your dog's attention outside the house with this dog trainer's advice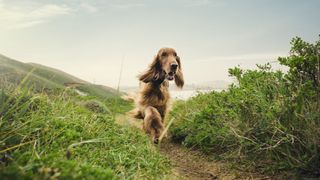 (Image credit: Getty Images)
Even if your dog is a dream at staying focused when you're inside, getting them to focus outside can be a different matter entirely.
There are so many distractions and smells, from people to other animals to potential snacks on the ground that it can be difficult for even the most well-behaved dog to stay focused when out of the house. Walking in public around other humans and animals can be a big trigger for reactivity in dogs.
However, Ruben Montes, owner and dog trainer at Kindred Dog PDX in Portland, Oregon, has shared some advice that can come in useful – and it involves where you give your dog their food - whether that be the best dry dog food or the best wet dog food.
"I think one of the most common problems that we hear when it comes to owners and their dogs is they tell us that their dogs have an inability to focus when they're outside," begins Montes in an Instagram video.
"They're just too distracted by everything else that is going on … Really, when it comes down to it, it's like you have to teach your dog how to focus on you outside."
He explains that your pup is more likely to focus indoors, or in the backyard, where they're in a confined space and there isn't as much stimulation. So, it's worth starting by making sure your dog is focused in the house and then in the backyard, if they aren't already.
Then, you can move to the front yard, "if you want more focus outside," says Montes. "You have got to train outside".
It's something that will help with a number of behavioral problems, like reactivity and pulling towards things, because ultimately they all come down to your dog losing focus.
He outlines the steps to take in order to help your dog be more focused when outside. First, he recommends working your dog for their meals. He suggests starting inside the house, then in the backyard, and then in the front yard. He says, "Incrementally challenge your dog with harder areas".
He adds another tip, "If they don't eat in the area you are in, don't go feed them inside. Dogs are smart, they know when they can hold out because the food will show up eventually".
Finally, he says not to train your dog with some of the best dog treats until they can demonstrate focus outside with their meals: "Oftentimes, dogs can say no to treats because they already had their meal".

If you feel like your pup needs extra help with maintaining focus while out on walks then it's never too late to consult a professional trainer or behavior for some 1:1 help.
Get the best advice, tips and top tech for your beloved Pets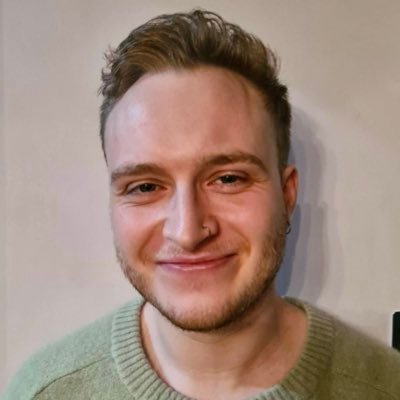 Adam is a freelance journalist covering lifestyle, health, culture, and pets, and he has five years' experience in journalism. He's also spent the last few years studying towards undergraduate and postgraduate degrees in journalism. While a cat person at heart, he's often visiting his parents' Golden Retriever, and when he's not writing about everything pets he's probably drinking coffee, visiting a cat cafe, or listening to live music.