Trainer shares how to raise puppies together for the best relationship
Keep an eye on rowdy play, and don't forget to give your pups quality time separately!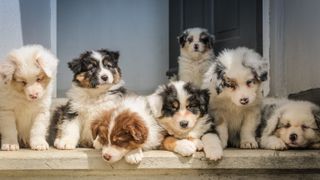 (Image credit: UnSplash)
When somebody's looking for a new puppy, they'll often just get one – after all, puppies can be a handful!
However, some people go for more than one puppy. Perhaps each of your children wants a puppy of their own, you're raising puppies with friends, or you were only intending to bring one home but they were just too cute to say no to.
When you're bringing home a puppy for the first time, there's lots that can go wrong — especially when you're raising more than one at the same time!
But, there are some things you can do to help the process go a lot more smoothly, and increase the chances of your pup's becoming best friends but being equally happy doing their own thing too, and not fighting over their favorite chews!
Fortunately, Carolyn, an expert trainer and the founder of Good Dog Training in Washington, has outlined some important tips in an Instagram post.
In the post, Carolyn outlines scenarios where families get puppies from the same litter, and let them stay together all the time. Sharing a crate would lead to resource guarding and playing in the yard together would lead to fighting.
She also highlights the issue of two friends getting puppies at the same time and letting them play together non-stop whenever they're together, something that starts off cute but ends up being frustrating when the dogs refuse to do anything but play when they see each other.
Puppies who live together should get time apart, she explains. This means being crated separately, getting individual training sessions and quality time with you, and separate walks on occasion too. It's important that they learn to manage without each other, and bond with their human family members, too.
And, it's important to monitor their time together. It might be tempting to let your pups play together all day – after all, it can make life easier – but dog play fighting, and even violent. There's no harm in dogs playing with each other, of course, but keep an eye on things to make sure it's safe and they aren't developing bad habits.
Get the best advice, tips and top tech for your beloved Pets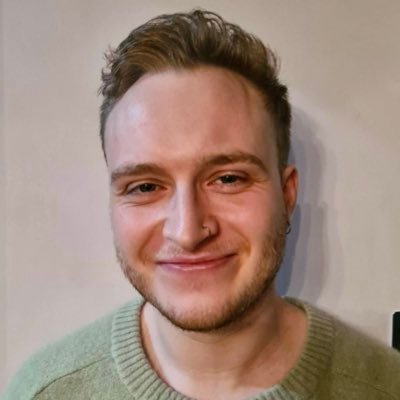 Adam is a freelance journalist covering lifestyle, health, culture, and pets, and he has five years' experience in journalism. He's also spent the last few years studying towards undergraduate and postgraduate degrees in journalism. While a cat person at heart, he's often visiting his parents' Golden Retriever, and when he's not writing about everything pets he's probably drinking coffee, visiting a cat cafe, or listening to live music.