Eight cat birthday cake recipes to celebrate their special day
These cat birthday cake recipes are bursting with flavor and bound to get the paws up from your feline friend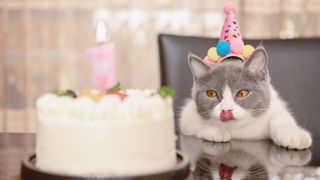 (Image credit: Getty Images)
Making a cat birthday cake for your feline friend may sound a bit far-fetched, but with our four-pawed pals being fully-fledged members of our family, it makes sense to spoil them on their special day.
While we always recommend that the best dry cat food or wet food makes up the bulk of your kitty's diet, there's nothing wrong with a treat here and there. As long as these items make up no more than 10% of your cat's daily calorie intake, you can rest assured they're getting all the vitamins and minerals they need to thrive.
And with few treats in this world saying 'I love you' quite like a homemade birthday cake, we're confident that all of the below creative concoctions will earn you a deep purr of approval from your cat.
Able to be whipped up in under an hour and with simple-to-follow instructions, all of the cakes on this list are made using common pantry and fridge staples that are safe for your kitty to consume and contain delicious and nutritious ingredients. Spoiling your cat has never been so quick and affordable!
1. Cat birthday cake with tuna, chicken, and sweet potato
Ingredients:
1 5-ounce can white albacore tuna in water with no salt added
1/2 cup finely diced cooked chicken
1/2 cup pure sweet potato puree
rice flour, optional
mashed potatoes for frosting, also optional
Method:
Line a small rimmed baking sheet with waxed paper.
Lock your cats out of the kitchen unless you want them to lose their minds when you open the tuna can.
Open the tuna can. Drain the tuna of any water, then scoop the tuna into a medium mixing bowl. Flake the tuna into small bits.
Add the diced chicken to the bowl, then stir in the sweet potato puree, adding just enough to keep the mixture together. You may not need the entire 1/2 cup.
If your sweet potato is a little loose and watery, add rice flour 1 teaspoon at a time to soak up the excess moisture.
You can do the fancy chef thing as I did in the photos above and place a 1-inch round cookie cutter on a plate, then scoop the mix into the cutter, smoothing it to the edges. Lift the cutter and voila! You have a perfect little round of "cake."
To frost the cake, you can get even fancier and pipe the mashed potatoes with a pastry bag fitted with a large piping tip, or you can just dollop a bit on top.
Notes:
To freeze patties for future festive occasions, pat the patties into 1-inch rounds with the palms of your hands and place on the rimmed baking sheet.
Freeze for 1 hour until solid, then transfer to a ziptop bag or freezer-safe airtight container for up to 3 months.
Thaw in the refrigerator.
Recipe courtesy of goodfoodstories
2. Salmon and cheese birthday cake
Ingredients:
3/4 can tuna or salmon
3 tablespoons shredded cheese
3 tablespoons flour*
1 egg
Method:
Preheat the oven to 350 degrees.
Break up tuna or salmon if necessary.
Mix ingredients together.
Scoop batter into two cups of a greased muffin pan.
Bake for 15-20 minutes.
If you'd like to get a little more festive, you can top the cake with a gravy "icing" or garnish with a cooked shrimp or a pinch of catnip.
Be sure to let the cakes cool before serving. If your cat has trouble biting into the cake, you can break it up to make it easier for him to bite and chew.
Notes:
*While the recipe calls for all-purpose flour, you can replace it with coconut flour if your cat is on a grain-free diet.
Recipe courtesy of treehugger
3. No-bake peanut butter and pumpkin cake
Ingredients:
1 1/2 cups Iams Cat food (any dry cat food will work)
3 tablespoons peanut butter
1/4 cup pumpkin puree
1 cup powdered sugar
2 tablespoons water
2 tablespoons sprinkles
Method:
Put cat food into a food processor along with peanut butter and pumpkin puree.
Pulse until it resembles coarse crumbs and sticks together.
Press into a 4 inch spring form mini cake pan or roll into a cake pops.
Remove from cake pan.
Mix 1 cup powdered sugar with 2 tablespoons water to make icing to pour over top of cake. Spread it with a spatula and decorate with sprinkles.
Recipe courtesy of createdby-diane
4. Coffee maker liver pâté and shrimp cake
Ingredients:
1 bowl of dry foods
1 pkg. of liver pâté
Some sheets of ham
Wet food
Shrimps
1 egg yolk
Cat treats
Method:
Add the dry food to the carafe and pour water into the brewer.
Start your coffee maker and cook it until the dry food loosen up properly.
Season with shrimps, stir and drain extra water if needed.
Add an egg yolk and stir some more. Turn off your coffee maker.
Wrap the inside of a heart-shaped bowl (or whatever you've got) with cling film (this will make it easier to remove the cake from the bowl) and add some of the dry food mixture in the bottom.
Layer with ham, shrimps, wet food, more dry food mixture, cat treats or other stuff that your cat fancies.
Let the cake cool and stiff for a while in the freezer.
Remove the cake from the bowl and remove the cling film.
Frost the cake with liver pâté and decorate it with cat treats, garlic press pressed pâté and top with a ham flower.
Serve the cake accompanied with a bowl of yummy cat milk.
Recipe courtesy of coffeemachinecuisine
5. Tuna and pea birthday cake
Ingredients:
1 steamed or boiled sweet potato
1 can of tuna, drained (save the juice as a treat for your cat)
1 cooked chicken breast, shredded
½ cup of cooked peas and/or string beans
Method:
Steam or boil the sweet potato based on your preference or cooking tools available
Let the sweet potato cool completely before peeling the skin
Mash the sweet potato in a bowl
Cook the chicken breast fully and use a knife to shred it
Drain a can of tuna and save the tuna juice
Flash cook the peas / string beans and cool in ice cold water
In a bowl or food processor, combine the tuna and chicken breast mixture
Remove half of the mixture into another separate bowl
Mix mashed sweet potato with tuna/chicken mixture
Mix remaining tuna/chicken mixture with peas/string beans
Use a small bowl to shape the separate flavored mixtures into a layer
Shape and stack layers according to your preference
Use any leftover peas or sweet potato mash to garnish the cake
Recipe courtesy of Preston and Krista
6. Easy-to-make cat birthday cake
Ingredients:
Half a tin of tuna in spring water (not oil or brine)
1 teaspoon of plain flour
50g sweet potato
Directions:
Mash the sweet potato if it hasn't been done already. Do this by peeling and chopping it, then boiling in a saucepan of water until soft for 10-15 minutes. Leave to cool, then mash until there are no lumps.
Drain the tuna. Add half the tuna to a mixing bowl, then add hald of the mash and flour. Mix it all together.
Put a cookie cutter on a small plate and line both with baking paper. Spoon the mixture into the ring and spread it out. Set aside in the fridge for 10 minutes.
Now for the frosting. Take the rest of the mash, and loosen it with some water before putting in a piping bag.
Take the cake from the fridge and remove it from its mold. Put the mash icing on top, and serve at room temperature.
Recipe courtesy of Battersea
7. Salmon and sweet potato cake
Ingredients:
1.5 ounces of white albacore in tuna with water (no added salt)
Half a cup of finely diced chicken (cooked)
Half a cup of pure sweet potato puree
Optional: rice flour and mashed potatoes
Directions:
Line a baking sheet with waxed paper.
Drain the tuna, and put in a mixing bowl, flaking into small pieces as you do so.
Add the chicken, and stir in the potato puree. If it's watery, add rice flour one teaspoon at a time.
Place a cookie cutter on a plate, and scoop the mixture into the cutter, making sure it reaches the edges. You now have your cake!
Recipe courtesy of Daily Paws
8. Kitty fish cakes
Ingredients:
2 cans of tuna in water
1 egg
3 teaspoons of flaxseed
3 stuffed Spanish olives
Directions:
Preheat the oven to 350 degrees.
Drain the water from the tuna.
Add all ingredients to a food processor, and puree until smooth and a bit lumpy.
Spoon into cupcake molds (see pic) and bake for 40-45 minutes.
Allow to cool, then serve.
Recipe courtesy of Be Chewy
Enjoyed this piece and curious as to whether homemade cat food is better than store bought? Our vet has the answer.
Get the best advice, tips and top tech for your beloved Pets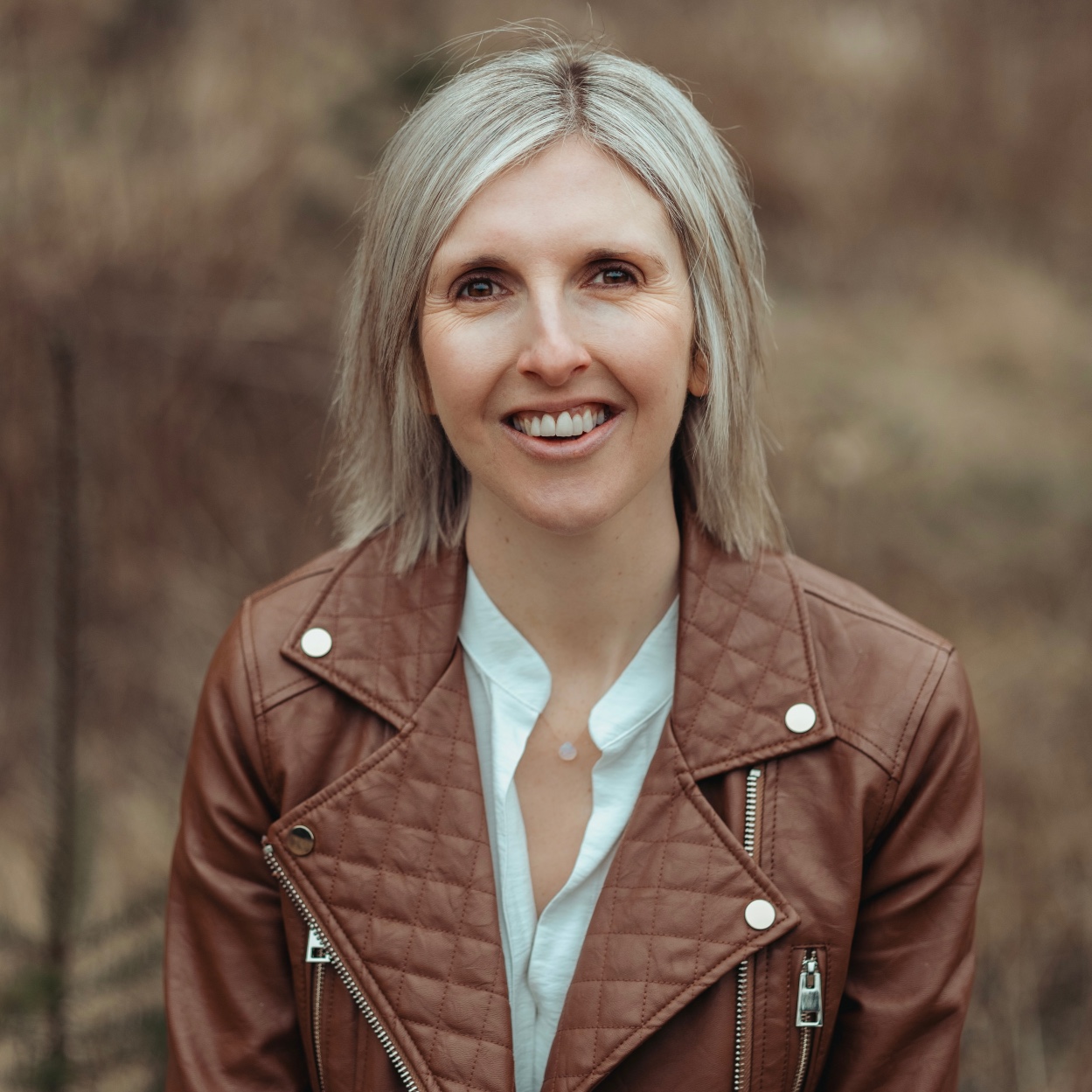 Kathryn is a freelance writer who has spent the past three years dividing her writing time between her two great loves - pets and health and wellness. When she's not busy crafting the perfect sentence for her features, buying guides and news pieces, she can be found hanging out with a very mischievous Cocker Spaniel and a super sassy cat, drinking copious amounts of Jasmine tea and reading all the books.