Microchip scanners: What do they do, and do you need one?
Pet thefts and losses are at an all-time high so microchip scanners are more important than ever.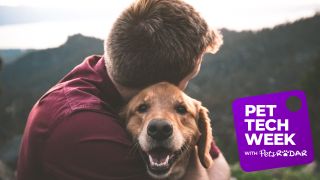 (Image credit: Eric Ward)
There are few things more traumatic for a dog or cat owner than having to report them missing. Sadly, thousands of pets are reported lost or stolen every day in the US and UK combined with undoubtedly many more cases going unreported.
A large number of these cases go unsolved, despite the work of fantastic organisations such as Animal Search and local authorities with charities like the RSPCA.
It is now more important than ever to be in tune with preventative and protective measures and one of the most effective is microchipping.
Another benefit of microchipping your cat is that it will enable the use of the best microchip cat flaps, which can keep unwanted cats out of your house
What are microchips?
A microchip is a tiny computer chip that contains a unique code matching up to your pet's details as well as the details of the owner. They can be inserted in a quick and simple procedure under your pet's skin, usually around the scruff of the neck, using a needle.
The procedure costs around £15 ($19) from your vet. For the price of a chain restaurant main course, you get a slew of benefits.
Microchip quick facts
Once implanted, they have a lifespan of about 25 years.
Cannot be damaged, tampered with or removed easily.
Very inexpensive considering the reliability or durability.
No power source required.
Microchips typically come in two types, ISO and non-ISO.
ISO stands for International Standards Organisation, meaning they are consistent worldwide. The ISO standard frequency that the chip broadcasting its information on is 134.2kHz, whilst non-ISO frequency is 125 kHz or 128 kHz.
Universal scanners detect all frequencies and both ISO and Non-ISO microchips. Scanners that are not labeled as universal may not be able to read all chips.
So, for example, if a dog is microchipped with an ISO or non ISO chip in the USA and then becomes lost in another country, a Universal scanner would be able to detect it, but a non-Universal scanner would not.
What are microchip scanners?
These devices are small devices about the size of a '90s mobile phone that are used to detect if a pet has been microchipped and can retrieve the digital identity of the pet, as well as the owner.
Typically priced between £30 and £100, scanners are pieces of tech to retrieve the information contained in the microchip. They are therefore essential for vets, the police and animal rescue services.
The basic scanners can detect microchips if held close to the dog's neck after a few seconds. Depending on the model, the scanners can detect a microchip from a distance of 3 - 8cm.
For a full-explainer on how to scan a dog for a microchip, Pet-detect have put together a handy guide here.
They will then produce a reading on the screen displaying the information contained within the chip. They can hold up to thousands of collected IDs to refer back to later and are powered by batteries (specified with each model), USB charge or both.
More sophisticated models can hold more IDs and many have built-in Bluetooth connectivity to transfer IDs to computers or other storage devices. They are also developed to be more ergonomic and durable.
Should I get my dog microchipped?
Paula Boyden, veterinary director of the Dogs Trust, said: "Losing a dog is an extremely upsetting time for both dog and dog owner and microchipping increases the likelihood that a dog will be reunited with its owner, making it an essential part of animal welfare law."
The British Veterinary Association's 2017 Voice of the Veterinary Profession survey revealed that the most common reasons why stray dogs couldn't be reunited with their owners were because they had no identifying microchip or collar/tag (50%) or the information held on the microchip database hadn't been kept up to date (44%)
Furthermore, research from AKCReunite shows that pets with microchips are up to 20 times more likely to be reunited with their owners.
If you rehome a rescue dog, your details must be updated onto the microchip by contacting the company overseeing the relevant database. Many rescue centres will do this for you, but always check.
The same must be done if, as the keeper, you move addresses or purchase a dog from a breeder.
The scanner can retrieve the dog's unique 15 digit code and the contact details of the company that created it. These companies store the dog's code and should be contacted directly to obtain the dog keeper's details.
Do you need a microchip scanner?
Whilst they are not considered essential, having your own scanner can be very helpful. In the event you encounter other dogs seemingly on their own whilst out on your walks, a scanner can help you contact the keeper. The same obviously applies if your dog happens to wander off.
The scanner can retrieve the chip's unique 15 digit code that will correspond to the database with which your dog is registered. These databases are run by private companies, not the government, and they should be contacted directly. They can then provide you with the keeper's details.
The best microchip scanners can read all kinds of identity microchips. These types of scanners are known as universal scanners and represent the best option on the market.
You may have noticed the use of the word 'keeper' rather than 'owner'. That is because keeper, according to the law, is the correct term for the dog's primary guardian but does not necessarily indicate ownership.
Breeders are therefore considered a keeper and are responsible for chipping if the dog is older than eight weeks.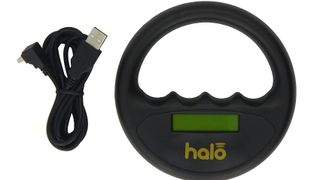 Which microchip scanners should I buy?
Shopping for the right scanner can be a daunting and confusing experience given the technical jargon and abundance of options available. Below is our top pick, but there are several handy and informative round-up of the best options available from a quick google search.
Halo Microchip Scanner
The Halo scanner is one of the best options for any dog owner. This handy, ultra-portable universal scanner comes at a great price point and with a seriously impressive 4.7 star average Amazon rating from over 1,200 reviews.
It features both USB and Bluetooth interfaces, allowing you to transfer the data captured by the scanner on to your PC or handheld device and is powered by a rechargeable battery.
Final thoughts
Microchipping your dog is one of the simplest and most effective ways to safeguard your pooch's wellbeing for very little long-term cost and scanners are essential to make use of the chip.
With a wealth of options at a range of price-points, personal scanners are an investment that you and your pup can feel great about.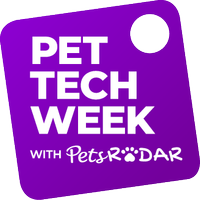 Pet Tech Week on PetsRadar
Pet Tech Week is brought to you by PetsRadar.com. Throughout this week we'll be showcasing the new tech that will make your pets happier and healthier. Whether you want a smart cat flap, a canine camera or the best vacuum cleaner for pet hair, we've got you covered.
Get the best advice, tips and top tech for your beloved Pets