How to travel with a dog
Here's how to travel with your dog for a stress-free trip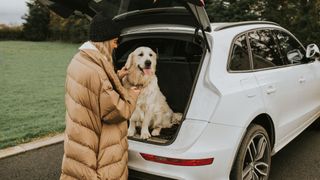 (Image credit: Getty)
Whether you're off on vacation or you're traveling to visit friends or relatives, you might be thinking about taking your dog with you. But, if you're wondering how to travel with a dog, you're in the right place.
If you've not really traveled with your pup before, the first big journey can seem daunting at first – but it doesn't need to be! Do plenty of preparation – and don't forget those all-important dog treats – and you'll increase the chance of your trip going without a hitch.
To find out how to travel with a dog, whether you're going to another country or simply catching a train to a nearby city, just keep reading.
Preparing your dog for travel
If your dog isn't used to traveling, or hasn't ventured much further than the vet or dog park before, it makes sense to help prepare them beforehand.
If your dog isn't used to traveling at all, you may want to start with some short trips in the car, perhaps to the park or to see a friend in the neighborhood. Doing this is also a good way to find out if your dog gets travel sick or not.
Perhaps your dog needs to go in a crate when you travel. If so, it's best to get your pet used to the crate or carrier before you begin your trip - you'll find useful tips in our how to crate train a dog guide.
And don't forget to prepare yourself! Make sure you know exactly what the rules and requirements are whether you're flying to another country or driving to your friend's house across the country.
Things to bring with you
Make sure you've got a leash, in case you and your pup need to stretch your legs or they need the toilet – you don't want to risk them running off in an unfamiliar location. But at the same time, ensure they have identification on their collar, just in case you do lose them.
Bring plenty of treats and toys, too, perhaps one of their favorite puppy toys or blanket. These are particularly important if they might be apart from you, maybe in the cargo hold on the plane or simply in a crate in the back of the car.
Bottled water is important, and of course, your pup will need their regular food and medications as normal. And, depending on your method of travel and destination, you may need a health record from your veterinarian.
Anna works as a small animal vet in Hertfordshire, having graduated from the Royal Veterinary College. She loves surgery, and especially enjoys performing more complicated soft tissue and orthopedic procedures while studying towards her advanced surgical qualifications. Anna also works as a vet for Everypaw pet insurance, helping with claims queries and commenting on veterinary topics for many publications. Anna has several pets, including a bearded dragon and a tank of tropical aquatic life.
Traveling via car
For the safety of both your dog and other passengers, it's best not to let your dog roam free in the car. Ideally, they should travel in a crate that's secured in place with a restraint or seat belt.
"If traveling in the car, a dog should have a comfy bed or crate for them to settle into," according to Dr. Anna Foreman, vet at Everypaw. "Many dogs suffer from travel anxiety or sickness – having a safe place is important to help resolve these." There are various signs of anxiety in dogs that can help you spot that your canine is feeling uneasy in the car like, restlessness, being extra vocal or increased nose licking.
If you're driving, you might want your pup right next to you on the passenger side. But it's best to keep them in the back instead, as airbags have been known to injure pets in the event of a crash.
"A dog must be restrained when in a car," says Dr. Foreman. "This should either be through being in an enclosed space, such as a crate, or in a trunk with a guard between the trunk and main car body, or be secured to a seatbelt point via a harness."
We've all seen dogs riding in the car sticking their heads out of the window, but there's a risk of injury here from flying debris – and they could even get ill if they get too much cold air in their lungs.
Remember to give your dog rest stops, too. Particularly if it's a longer journey, they'll need to walk around for a little while and go to the toilet too – you won't want any accidents in your car!
And, of course, you shouldn't leave dogs in hot cars even for a short period of time. They can suffer organ damage or even death.
Traveling via train
If you're traveling by train with your dog, you should check with your train company to find out whether your dog is actually permitted onboard. On some trains, dogs are only allowed on if they're under a certain weight.
If your dog is allowed on the train with you, it's important to be mindful of other travelers. For their comfort, and that of your dog, ensure that you keep your pup with you at all times, and keep them occupied with treats and toys.
When traveling by train with your dog, it's your responsibility to make sure that they have enough food, water, and exercise, and go for frequent toilet breaks.
Traveling via air
When traveling with a dog, driving tends to be an easier option. But if this isn't possible, air travel is generally a safe choice for your pet.
Often, airlines will request a health certificate, so it's best to visit your vet beforehand to make sure that your dog is in good health and that their vaccinations are up to date. Different airlines may have different rules and regulations, so make sure you know what yours requires before you fly out.
When flying abroad, your pets might need to be quarantined upon arrival, and you may need to fill out forms. Again, this can vary, so familiarize yourself with the rules in the country you're traveling to.
Some airlines let dogs travel in the cabin with you, if they're small enough. This is the best option, as you can reassure them if they're nervous. However, there are often limits to how many pets can travel in the cabin, so it's best to find out if your dog can travel in the cabin with you in advance.
"Pharmaceutical agents such as sedatives are not recommended to be given to a dog before airplane travel, as a dog is not monitored when in the hold," explains Dr. Foreman. "However the use of calming nutraceuticals such as Adaptil or Zylkene are permitted."
Each year, some pets do sadly die when they're transported in the cargo hold, but the vast majority get to their destination completely fine. However, you can increase the likelihood of a stress-free flight by choosing direct flights and ensuring that you're on the same flight as your pet. Allow your pet a few weeks to become familiar with their travel carrier before the flight, too, and carry a recent photograph of your pet to help in the search should they become lost.
And while air travel is generally as safe for your dog as it is for you, it can be slightly more dangerous for brachycephalic, or short-nosed dogs, like pugs and French bulldogs. "The risk of air travel with brachycephalic breeds is much higher than those with normal length noses as they are much more likely to go into respiratory distress when stressed, especially dangerous if not monitored," explains Dr. Foreman.
Traveling via water
Pets are only welcome on a few ships – most often on ocean crossings – with many requiring that dogs are confined to kennels. Therefore, it's best to check before you book.
"If traveling by boat, a dog is more likely to become travel sick, particularly during bad weather," says Dr. Foreman. "Dogs who do not like water should not travel on boats, or if they must then a larger boat is less likely to cause stress. On smaller boats, it is recommended for a dog to have a life jacket on in case of emergency. Do not let a dog drink sea or dirty water!"
Traveling with your dog can be easy – and even fun. Sometimes, things can go wrong, but if you take precautions before and during your trip, it's more likely that everything will go smoothly.
Get the best advice, tips and top tech for your beloved Pets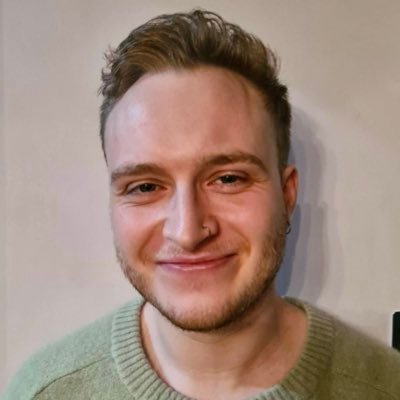 Adam is a freelance journalist covering lifestyle, health, culture, and pets, and he has five years' experience in journalism. He's also spent the last few years studying towards undergraduate and postgraduate degrees in journalism. While a cat person at heart, he's often visiting his parents' Golden Retriever, and when he's not writing about everything pets he's probably drinking coffee, visiting a cat cafe, or listening to live music.