ASPCA pandemic pets survey reveals adopted pets are NOT being returned to shelters post-lockdown
A new pandemic pets survey from the ASPCA suggests new owners are keeping the pets they adopted during COVID-19 crisis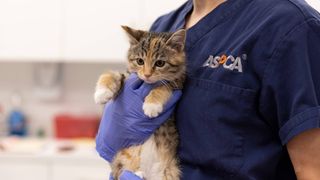 (Image credit: ASPCA)
Despite alarmist headlines stating the contrary, a new pandemic pets survey carried out by the ASPCA has shown that one in five households who acquired a pet during the COVID-19 crisis will not consider rehoming their pet.
New data drawn from the nationally representative poll of 5,020 respondents confirmed that approximately 23 million American households who acquired a cat or dog since the beginning of the COVID-19 crisis still have that pet in the home.
90 percent of new dog owners and 85 percent of new cat owners stated that they were not considering rehoming their pet in the near future. According to the charity, a reported surge in owner surrenders is currently not evident on a national level with many organizations simply seeing a return to pre-pandemic operations and intake.
As COVID-19 restrictions continue to be lifted across the country, the majority of surveyed pet owners are incorporating pets into their lifestyles with little reported concern about having enough time to spend with their pet or wanting to travel more but feeling limited by an animal.
Although some pet owners expressed general concerns, 87 percent of respondents to the ASPCA's pandemic pets survey shared that they were not considering rehoming their animal, suggesting that pet owners remain committed to caring for their cats and dogs.
Even without a national surge in returns occurring at this time, there are a variety of reasons that might make it difficult for someone to keep a pet due to factors outside of their control.
The ASPCA encourages any pet owner who may be considering returning their pet to enlist the support of a friend or neighbor—or to reach out to a shelter or rescue organization in their area, as the staff can often provide advice and assistance.
For pet owners who are concerned about their new dog when routines change, there a number of ways you can reduce separation anxiety in dogs or seek professional help from a certified applied animal behaviorist, veterinary behaviorist or certified professional dog trainer.
"This incredibly stressful period motivated many people to foster and adopt animals, as well as further cherish the pets already in their lives, and our recent research shows no significant risk of animals being rehomed by their owners now or in the near future as a result of the lifting of pandemic-related restrictions," said Matt Bershadker, ASPCA President and CEO.
"Pets are still providing their families with joy and comfort, regardless of changes in circumstances, and loving owners continue to recognize and appreciate the essential role pets play in their lives."
Get the best advice, tips and top tech for your beloved Pets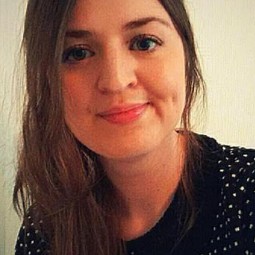 Ashleigh is Digital Editor on PetsRadar. With over 8 years of experience in print and digital media, she has acted as an editorial lead on a variety of projects, with animal themes a keen interest. As an avid animal lover, you can often find Ashleigh checking out the newest trends in animal care or looking at cute cat videos on TikTok.