5-year-old boy found safe with protective family dog after wandering away from home
The lost boy was found with his trusty German Shepherd companion who never left his side once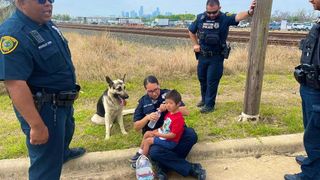 (Image credit: Twitter / @OfficerSalas)
A lost boy has been found safe and well with the family dog after wandering away from his home.
5-year-old Jose Muñoz from Houston, who has down syndrome, disappeared from the family residence after settling down for a nap. His mother, Jasmine Martinez, told KPRC 2 that she discovered her son was missing after she woke up and believed that he must have opened a door and wandered away of his accord.
Fortunately, the family dog, a 1-year old German Shepherd called Alejandro, was on hand to act as his furry guardian and keep him safe.
After receiving the call 25 to 30 minutes following Jose's disappearance, Houston police began a search.
Witnesses said they had seen the boy and the dog walking on train tracks near Cavalcade in north Houston. Police then found the pair about half-mile from his home, with the boy's German Shepherd companion never once leaving his side.
Thank you @KPRC2SofiaOjeda for covering this incredible story. Alejandro was the real hero. What an amazing dog. ❤️ 🐶 #HPD #Houston #Dog #Protector 🎥 by @KPRC2 pic.twitter.com/3Ny9hFZZm9April 5, 2022
"I looked on the map and said, 'This is a far way for the child to walk all the way over here,'" said HPD Sgt. Ricardo Salas. "The dog knew he had to go with him because he was doing something he was not supposed to do."
Even after officers found Jose and provided him with water, he noted the dog remained at his side.
"The dog would not leave the little boy by himself," HPD Sgt. Ricardo Salas continued. "I sat the child in my patrol car so he could get some AC [air conditioning] and the dog jumps inside the patrol car."
Jose's sister Samantha Muñoz explained that Alejandro had always been an overprotective dog and she was not surprised to learn that he had walked with the boy the entire time.
"I am so grateful Alejandro protected my son," Jose's mother told the local news station.
No charges have been filed by the Houston Police, and the family are now working to install child-protective locks on all of their doors.
Get the best advice, tips and top tech for your beloved Pets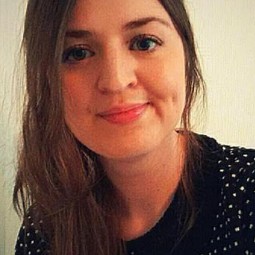 Ashleigh is Digital Editor on PetsRadar. With over 8 years of experience in print and digital media, she has acted as an editorial lead on a variety of projects, with animal themes a keen interest. As an avid animal lover, you can often find Ashleigh checking out the newest trends in animal care or looking at cute cat videos on TikTok.