Bunny the talking TikTok dog reveals exactly what dogs dream about
Finally, the answer to the question we all want to know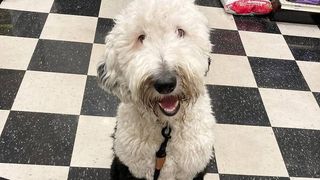 (Image credit: Instagram / @whataboutbunny)
What do dogs dream about? It's a mystery that's perplexed many pet owners over the years, but thanks to Bunny the talking TikTok dog and the wonders of modern technology we may have just uncovered the answer.
In a viral video posted on June 27 2021, the popular TikTok star, who is best-known for her viral antics with the FluentPet word board, once again uses her intelligence to communicate exactly what's she's thinking and feeling.
"Ever wonder what dogs dream about?" the video caption reads. "One of the researchers I'm working with suggested I gently wake her from one and ask."
After waking up Bunny from a nap, where she can be audibly heard making a series of alarming noises, her owner looks to comfort the distressed pooch and questions whether Bunny was in fact having a nightmare.
A few moments later, the adorable hound can be seen standing next to her word board. With a few words of encouragement from her owner, Alexis Devine, Bunny uses the button to communicate the words "Stranger, Animal" leaving Devine to conclude Bunny was in fact dreaming about a strange or intruding animal.
The video has since racked up an impressive 5.2 million views and growing, with 1.3 million TikTokers hitting the love button in approval.
"So she can relay her dreams. This is amazing," one user wrote.
"My dog just threw up and ate it," one user commented. "How are they the same species?"
Some TikTokers tried to interpret the dream.
"Maybe another dog? It's really interesting that they can tell you about the pupper nightmare though," replied TikToker @cookingebnyentity.
"It must've been an equivalent of a monster for us," @alisa_mb wrote.
While most TikTokers were amazed by Bunny's ability, several users expressed scepticism, which has been a common theme surrounding the popular pooch's viral videos.
Bunny the dog was originally taught to "talk" when her owner got the idea from speech-language pathologist Christina Hunger who taught her own dog to "speak" in five word sentences.
Since then, the pooch now has over 70 buttons on her soundboard, utilizing a number of basic words that can then be linked together to create a phrase. She's also been the focus of a number of university research studies.
Whether you believe this clever pooch clearly has the power of language, or you think it's simply a dog pushing random buttons, it's certainly an intriguing answer!
Get the best advice, tips and top tech for your beloved Pets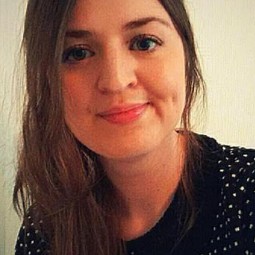 Ashleigh is Digital Editor on PetsRadar. With over 8 years of experience in print and digital media, she has acted as an editorial lead on a variety of projects, with animal themes a keen interest. As an avid animal lover, you can often find Ashleigh checking out the newest trends in animal care or looking at cute cat videos on TikTok.