Dog returned to shelter multiple times goes on to become heroic police K9
In a tale that will give you goosebumps, this dog returned to shelter for being 'unmanageable' pays forward her second chance in the most unexpected of ways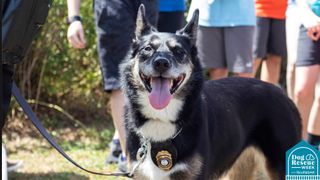 (Image credit: Facebook/Rhode Island State Police)
For a dog returned to a shelter multiple times, Ruby's transformation from 'unmanageable' mutt to police K9 has been nothing short of remarkable.
A living, breathing example of the hero's journey so many of us undertake in our quest to live lives of meaning and purpose, Ruby's story has it all – from the struggle to fit in and the pain of being unwanted to the power of love and redemption.
So get comfortable, grab a box of tissues, and come join us as we share the tear-jerking and heart-warming tale of a Cinderella story that contains the most beautiful and unexpected twist.
An 'unmangeable' dog in search of a forever home
From the moment she was born, all energetic pup Ruby wanted was to love and be loved. But it was anything but smooth sailing for this Australian Shepherd and Border Collie mix who was surrendered to the Rhode Island SPCA at just four months of age, deemed 'unmanagable' by the family who had adopted her.
Being returned once is bad enough, but it became a vicious cycle little Ruby found herself caught in for close to a year. "She would get adopted and she'd be returned," explains Rhode Island SPCA officer Joe Warzycha. "It became very clear very quickly that she didn't fit into what normal people would expect in a dog," adds SPCA volunteer Patricia Inman.
Each time the pup was returned, Inman took her in, fostering and loving her while trying desperately to find Ruby a forever home. Unlike all those who had adopted her, Inman saw something special in the dog everyone else had deemed too much hard work.
After almost a year of instability that had left the young canine close to a nervous wreck, someone else finally saw what Inman had seen all along and little Ruby's life was about to change in ways she could never have imagined.
From homeless hound to pooch with a purpose
Corporate Daniel O'Neil entered the police academy in 2004 with dreams of becoming a K-9 unit trooper. It was a dream that was realized in 2011 when O'Neil was selected as a unit member and over the coming years, he would worked tirelessly towards the required certification with a loyal partner by his side – the now 10-year-old Ruby.
A follower of the Rhode Island SPCA, Ruby's story caught O'Neil's eye. "Patricia knew that there was something about this dog, something about her energy, her focus, her drive," O'Neil describes passionately. "She just needed a job to put all that focused energy to work."
O'Neil was inspired to take a chance on Ruby, adopting her in the hope he could provide her with the love and stability she needed. While he knew that Ruby was special and deserving of affection, O'Neil admits that training a rescue dog wasn't all smooth sailing to start with. "Some days were a roller coaster, she didn't know if she could trust me."
But Ruby quickly came around, warming up to both O'Neil and his family and proving that shelter dogs can make great K-9 officers if given half a chance. Unlike most K9s that are raised for the role from birth, Ruby required training from the ground up, but it wasn't long before O'Neil could see she was a natural.
"There's always going to be that stigma of 'she's the shelter dog, she's the shelter dog' but the second you see her working, then you can be like 'okay, okay, we're good."
Soon Ruby was saving lives, locating missing persons, solving murder cases, and uncovering numerous criminals and that appeared to be where Ruby's Cinderella story happily ended – until it took a very unexpected turn.
Love comes full circle
Six years into their partnership, Ruby and O'Neil were deployed to help search for a teenage boy who'd been missing for 36 hours. The duo set off down a series of hiking trails, searching uneventfully for hours until O'Neil noticed a sudden change in Ruby's behavior.
"I see Ruby ahead of me and all of a sudden she just puts her head up and beelines… she's gone," he explains, still clearly astonished. "So, I'm running after her, I'm calling her… she won't come back. All of a sudden we turn the corner and there's two black boots on the ground and there she is licking this young boy's face."
Injured but still alive, O'Neil radioed into the Rhode Island State Police office to relay the good news and what he heard back gave him – goosebumps the boy that he and Ruby had just found was none other than Patricia Inman's son, the SPCA volunteer who had seen something special in Ruby all those years ago.
"It's nothing short of a miracle," says Warzycha fighting back tears. "I mean here's a dog that almost ran out of hope and a woman who saw good in her and she paid it forward 100 times."
Lost for words, Inman described the event as 'phenomenal'. "To reflect on what a big role she's actually played in my life is mind-blowing," she says smiling. After years of not seeing each other, O'Neil was quick to reunite the pair.
"Mrs. Inman hadn't seen Ruby in seven years, so she comes running over and it was like a long-lost family member," he explains. Ruby's ears went down, tail starts wagging, it was like they'd never been apart."
It was this beautiful twist of fate that led to Ruby being nominated for the American Humane Hero Dog Award for Search and Rescue, which she went on to win. A Netflix film, Rescued by Ruby, has just received the green light to go ahead, but life goes on as usual for this humble hero who remains an important member of the force.
While O'Neil has worked his way up to commander of the K-9 unit, he's quick to share the credit with his loyal partner. "Ruby is one of a kind. I never thought in my life that a dog would change it so much for the better," he tells Daily Paws. "She has made me more patient, more humbled, and more passionate about my job as a Rhode Island state trooper."
For anyone thinking about adopting a rescue dog, O'Neil has these words to share: "Give a shelter dog a second chance and it could possibly change the world. She changed the world for this young man."
Get the best advice, tips and top tech for your beloved Pets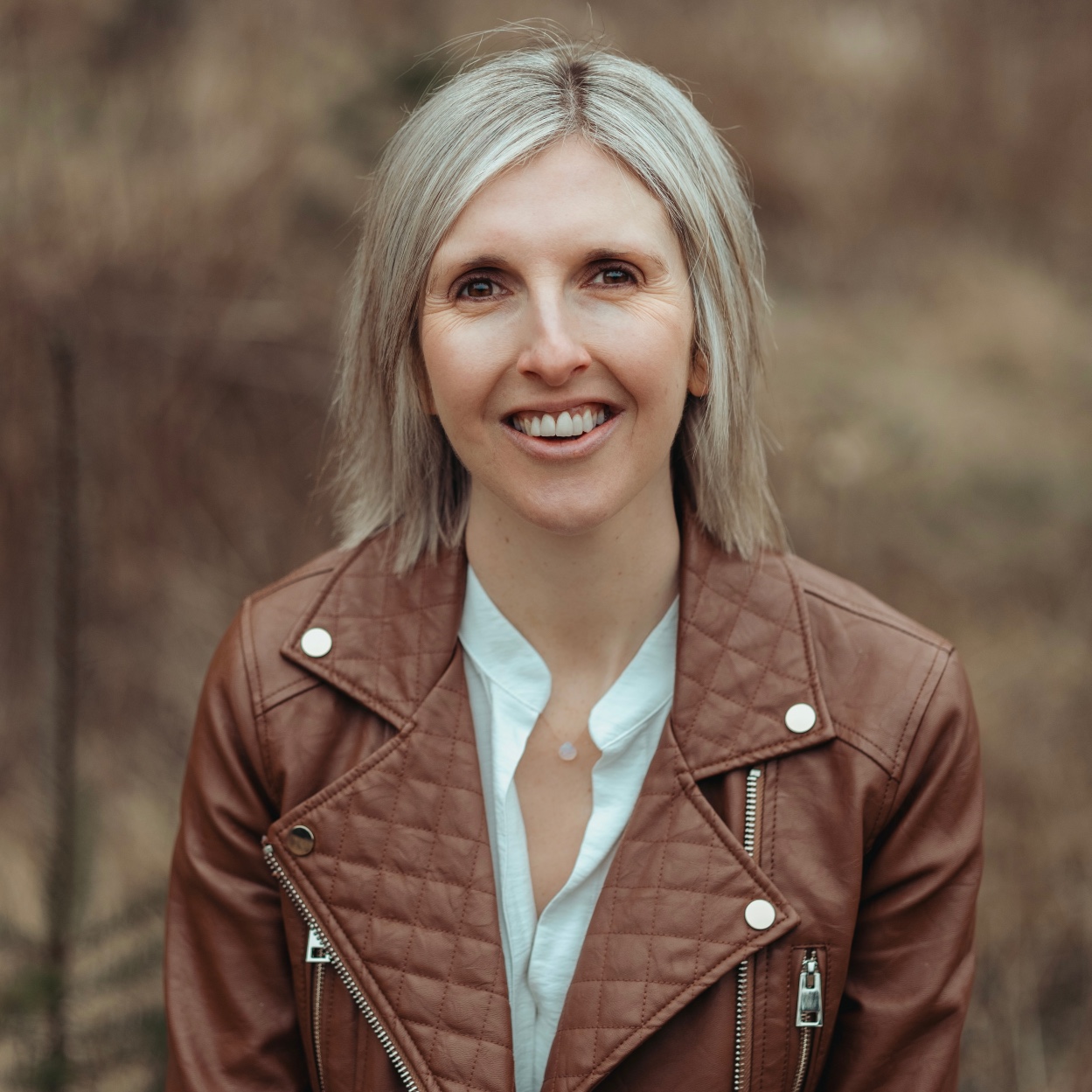 Kathryn is a freelance writer who has spent the past three years dividing her writing time between her two great loves - pets and health and wellness. When she's not busy crafting the perfect sentence for her features, buying guides and news pieces, she can be found hanging out with a very mischievous Cocker Spaniel and a super sassy cat, drinking copious amounts of Jasmine tea and reading all the books.