Special needs family adopts abandoned Pit Bull who refuses to leave kids' side
Pit Bull nanny who looks after twins is proof of just how gentle and loving these dogs can be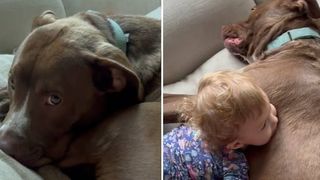 (Image credit: TikTok / @downwiththegreens)
A Pit Bull abandoned under a bridge and left to fend for himself has found his place in the world after a special needs family with two young children welcomed him into their home and their hearts.
Emily Green was adamant that they would not be keeping the Pit Bull puppy that her husband found, but after seeing how quickly the dog bonded with their toddler twins, she quickly changed her mind.
In a viral video uploaded to TikTok that has gone onto amass over 16 million views, little Alexa can be seen cuddling into Ollie's side, a moment that only gets sweeter when the pup lifts his paw and pulls her into a cuddle.
While Ollie has fallen head over paws in love with both Luca and Alexa (and the feeling is mutual), it's Luca that he shares the deepest and most special connection with, refusing to leave his side.
Born with Down Syndrome, Green has done the most beautiful job through her TikTok account of highlighting the pure joy that Luca has brought into their lives and is helping to reduce the stigma that is so often associated with having a child with special needs.
Since the arrival of Ollie into their family last month, her account has really taken off, with millions of people around the world captivated by the love that these two share.
"When someone finds out our son has Down Syndrome, they say 'I'm sorry'. When someone sees us walking our pitty, they cross the street," she explains in a clip that shows Ollie snuggled up to Luca. "I'm sorry they never get to experience this type of unconditional love."
Calling him her son's protector, Green says that Ollie sticks to Luca like glue, wanting to be by his side 24/7. And while many people have been quick to criticize the videos, labeling Green as irresponsible for letting a 'dangerous dog' near her toddler, nothing could be further from the truth.
Many Pit Bull fans and owners have been quick to share their support, with one commenting "People talk so badly about Pit Bulls. It's not the breed," with another adding "They have so much love to give."
One thing is for sure, after watching all of Green's videos, it's clear that this Pit Bull nanny with nothing but love in his heart won't be giving up his job as guardian and protector of Alexa and Luca any time soon.
Get the best advice, tips and top tech for your beloved Pets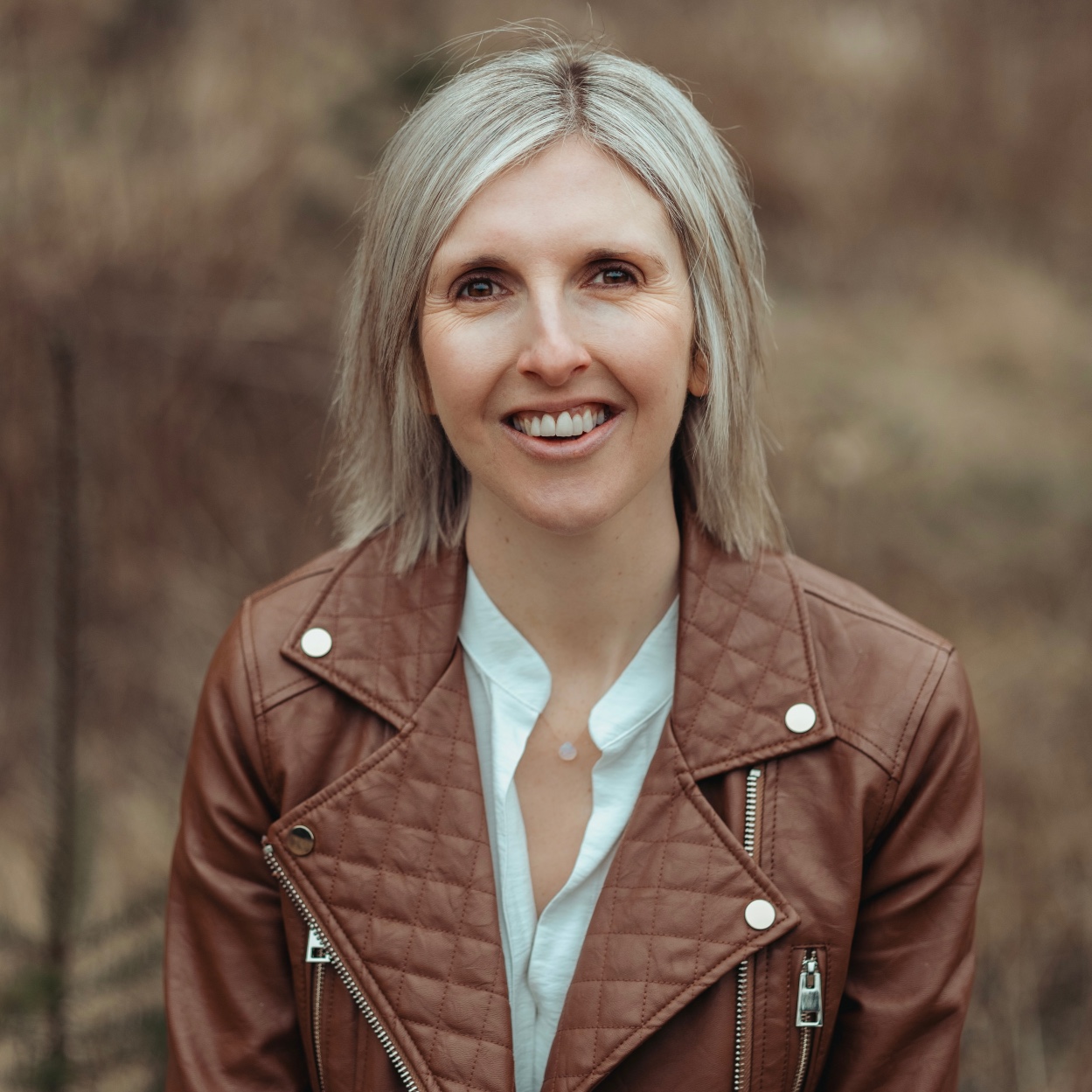 Kathryn is a freelance writer who has been a member of the PetsRadar family since it launched in 2020. Highly experienced in her field, she's driven by a desire to provide pet parents with accurate, timely, and informative content that enables them to provide their fur friends with everything they need to thrive. Kathryn works closely with vets and trainers to ensure all articles offer the most up-to-date information across a range of pet-related fields, from insights into health and behavior issues to tips on products and training. When she's not busy crafting the perfect sentence for her features, buying guides and news pieces, she can be found hanging out with her family (which includes one super sassy cat), drinking copious amounts of Jasmine tea and reading all the books.